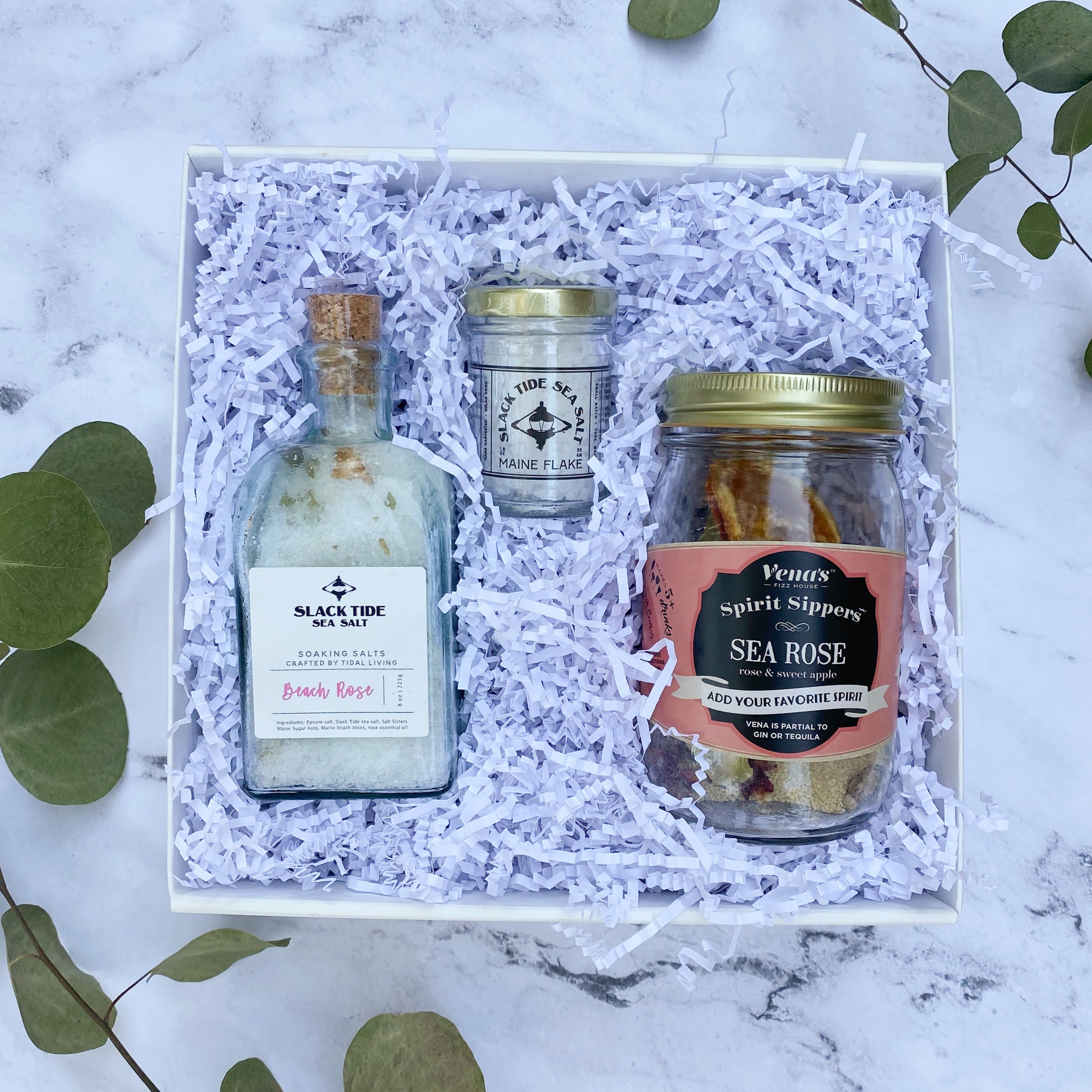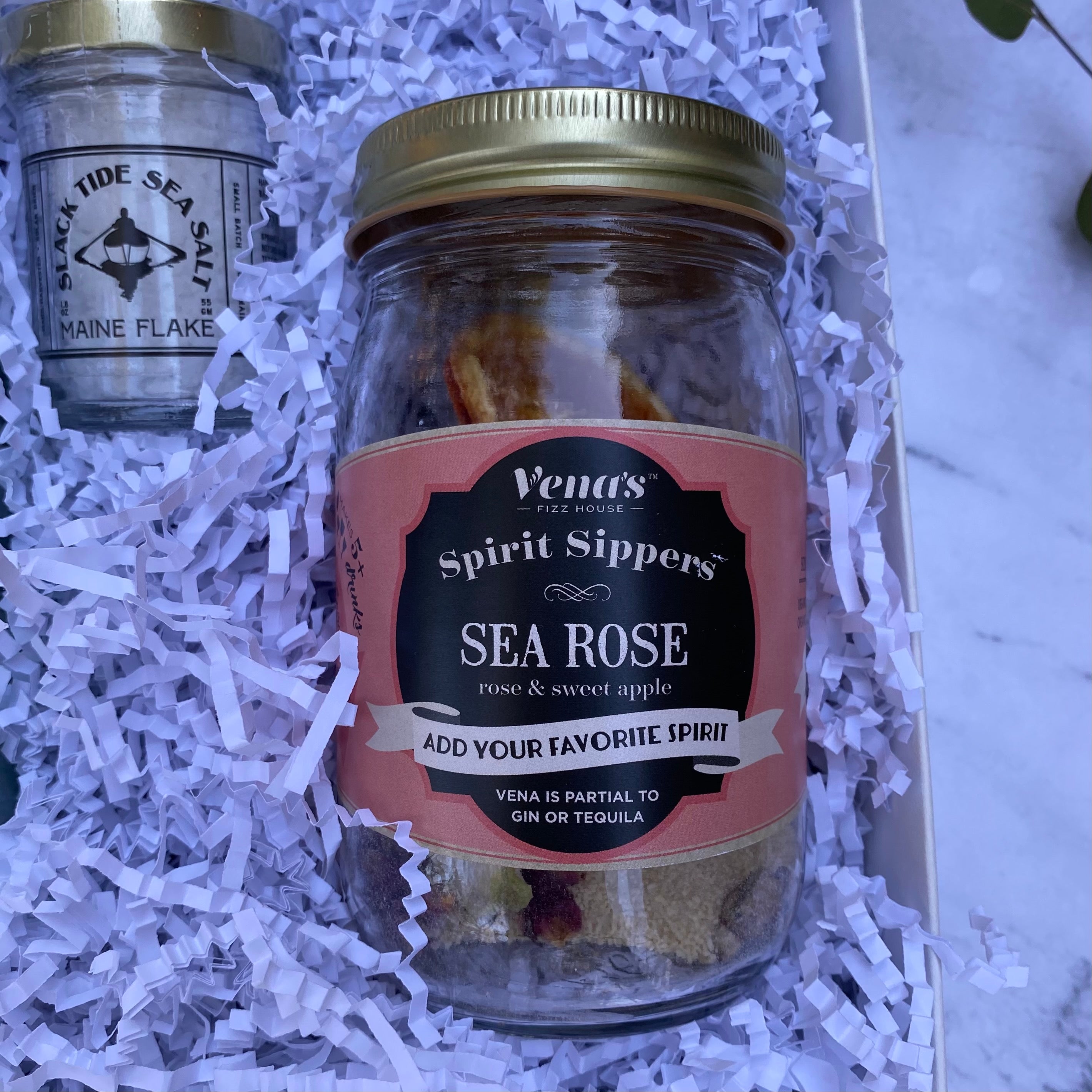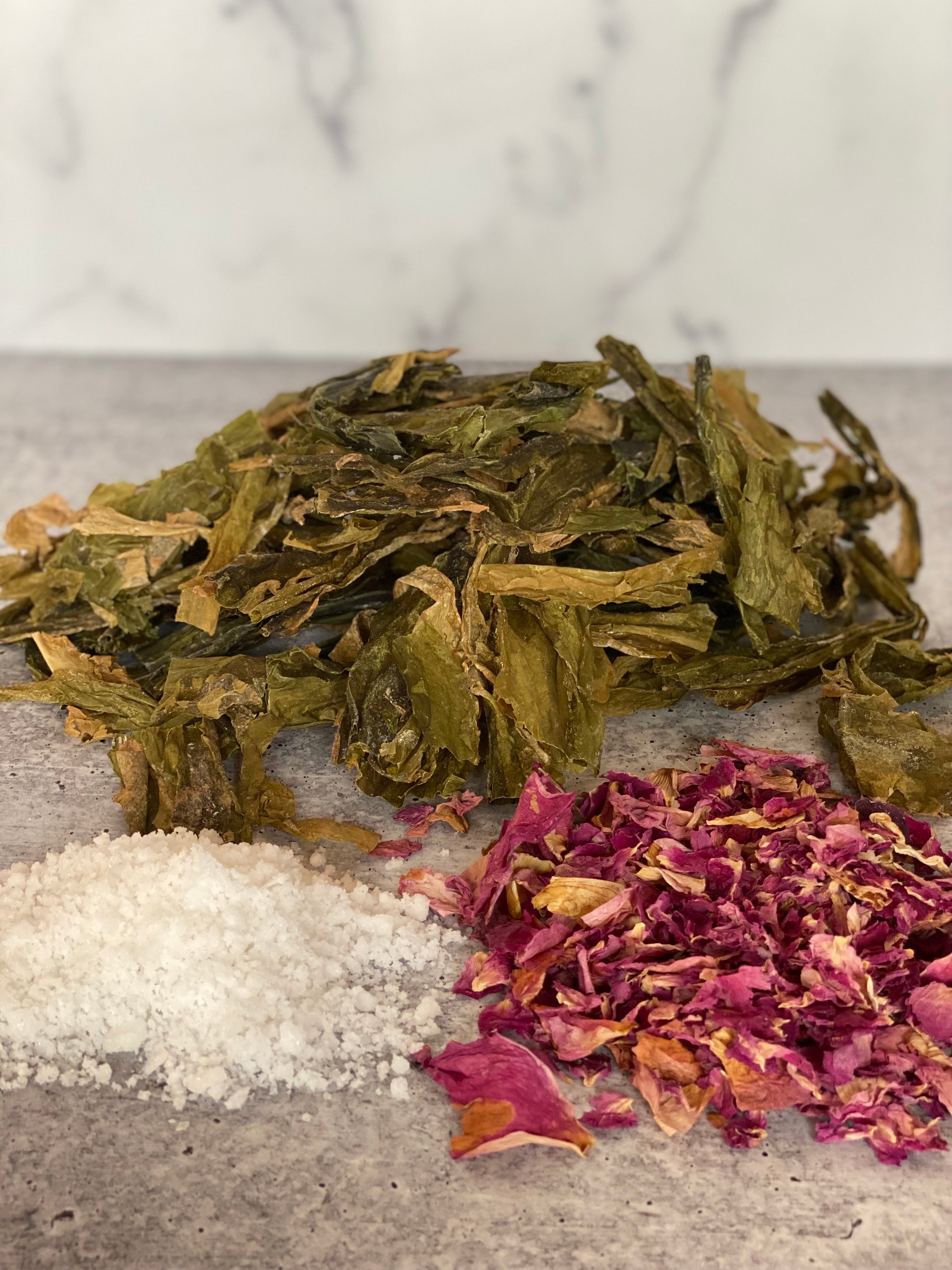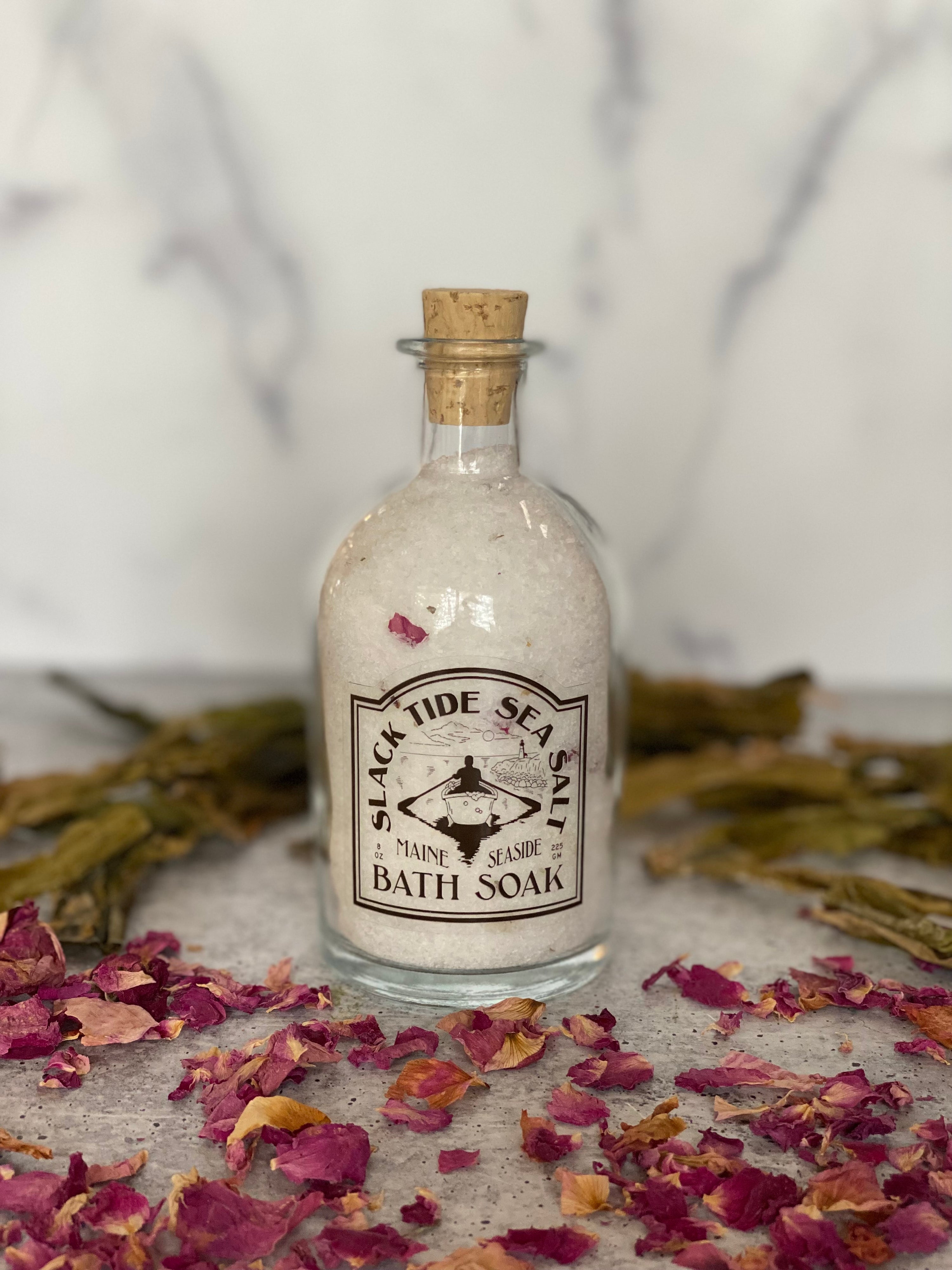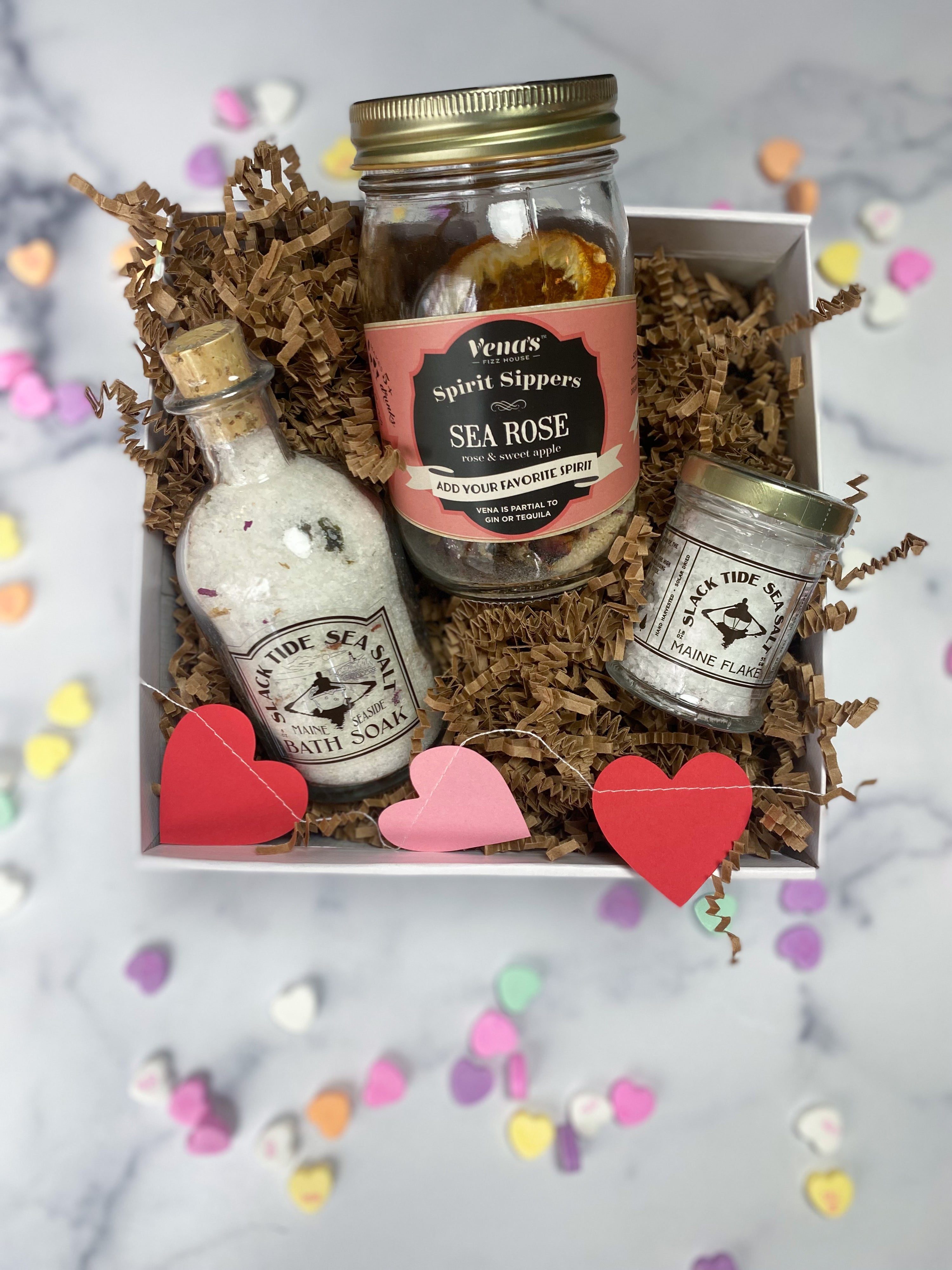 The Salty Rose gift box is the perfect way to send someone a bit of relaxation and love.
This gift includes:
-Beach Rose Soaking Salts 
These soaking salts are made with our own small batch Maine sea salt. We make this particular salt specifically for bath soaks so it is higher in magnesium and other essential minerals that will both soothe and relax you. Also in this blend is locally foraged Maine beach rose petals, epsom salt, rose essential oil, and sugar kelp from Salt Sisters Maine.
-Vena's Fizz House Sea Rose Infusion Jar
Infuse your spirits without chemicals, preservatives, or high fructose corn syrups. Vena's Infusion Jars are delicious recipes using freeze dried fruits, herbs, and bitter infused sugar cubes. All you have to do is add the alcohol!
-Slack Tide Maine Flake Sea Salt
Hand harvested finishing salt, made in small batches from the deep ocean waters of Maine.  Solar evaporated in green houses on York's tidal river. 
Rim a cocktail glass with this perfect flake salt, and pour in your Vena's infusion! 


All packaged beautifully and mailed to the recipient with a letter pressed gift card.