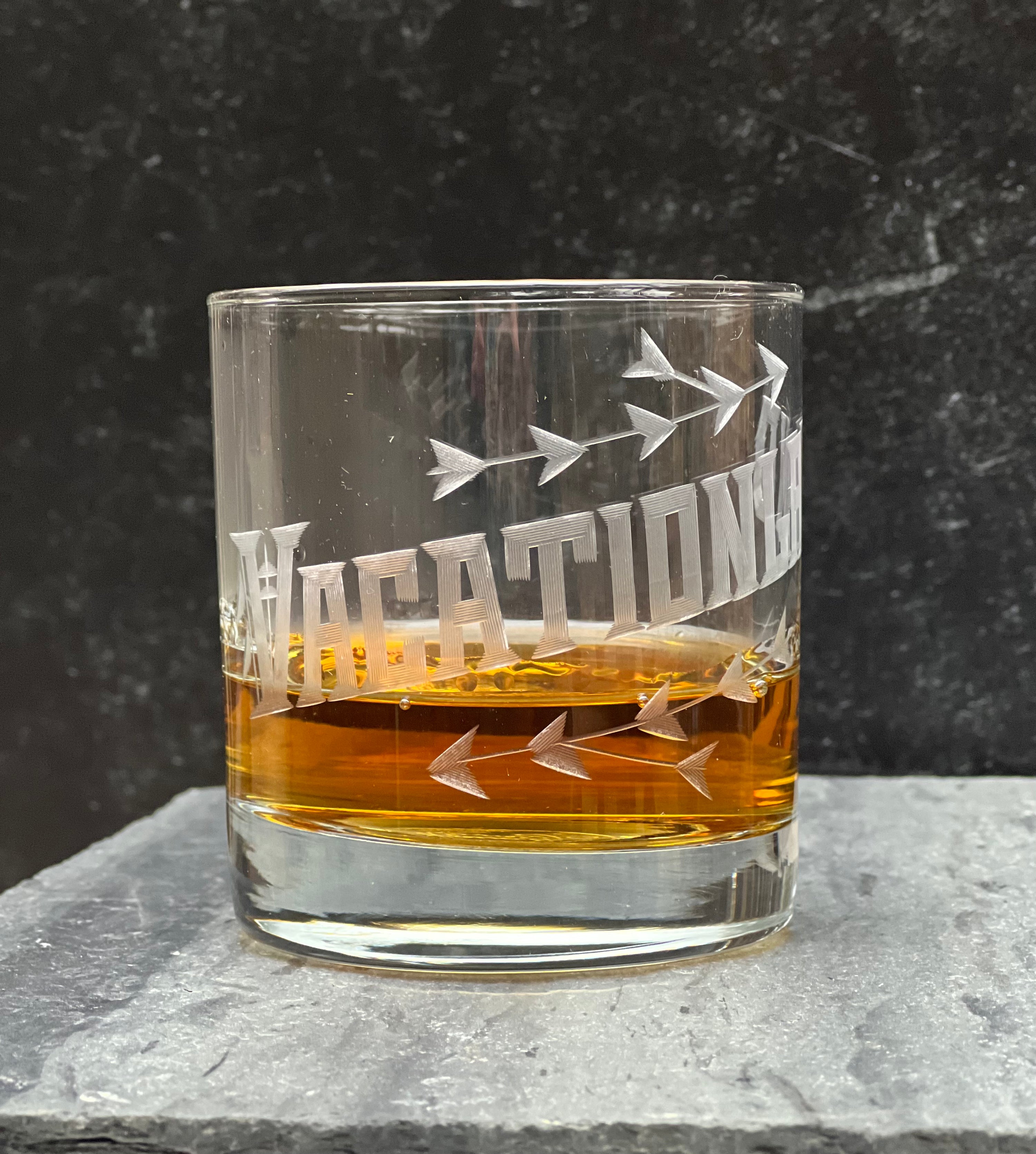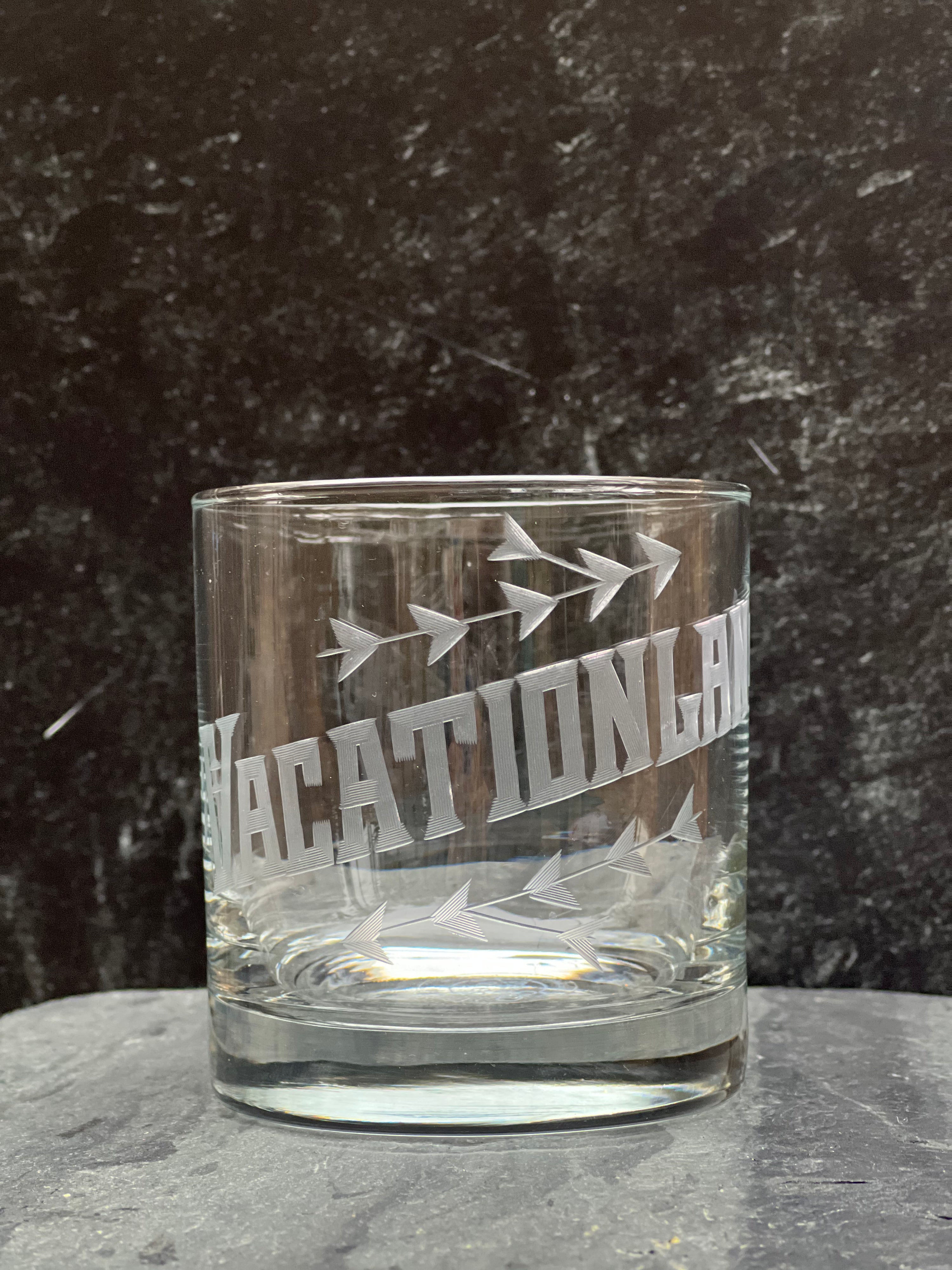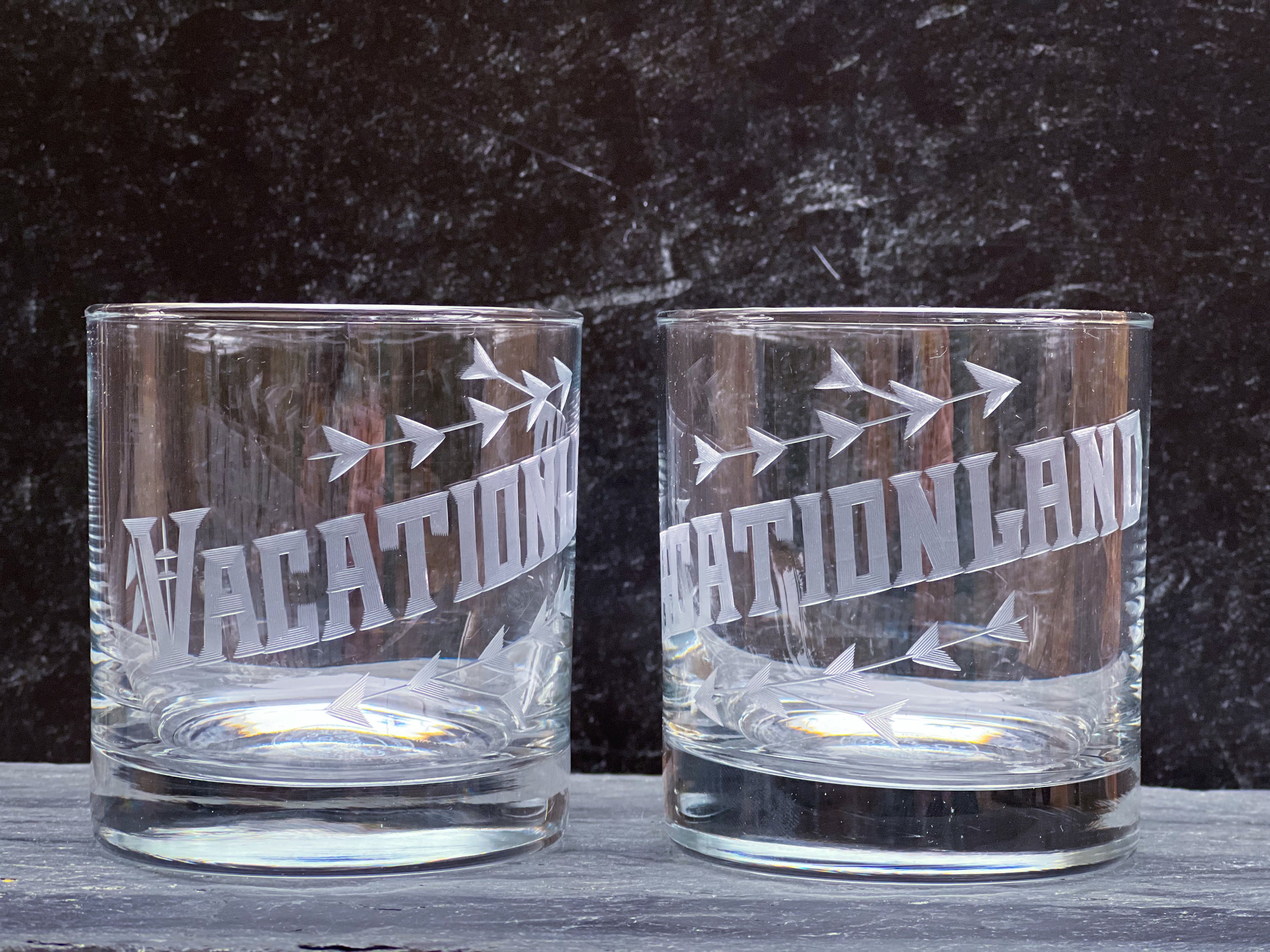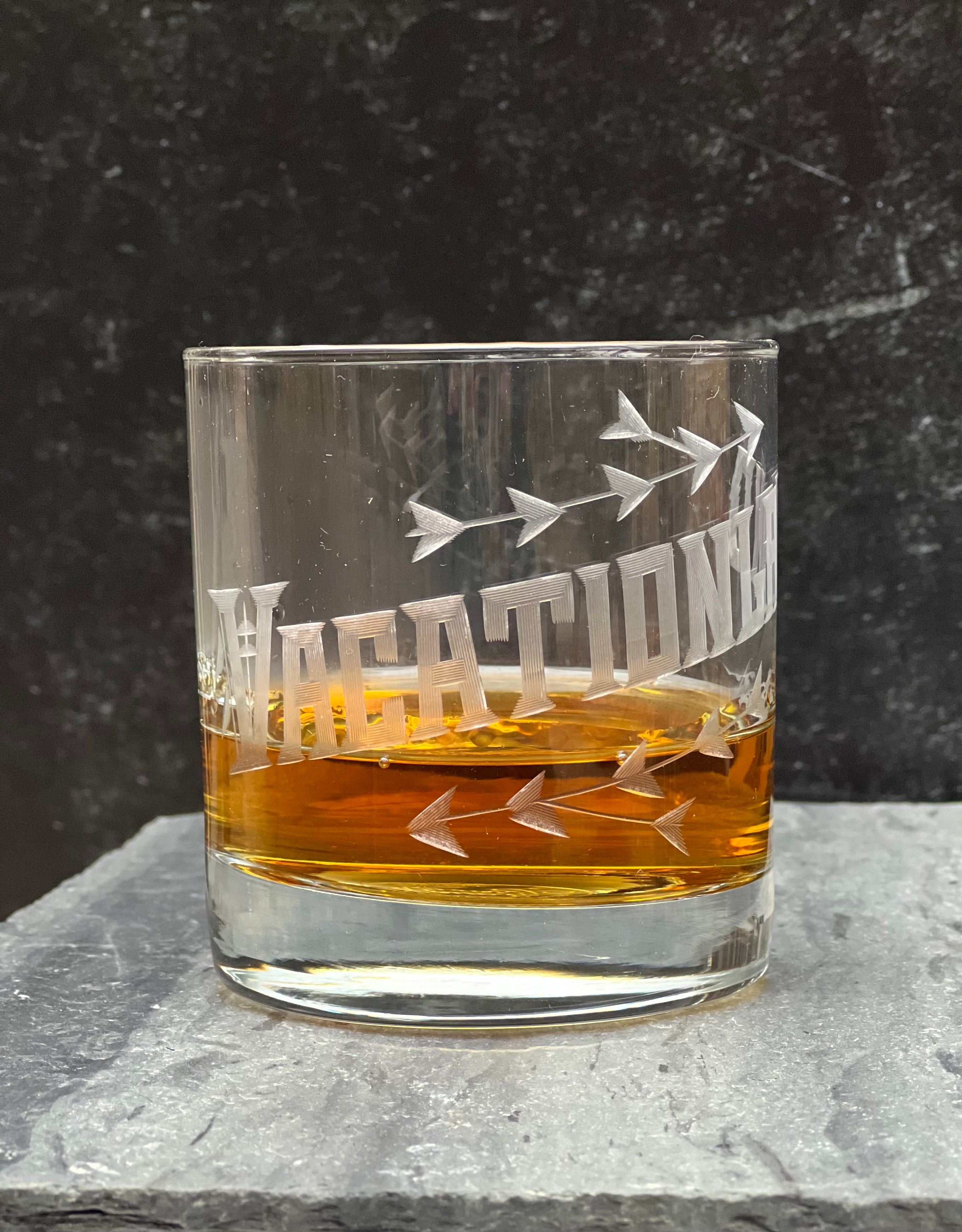 Vacationland Hand Engraved Low Ball Glass
A nod to Maine and our favorite state slogan. 
Single 10 ounce low-ball glass with "vacationland" hand-engraved on it. Old-fashioned and timely all at once.
Sip your favorite wine, seltzer, or cocktail from this stylish glass. Detailed hand engraving on a durable glass.
Made in the USA.
Dishwasher safe.
Available as a single glass or as a set of two, gift wrapped in Sara Fitz ginger jar wrapping paper. 
Vacationland Hand Engraved Low Ball Glass