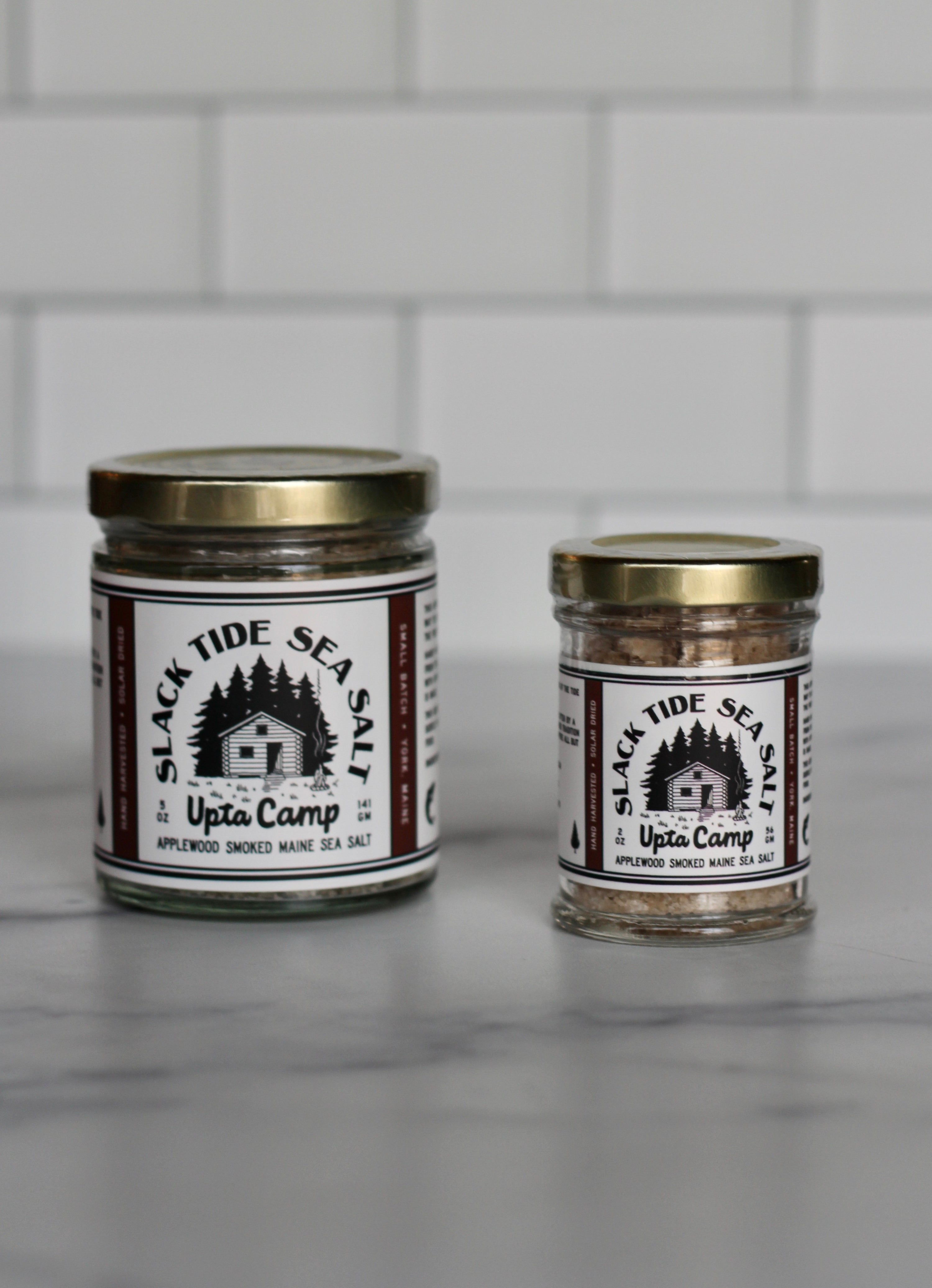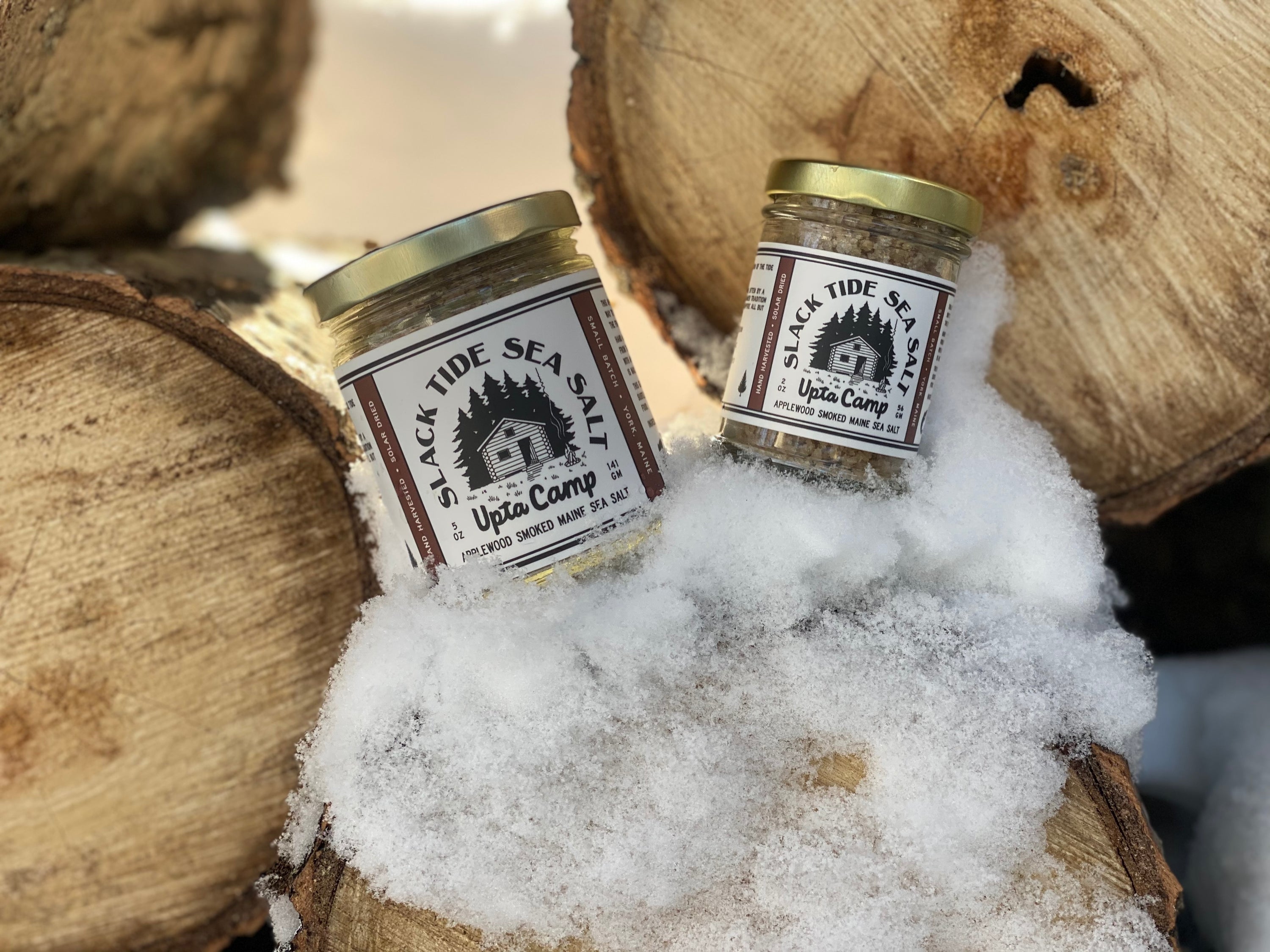 Upta Camp Applewood Smoked Sea Salt
Applewood smoked hand harvested sea salt, made in small batches from the deep ocean waters of Maine.
This salt is a perfect way to bring the smell and flavor of summers by the fire into your kitchen all year long. 
We go out to sea to get our pristine salt water. It is then solar evaporated in green houses on York's tidal river. The salt is then gently smoked with apple wood from trees on our salt farm. 
We don't add any chemicals, bleach, or anti caking agents to our salt so you're getting 100%  pure sea salt from the crisp Maine ocean. 
Available in two sizes.
Upta Camp Applewood Smoked Sea Salt