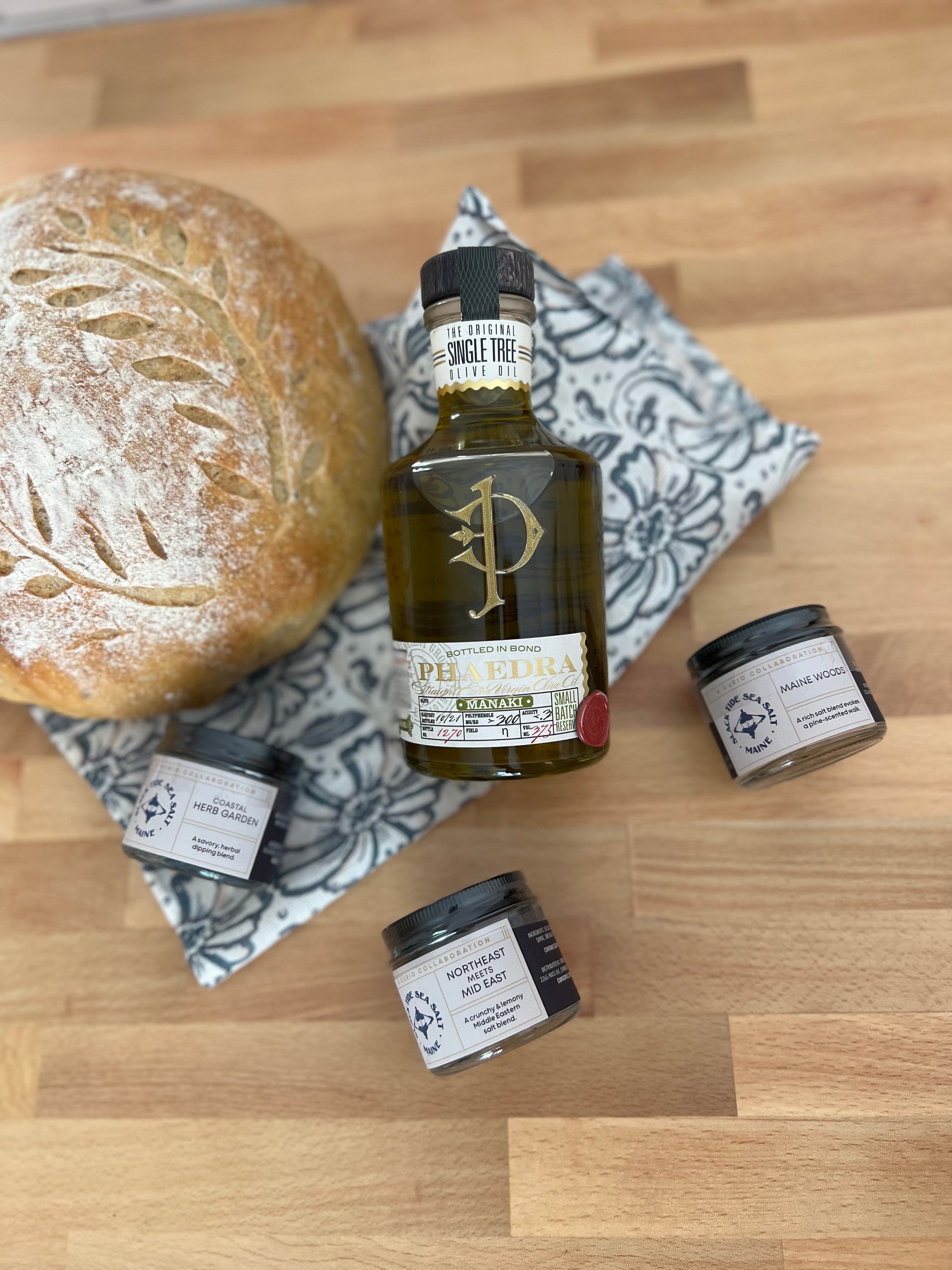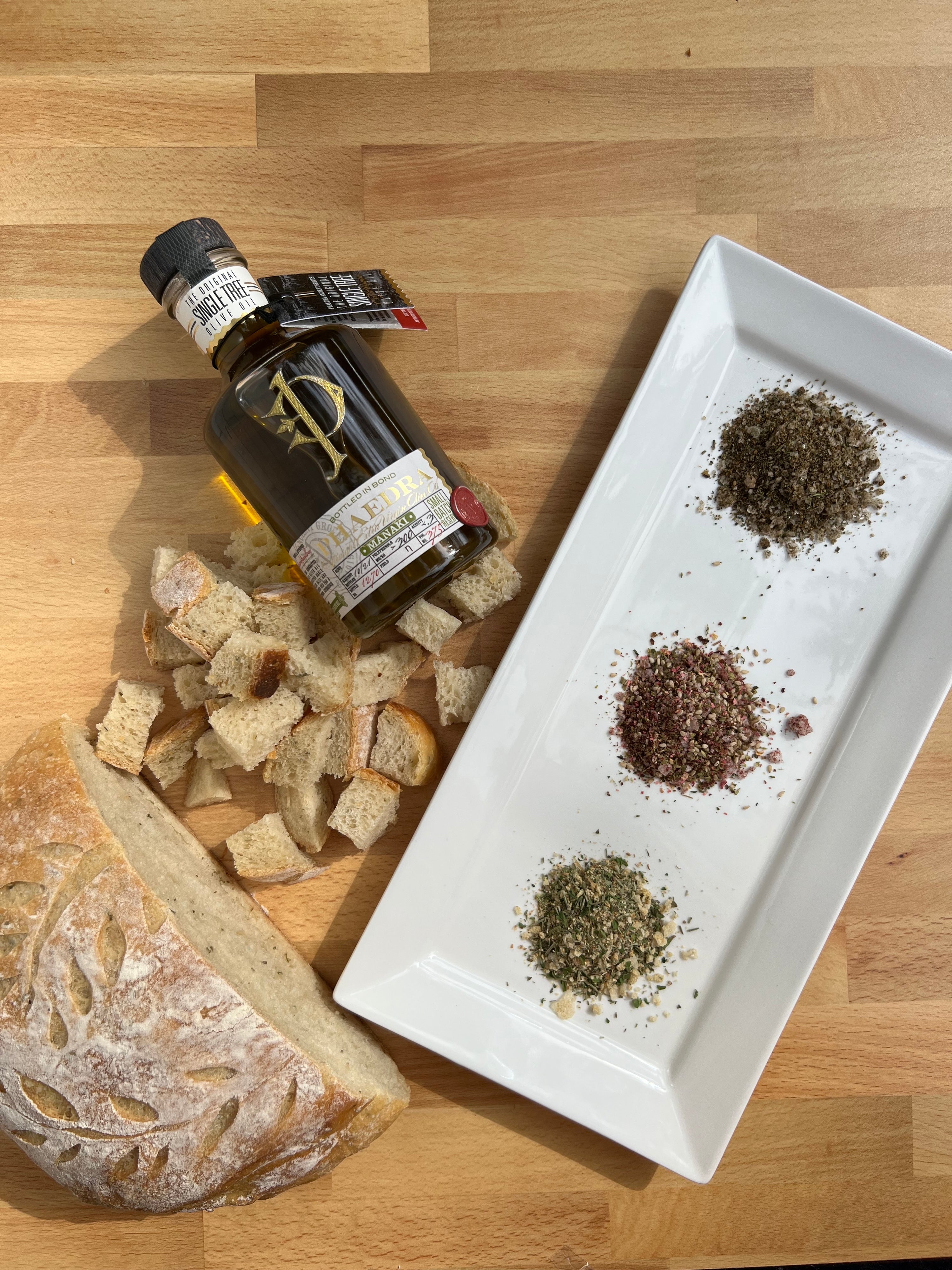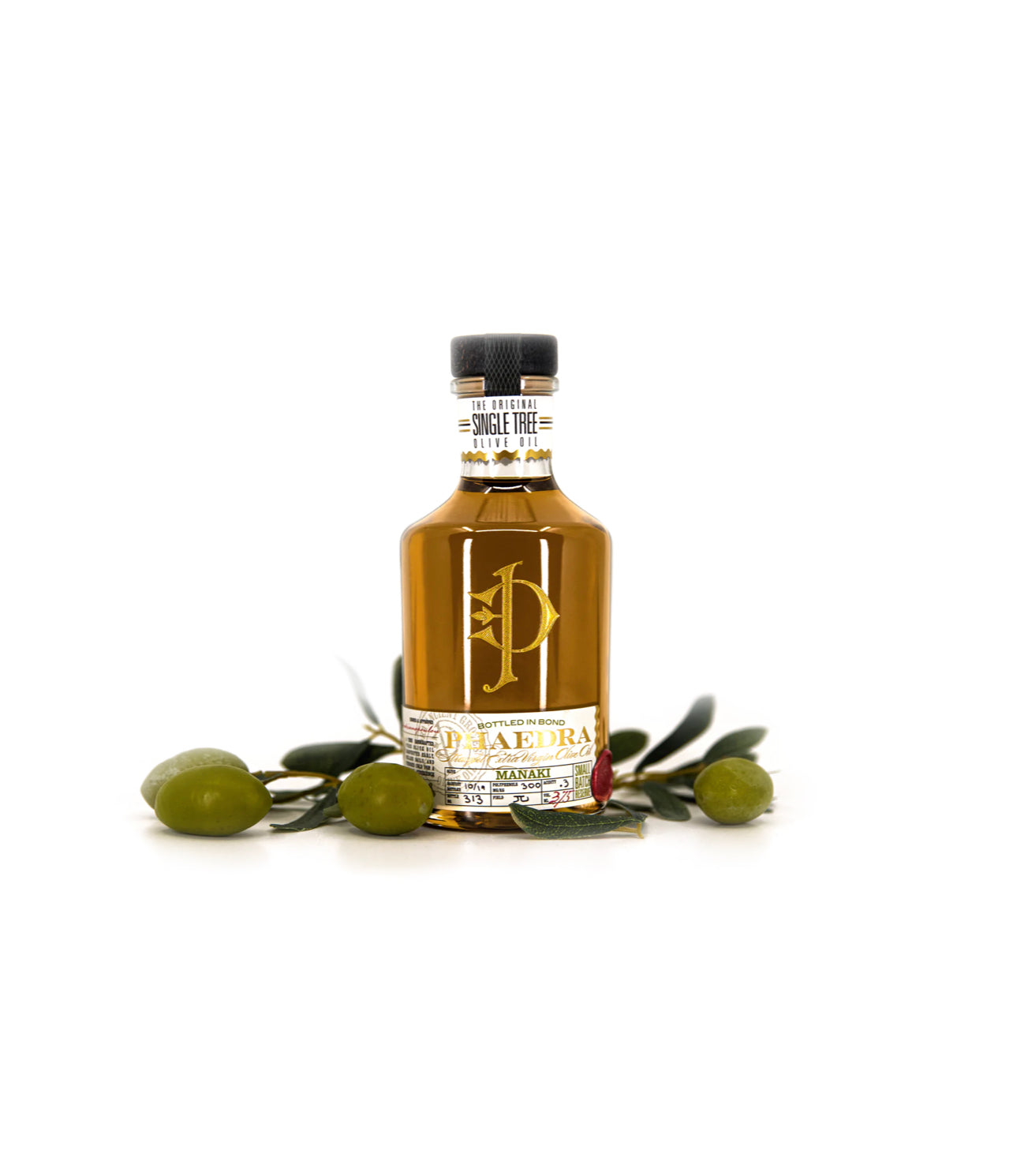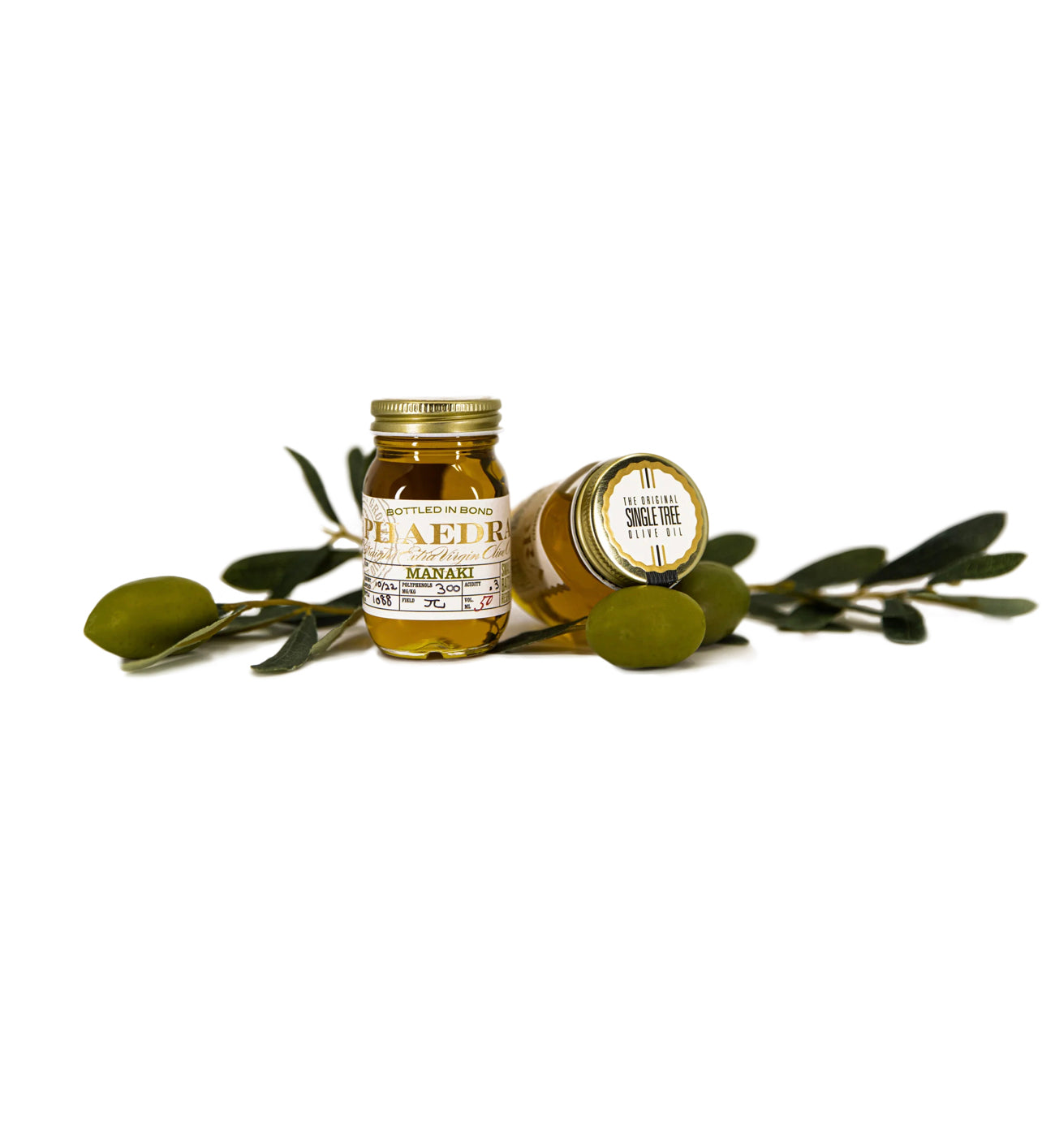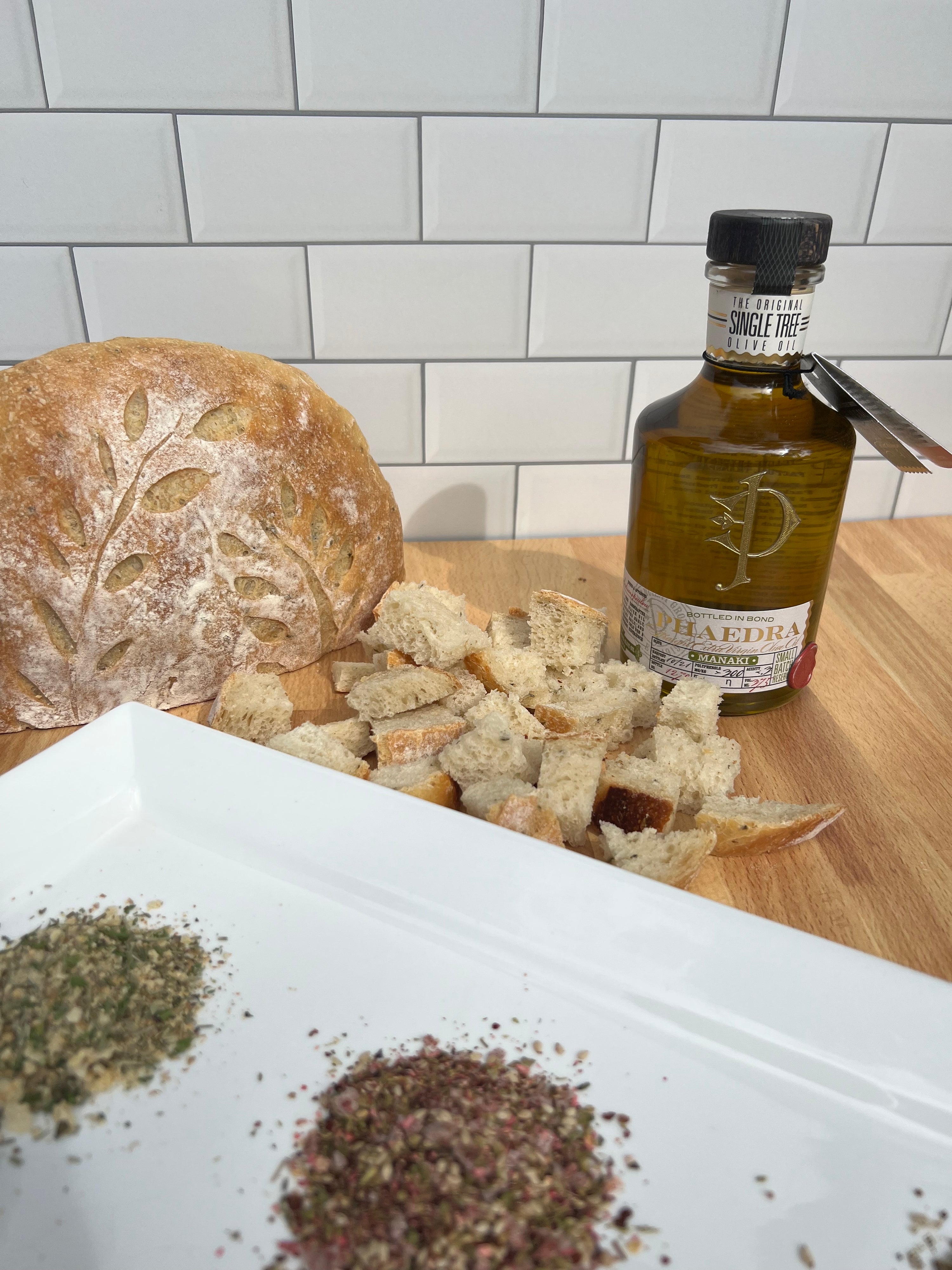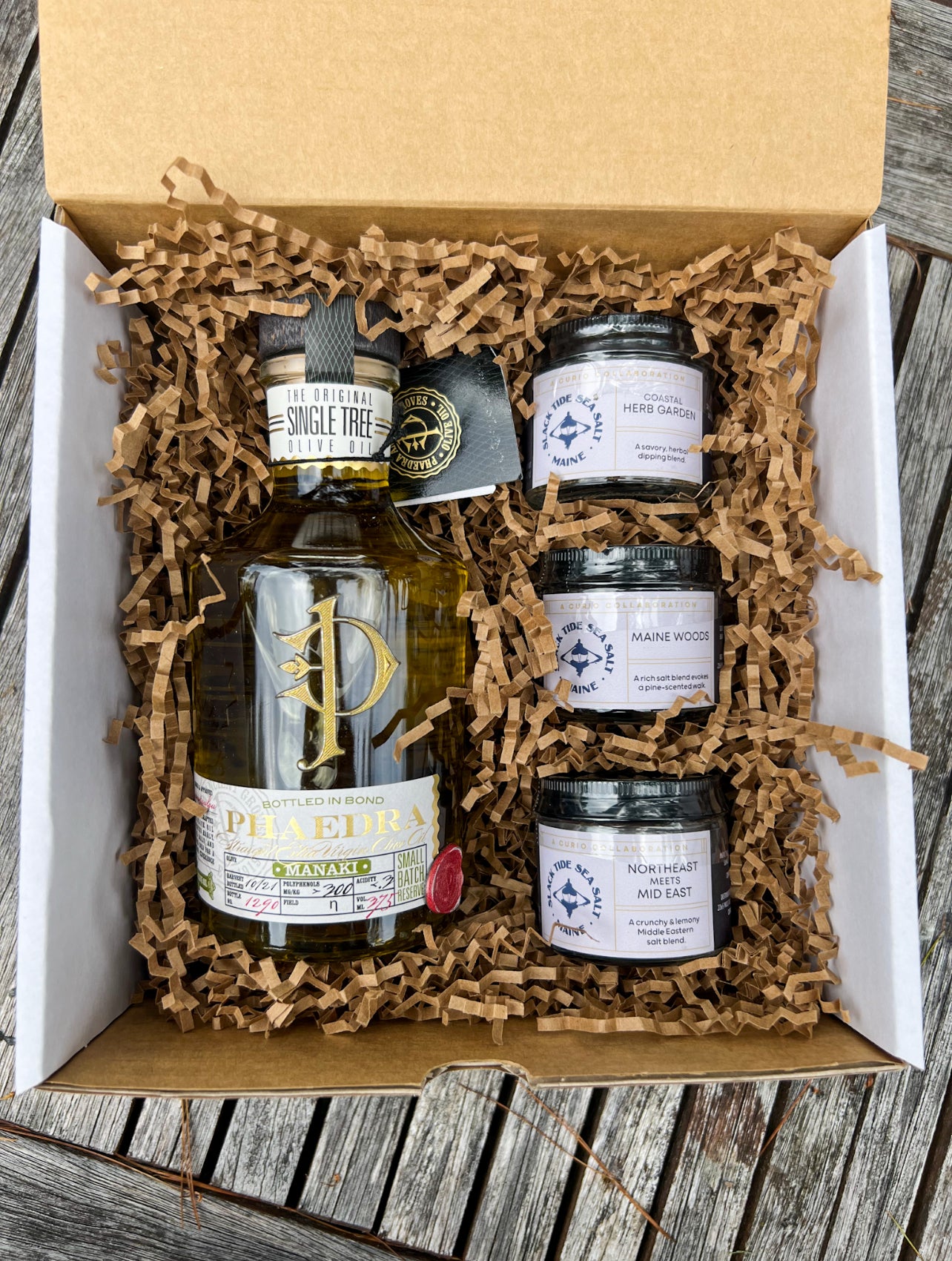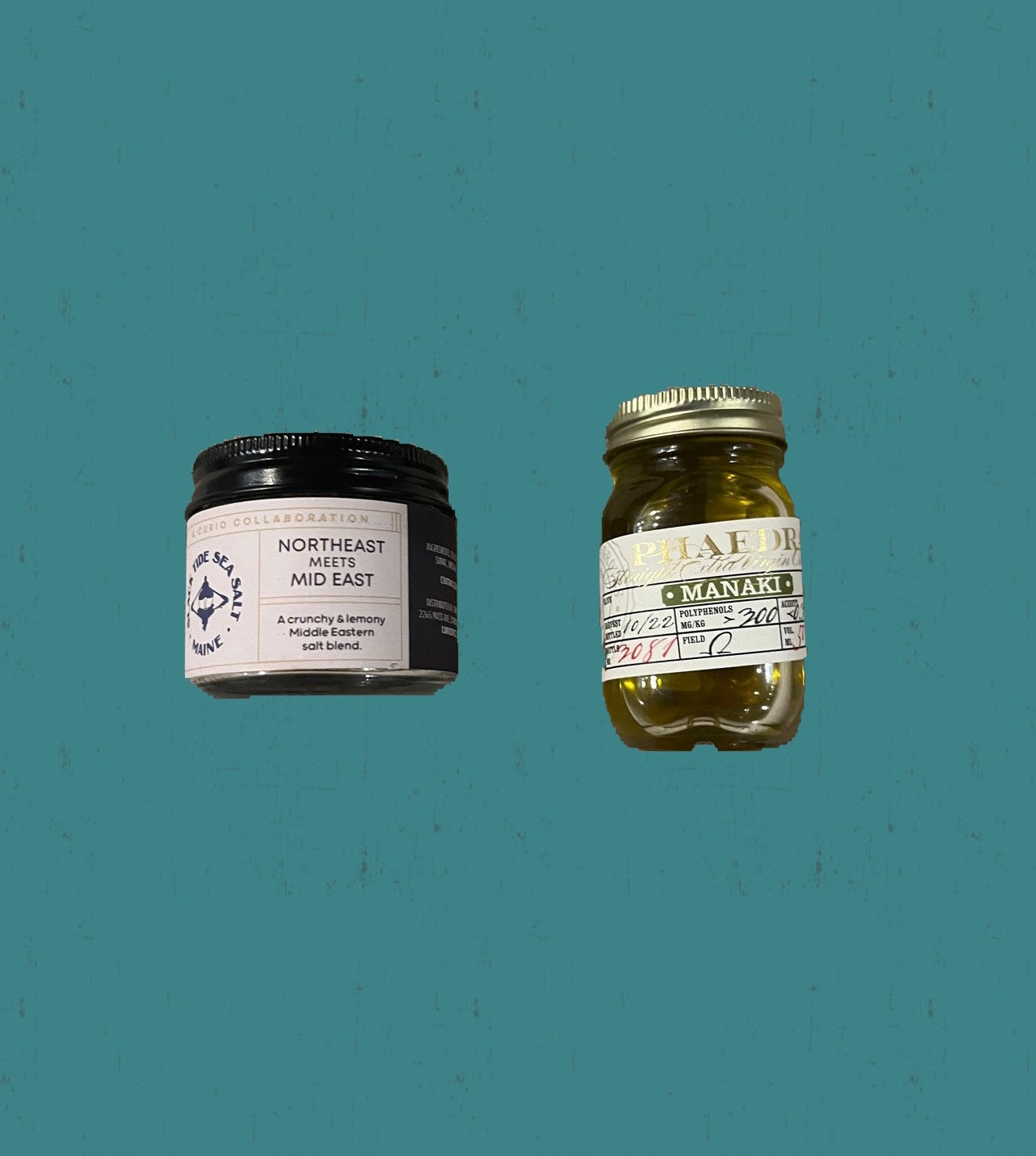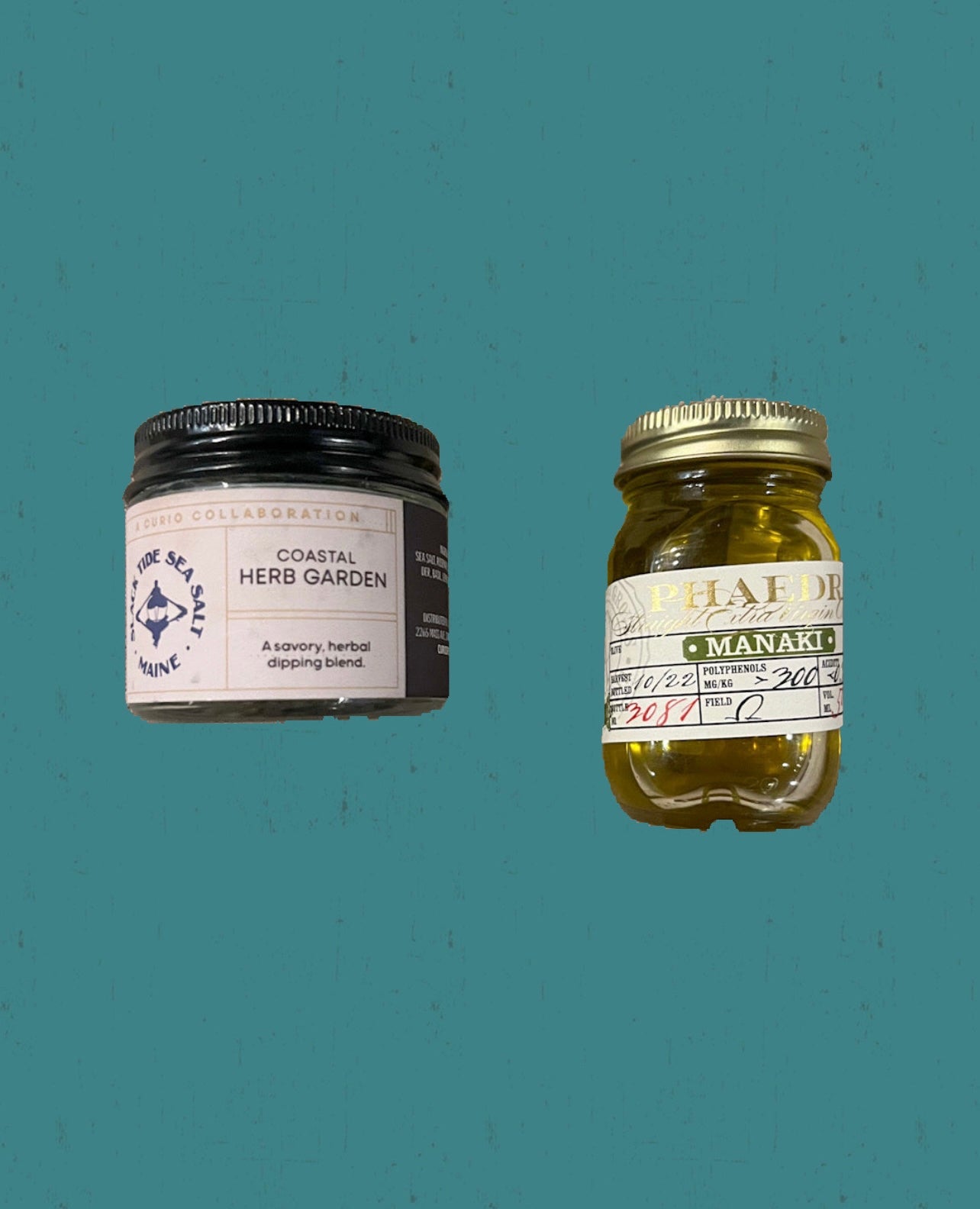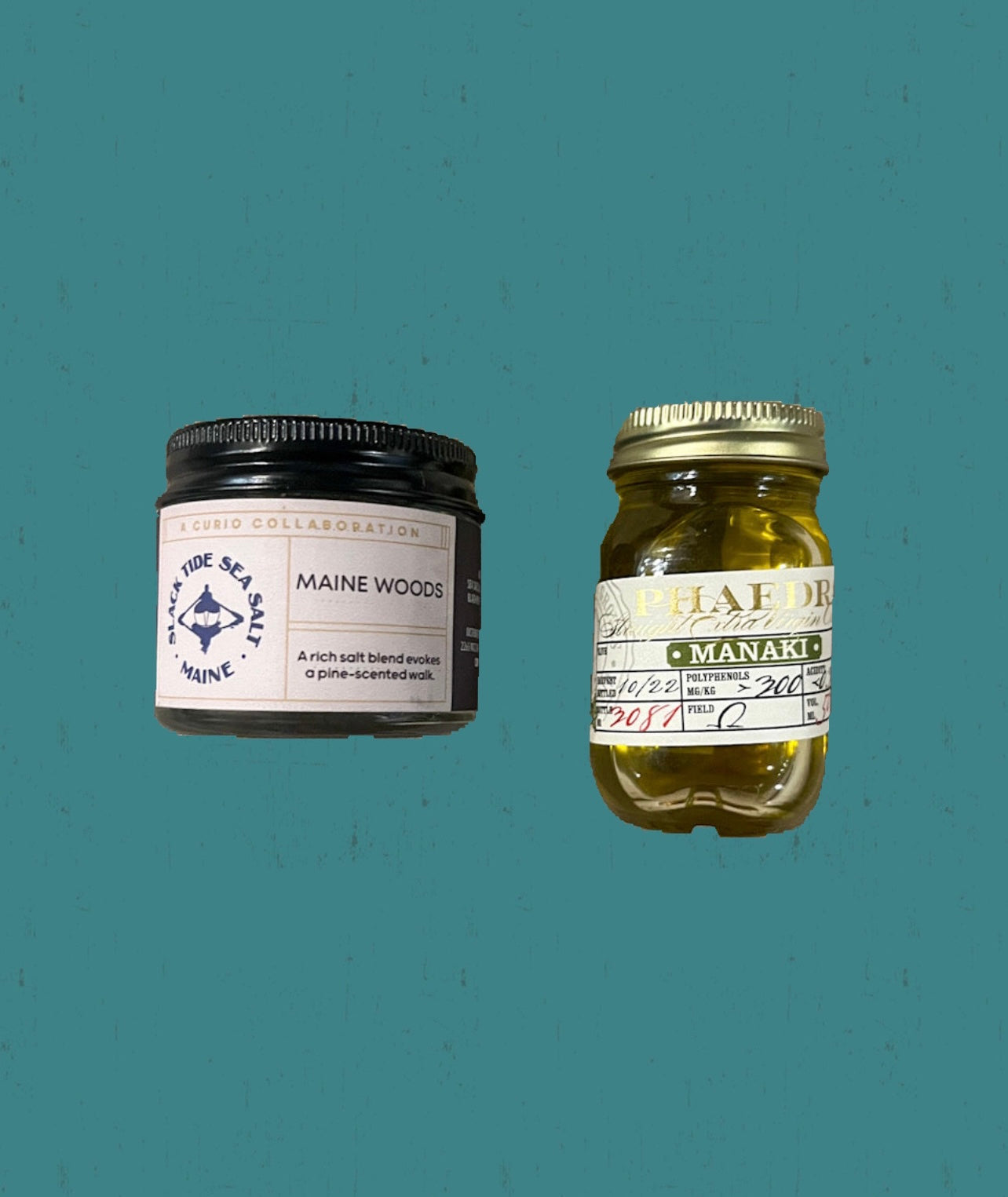 Sea Salt Olive Oil Dipping Set
A special collaboration with Curio Spice Company.
Using our flaky sea salt, Curio has created three seasonings specifically for adding to olive oil for dipping bread.
Choose from the full lineup of all three dipping salts, which comes with a 375ml bottle of olive oil in a gift box or pick a single salt that will come with a 50ml sample of Phaedra extra virgin olive oil in our hand stamped cotton gift bags. 
Coastal Herb Garden: Brimming with lemony herbal flavor. Includes rosemary, coriander, and garlic. 
Maine Woods: flaky sea salt combined with juniper, wild fennel, and thyme for a rich blend that evokes a pine-scented walk.
Northeast Meets Mid East: a crunchy and lemony Middle Eastern salt blend. Gorgeous and flavorful with sumac, rose, and sesame
In this set, we pair these salts with our favorite olive oil, Phaedra Ancient Grove EVOO from Greece. 
What makes Phaedra Olive Oil unique:
They only use Manaki Olives. Manaki olives grow at a more leisurely pace and produce less fruit, a difference you can taste when compared to commercialized oils using Koroneiki and Arbequina olives.
They also harvest each tree, one at a time, when they are ready, and not as a grove. This technique rewards this olive oil with unrivaled body, bouquet, and personality.
Sea Salt Olive Oil Dipping Set