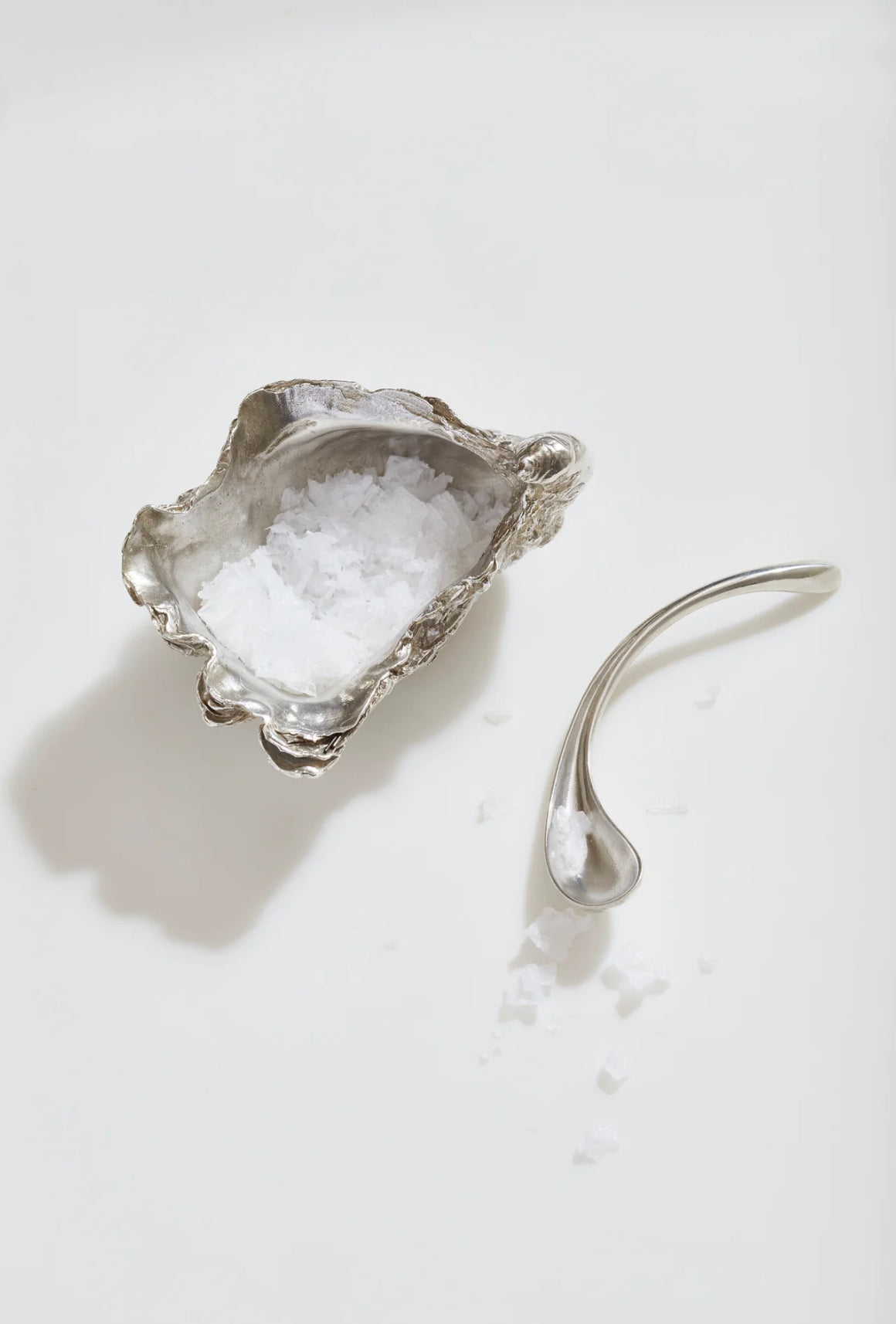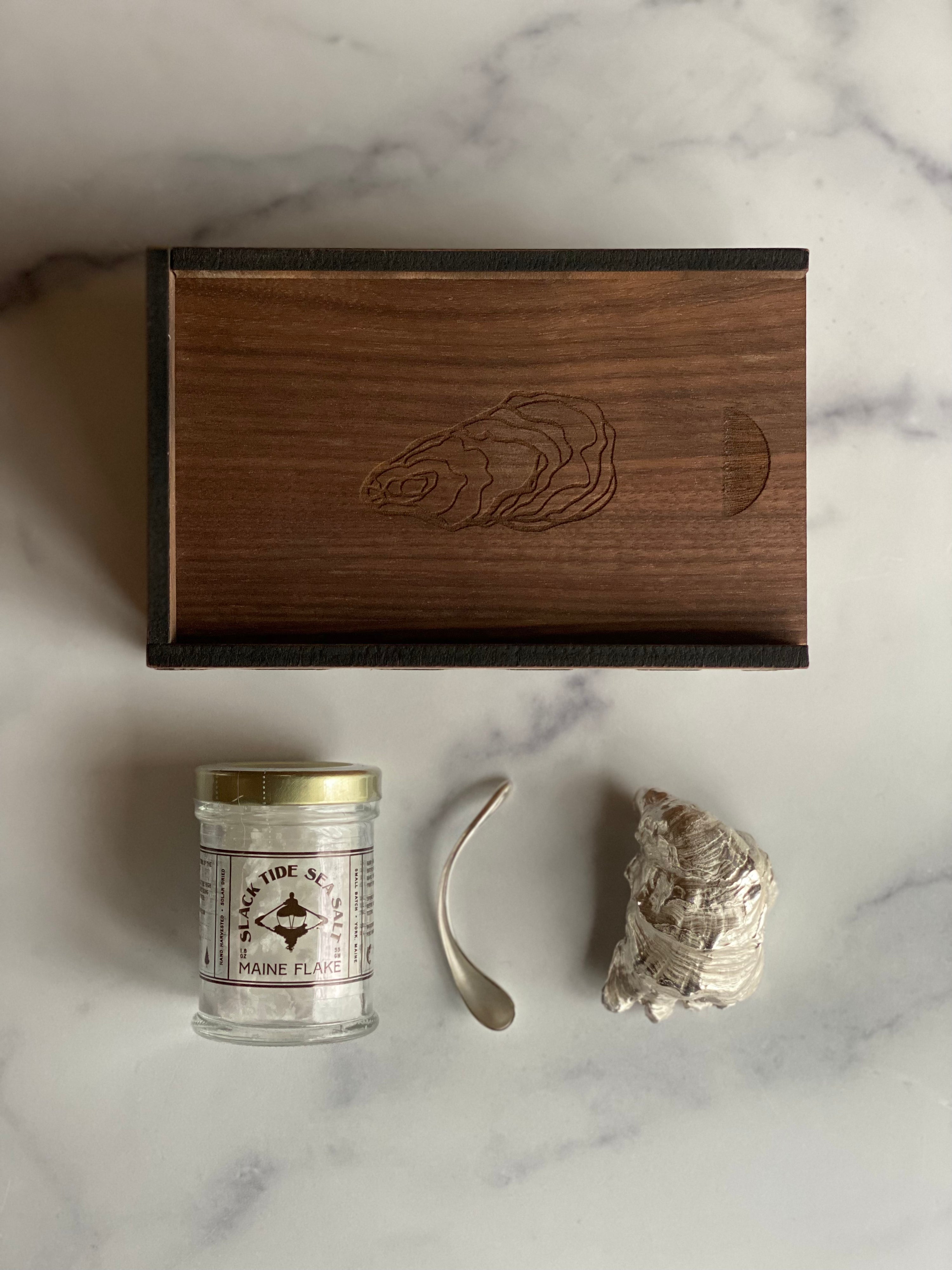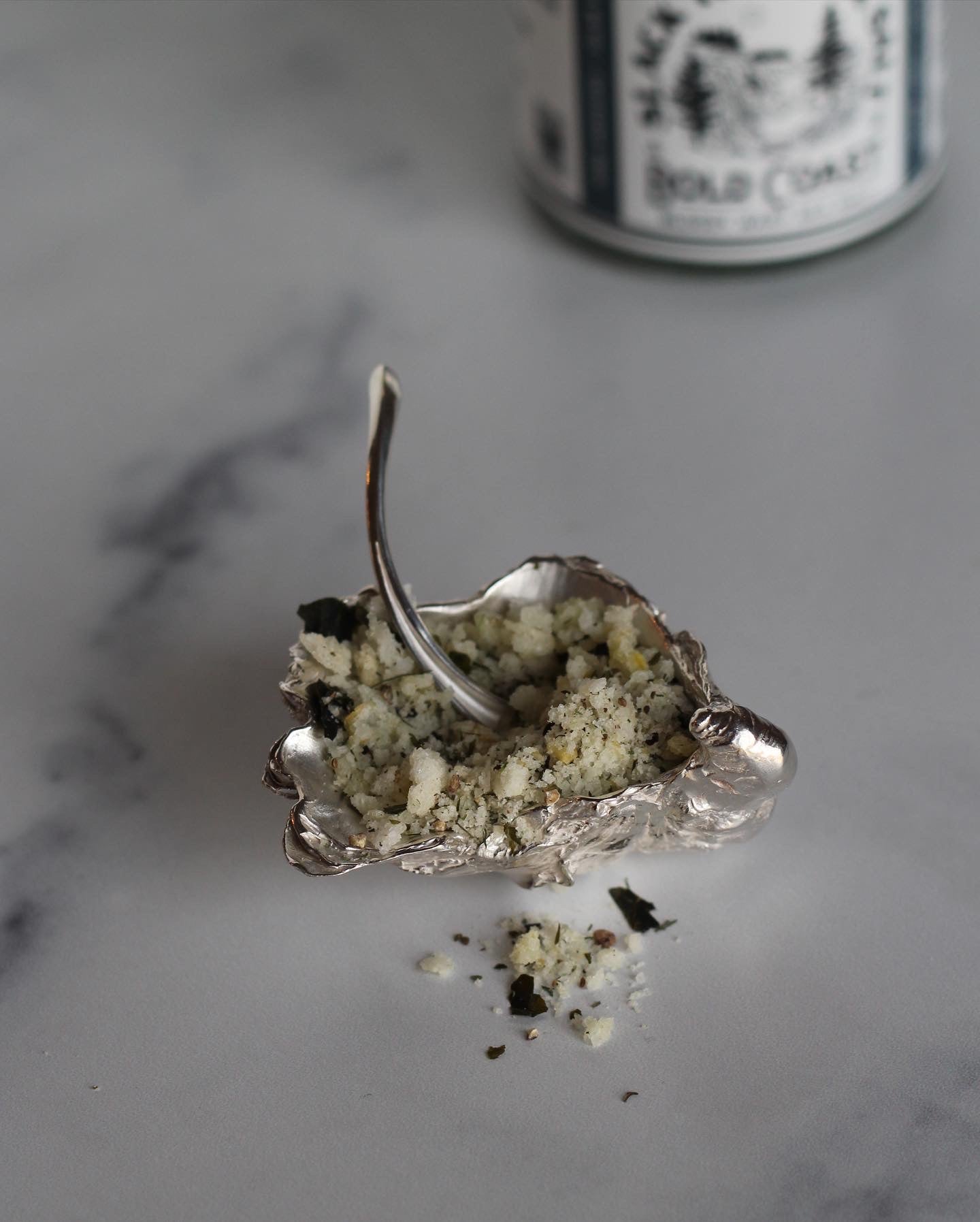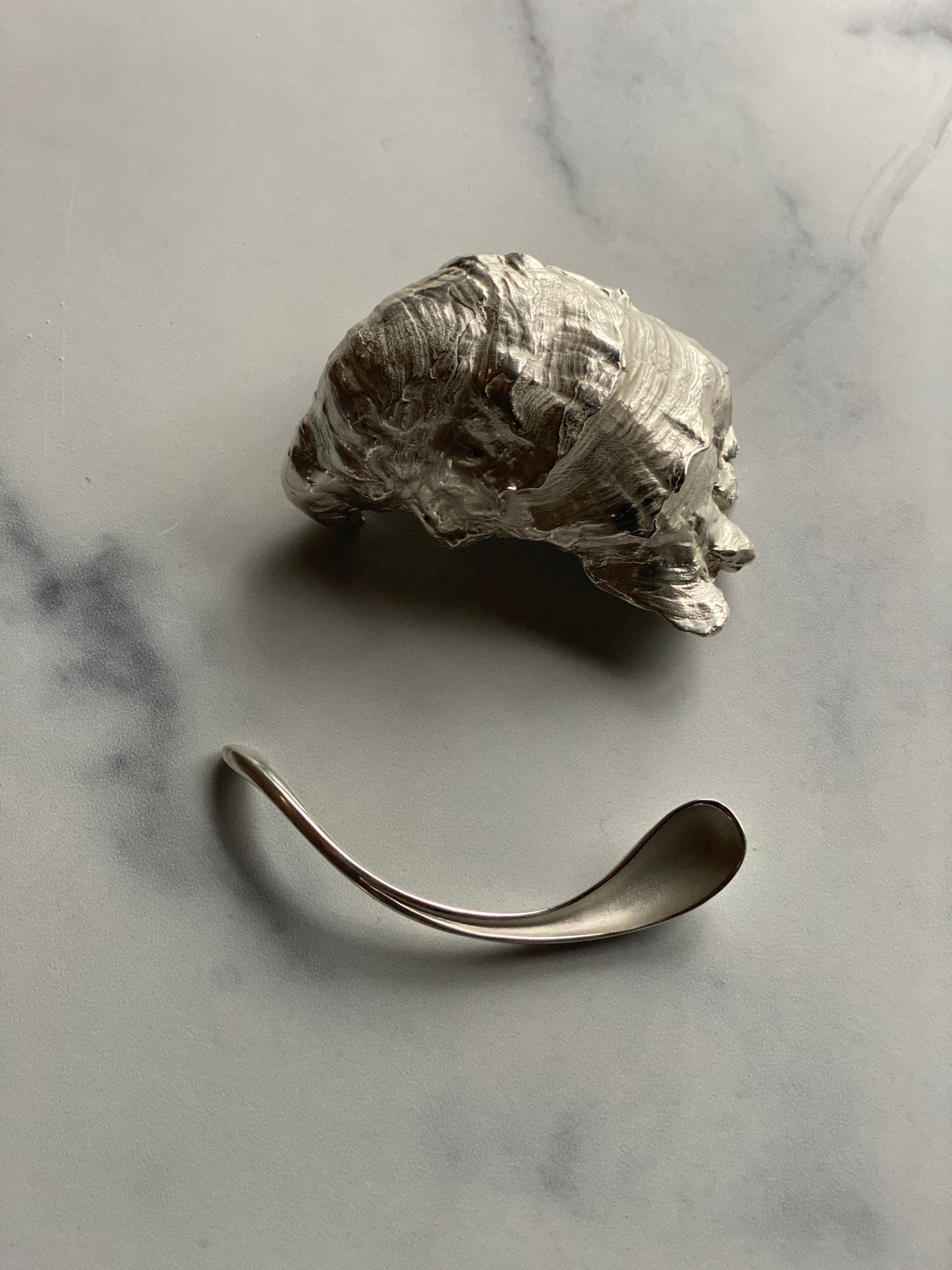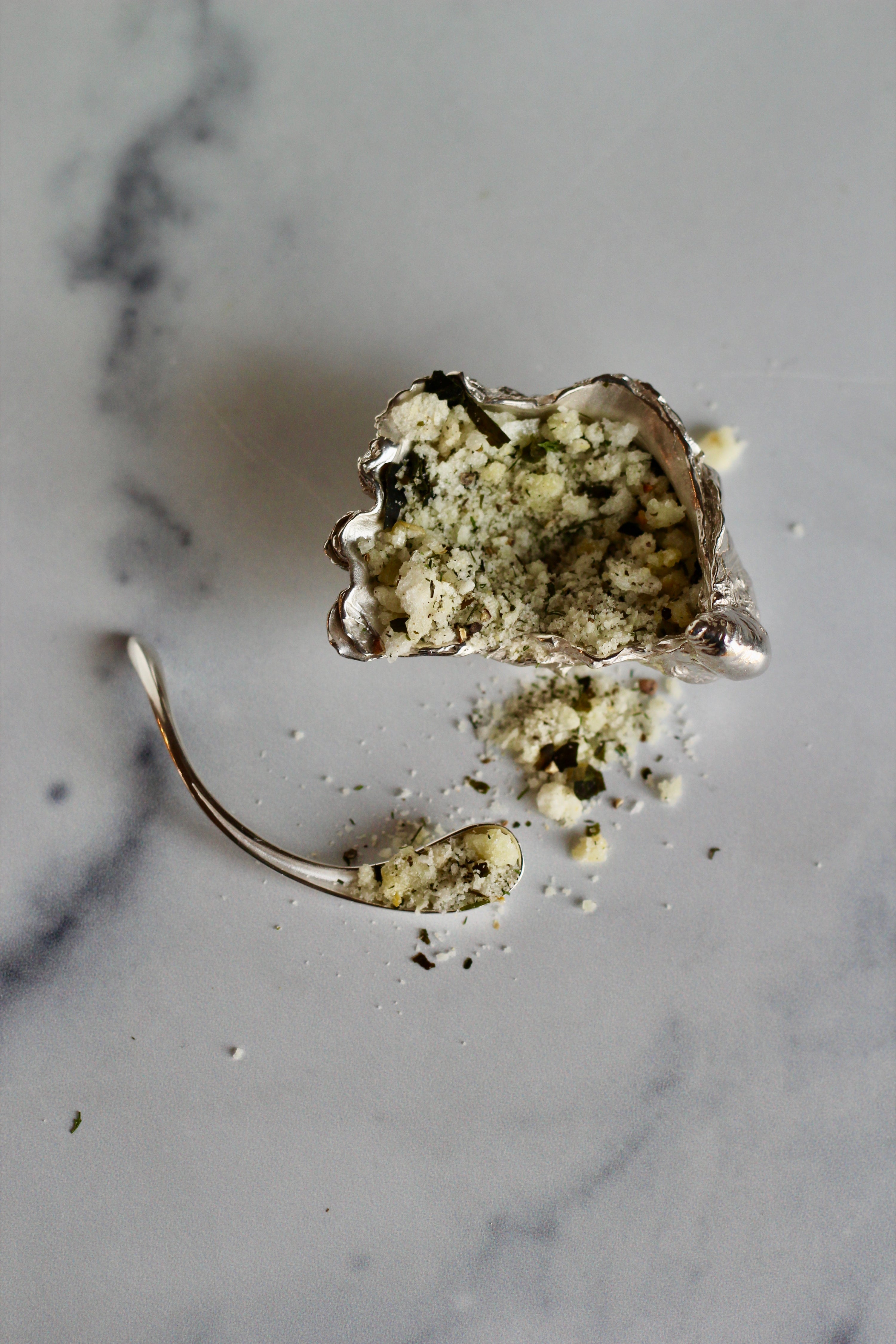 Solid Sterling Silver Oyster Salt cellar with spoon
From Maine jeweler Kate Jones of Ursa Major, their very first object of utility.  Because we so dearly love function and beauty combined.  This perfectly craggy and detailed oyster shell seems to have been made for utility.  Its lines reveal the layers of age and its beautiful rippled edge suggest why shells became such a prominent motif during the Rococo period.  The spoon, a minimalist counterpart to the textured shell, has been carefully carved from wax and is designed to sit perfectly within. Its form is inspired by wishbones and dewdrops. 
The set is made of solid sterling silver, a metal which has natural antibacterial properties.  In fact, the Phoenicians (circa 1300BCE) lined their clay vessels with silver to preserve liquids, and the Persians and Greeks (5000-300BCE) used silver containers to store drinking water.  Fill with your favorite salt*, fresh ground pepper (is there any other kind??), chili flakes~ you name it.  
Oyster dish~ measures 2.75" L x 1.75" W x 1.5" D, and weighs 114 grams.
Spoon~ measures 1/2" width at the bowl, 2 3/4" length, and weighs 9.5 grams.
 *Because salt can corrode metal, we don't suggest storing salt in the dish, but rather fill it for the occasion, and then place any unused back in its container and wipe the dish out with a damp cloth and dry well.
Comes in a custom wooden box with a jar of our flaky sea salt. 
Solid Sterling Silver Oyster Salt cellar with spoon