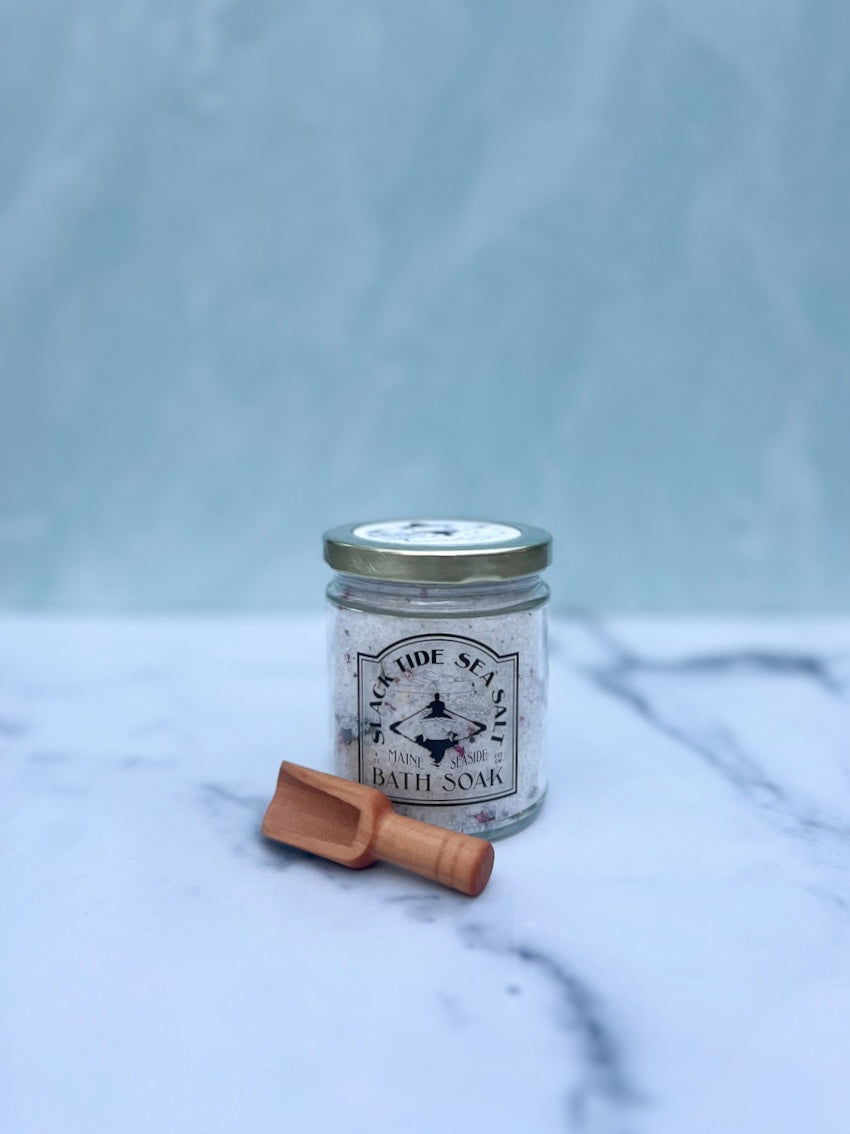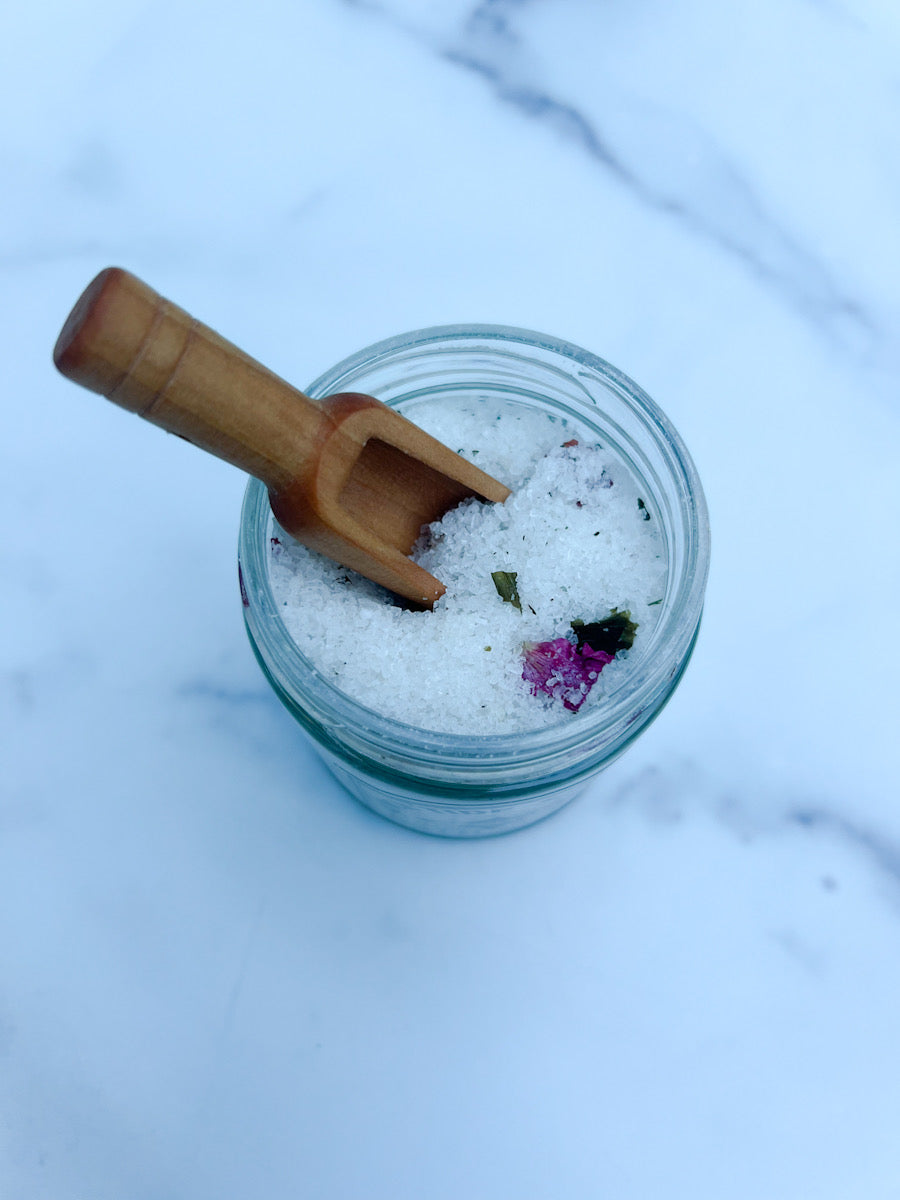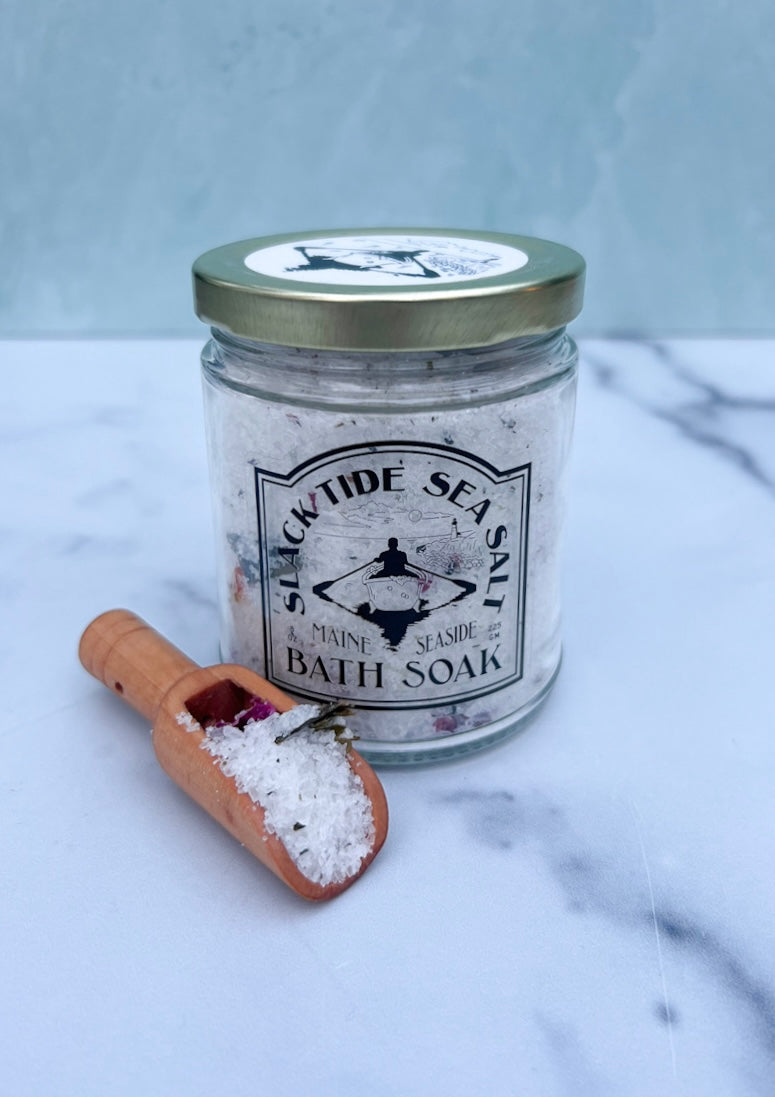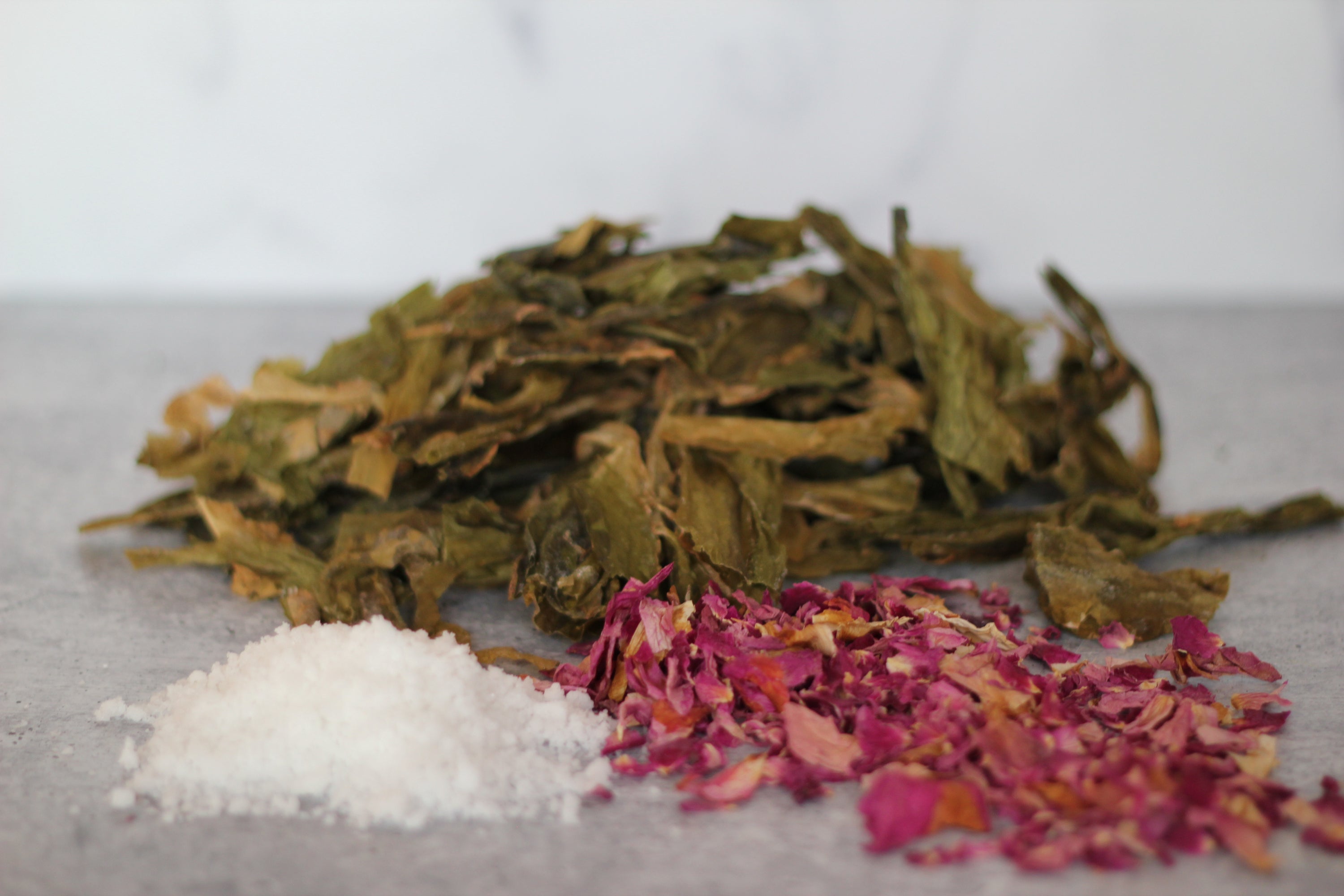 Slack Tide Sea Salt Soaking Salts
Relax and unwind with these beautiful and soothing hand crafted soaking salts.
These soaking salts are made with our own small batch Maine sea salt. We make this particular salt specifically for bath soaks so it is higher in magnesium and other essential minerals that will both soothe and relax you. Also in this blend is locally foraged Maine beach rose petals, epsom salt, rose essential oil, and sugar kelp from Salt Sisters Maine.
Makes a truly special and unique gift. 
8oz, 225g
Slack Tide Sea Salt Soaking Salts