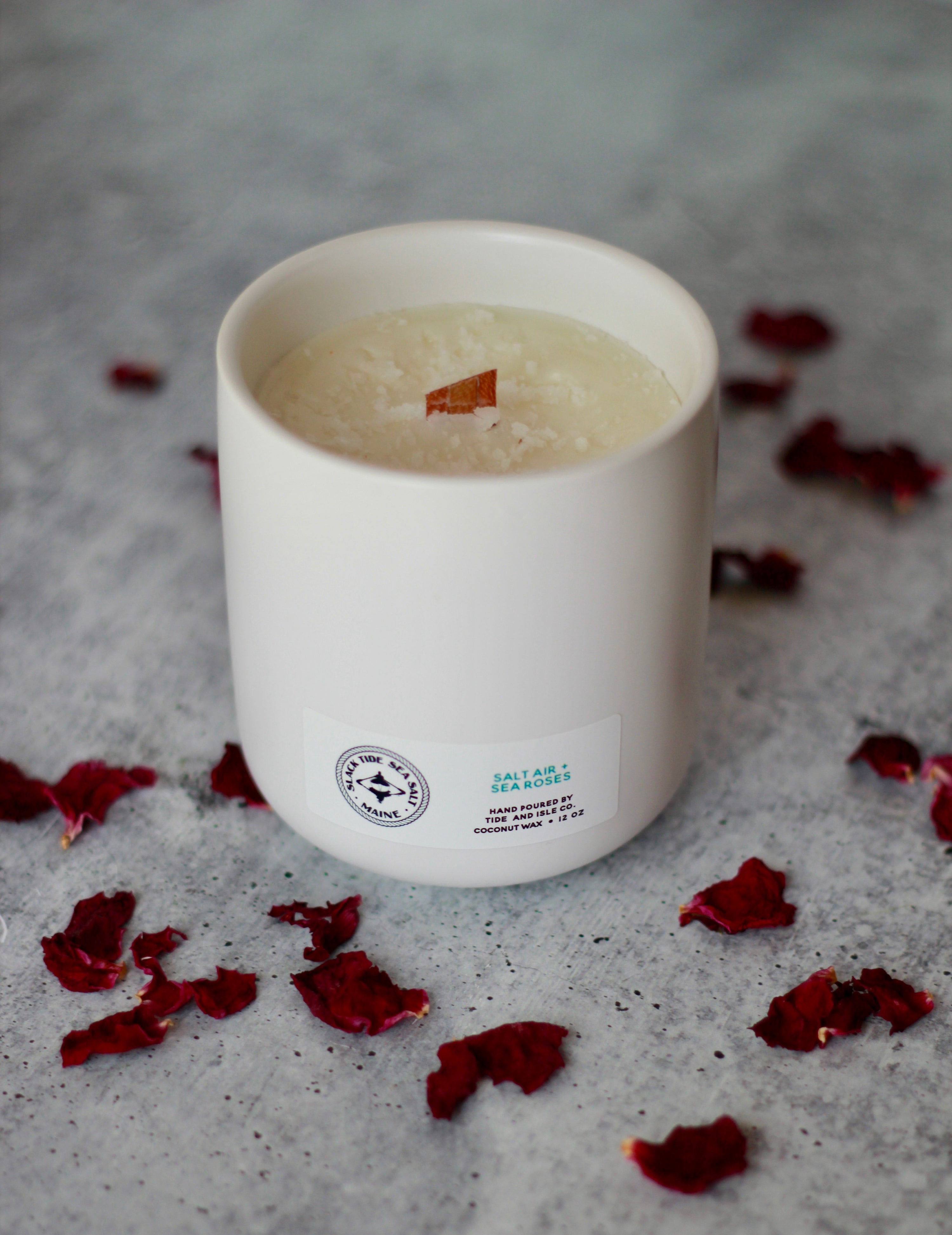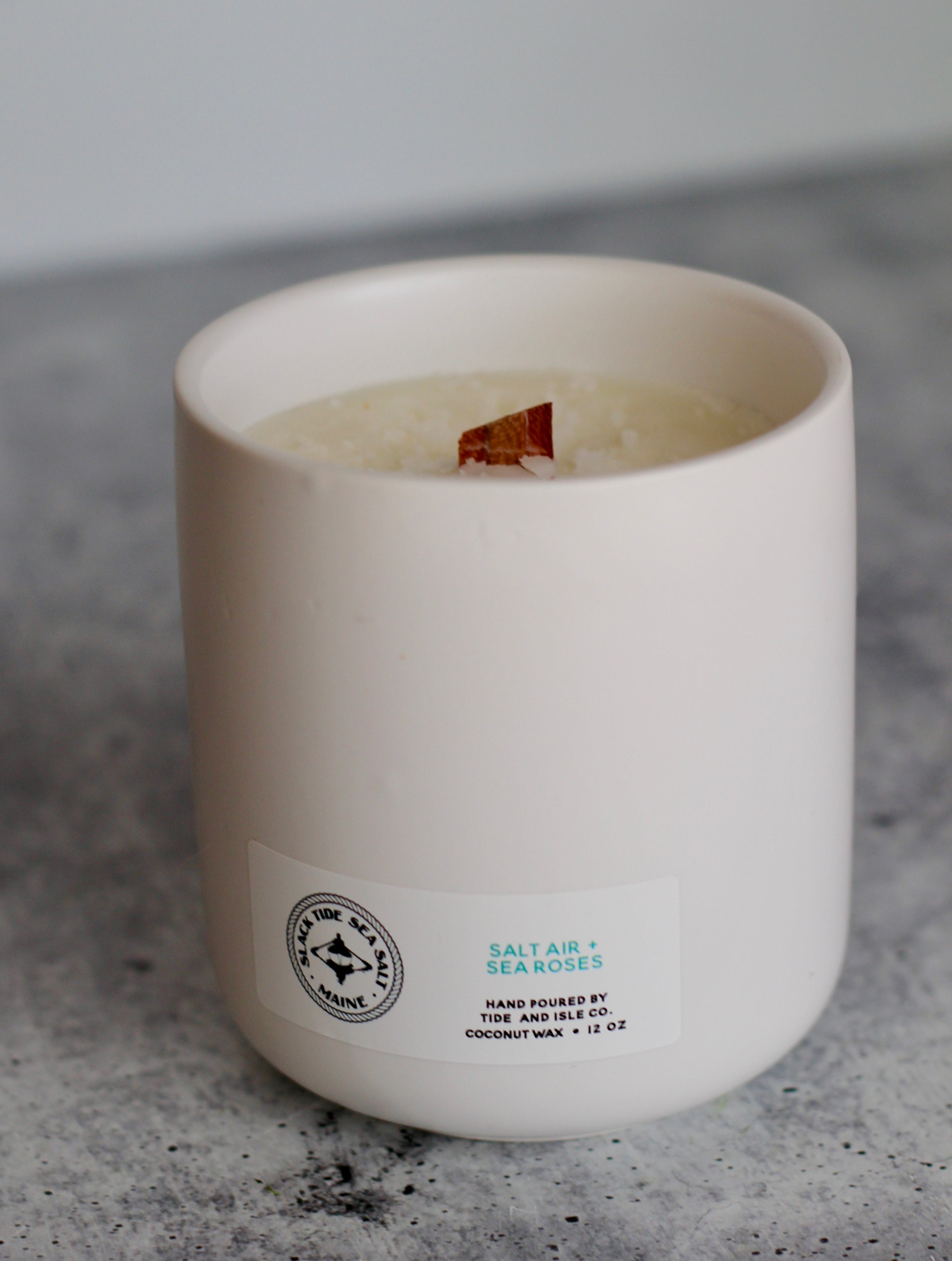 Salt Air and Sea Rose 12 oz Candle in reusable Ceramic Vessel
All natural and clean burning apricot and coconut wax candle with the beautiful smell of salt air and sea roses. Poured in a custom ceramic reusable vessel. These 12 oz candles are topped with a sprinkle of real Maine beach roses to add a little bit of Maine to your candle. Let this candle transport you to your favorite seacoast beach with its fresh and floral scent. 
These candles have a wooden wick which offers a cleaner burn and light crackling sound. 
Approx 60-85 hours of burn time.
Made by Tide and Isle in Freeport, Maine with salt by Slack Tide Sea Salt. 
Salt Air and Sea Rose 12 oz Candle in reusable Ceramic Vessel