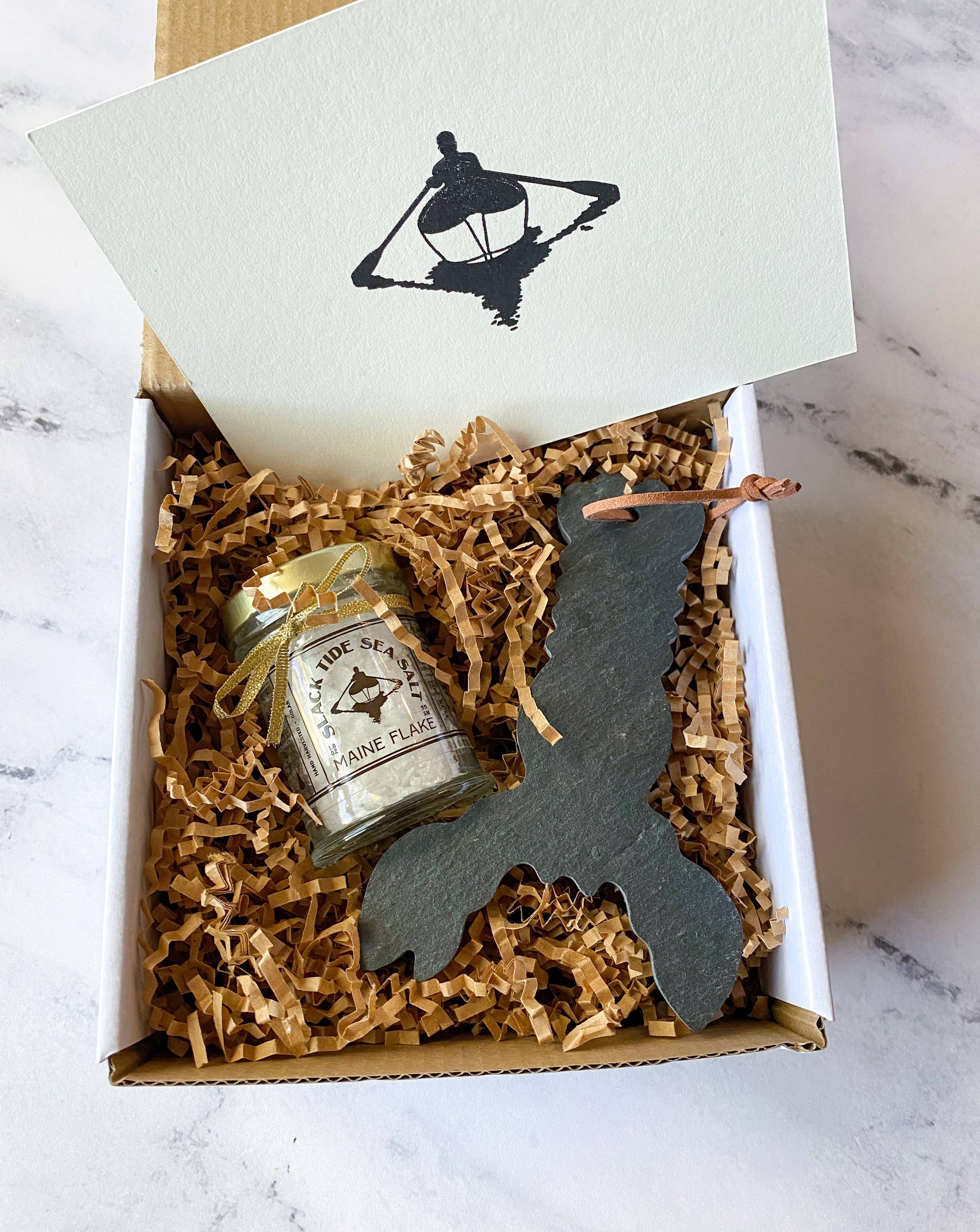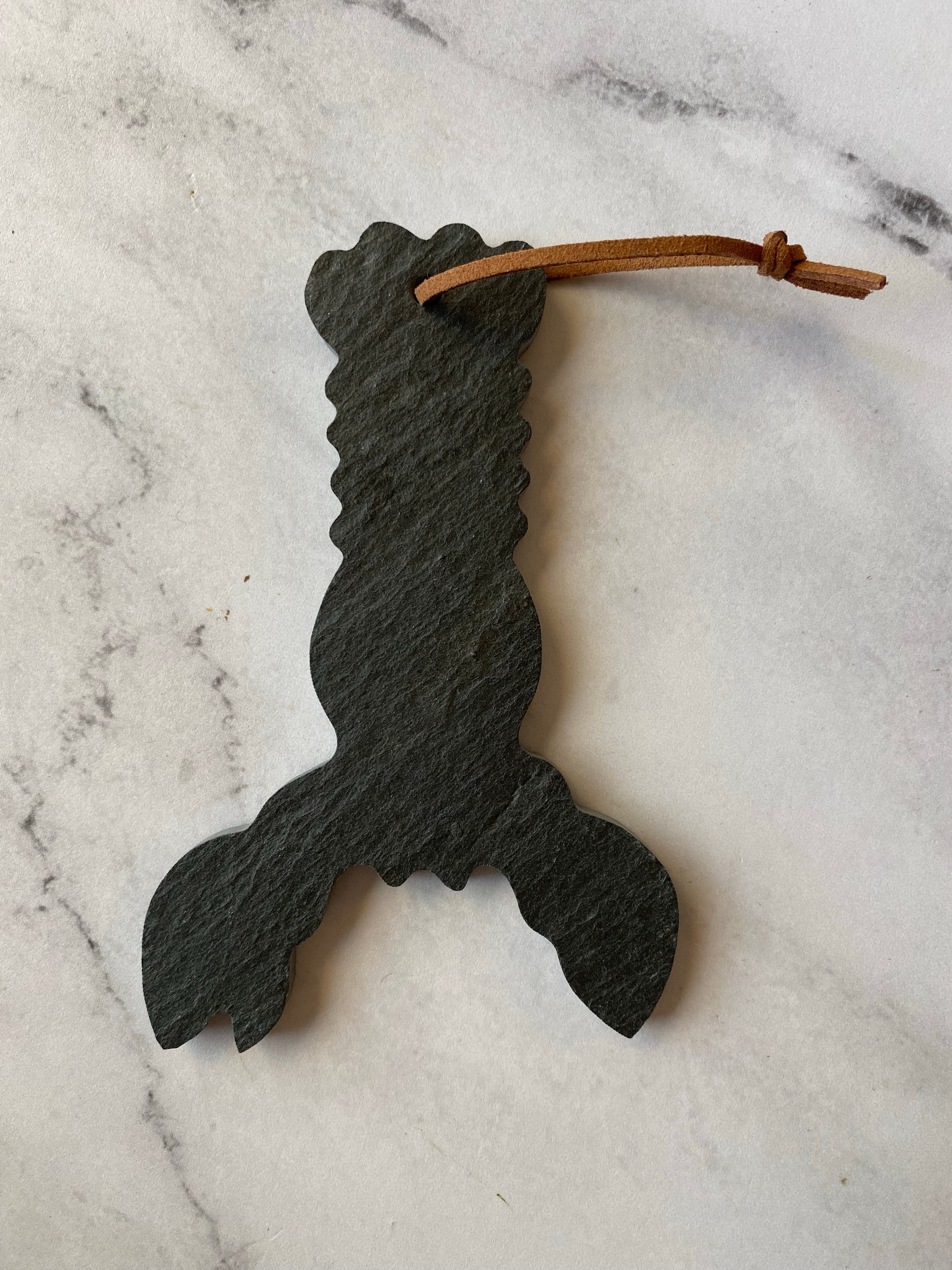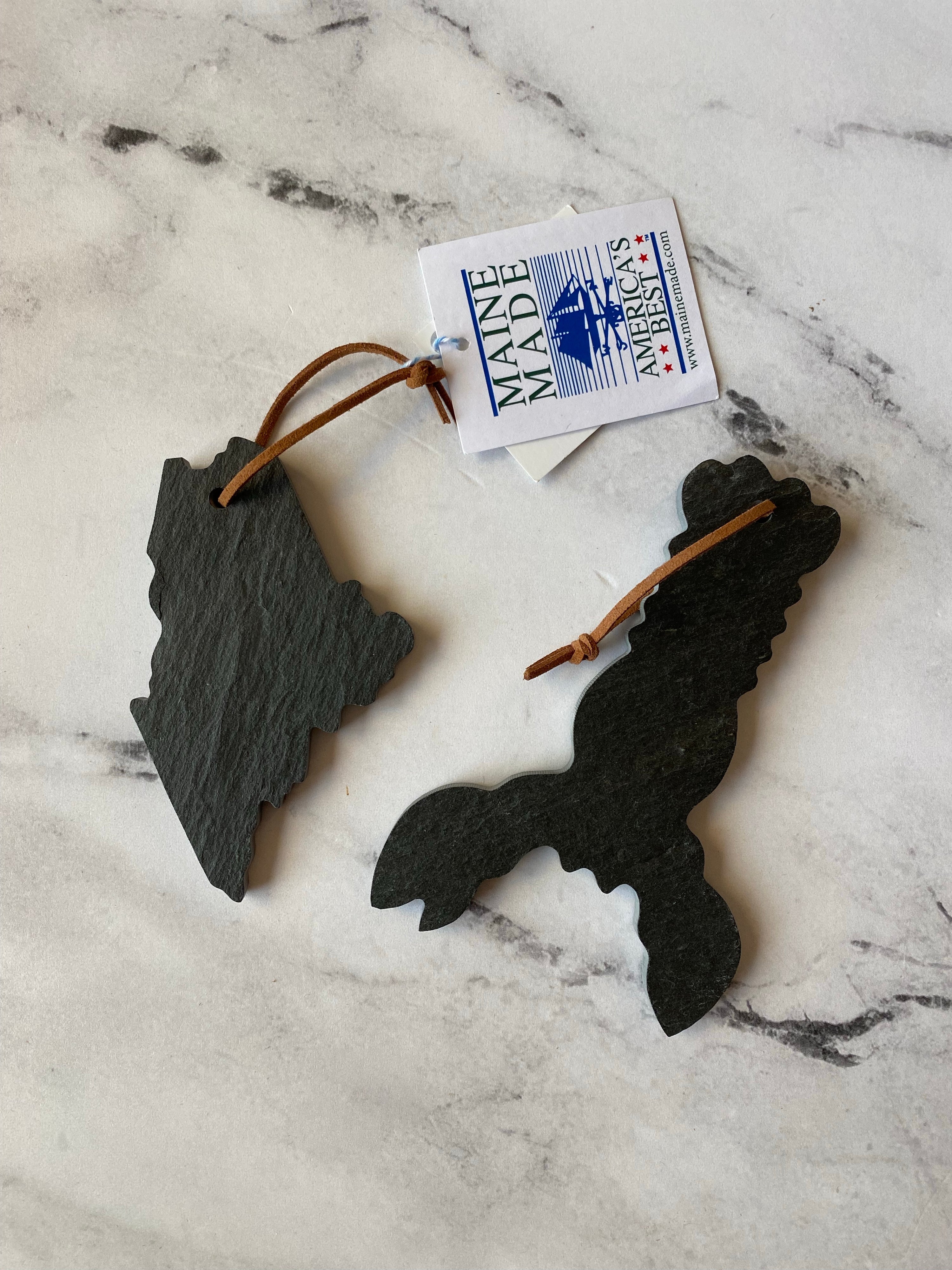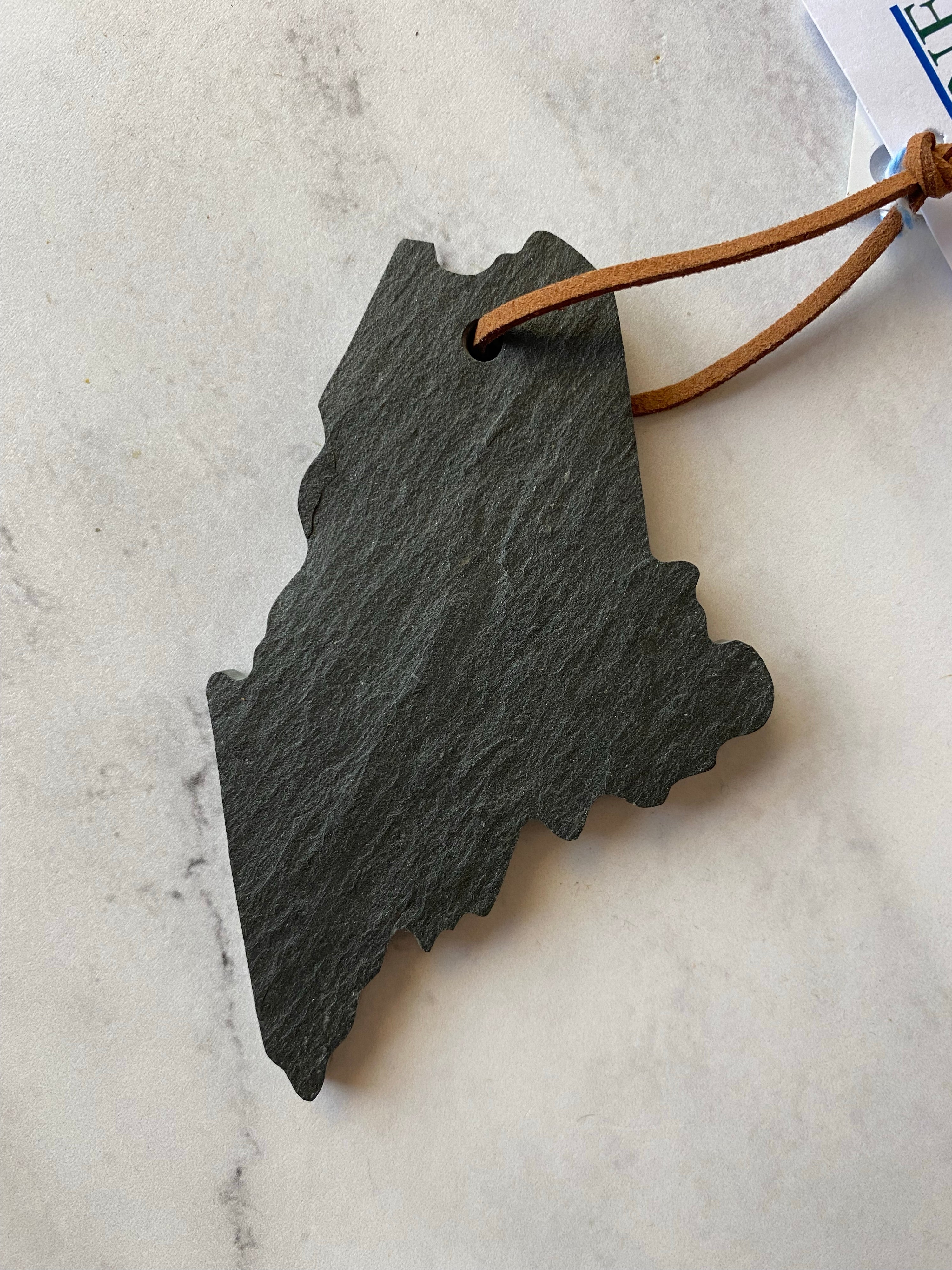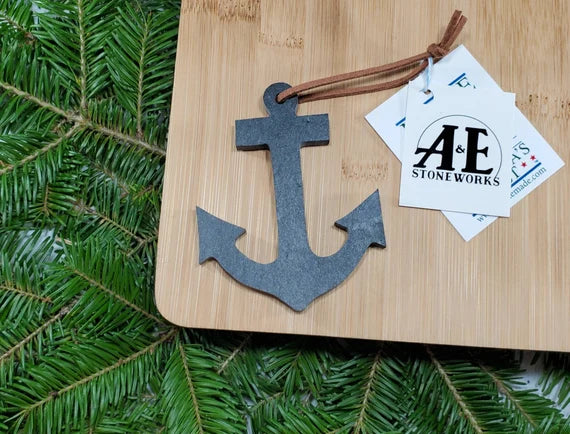 Maine Slate Ornament and Sea Salt Gift Box
A perfect gift for family, teachers, and friends. This gift box comes with a small jar of our pure Maine Flake sea salt and your choice of slate ornament. Choose from a lobster or the state of Maine. Both ornaments are made by A&E Stoneworks out of premium Black Maine Slate. 
Maine measures roughly 4 1/4" tall and 2 3/4" wide. 1/4" thick. Lobster measures roughly 5 1/4" tall and 3 1/2" wide. 1/4" thick. Each ornament is drilled and hung on a faux leather craft cord and is ready for hanging. A letterpressed gift card is also included, we can fill it out and send it right to the recipient. 
Maine Slate Ornament and Sea Salt Gift Box