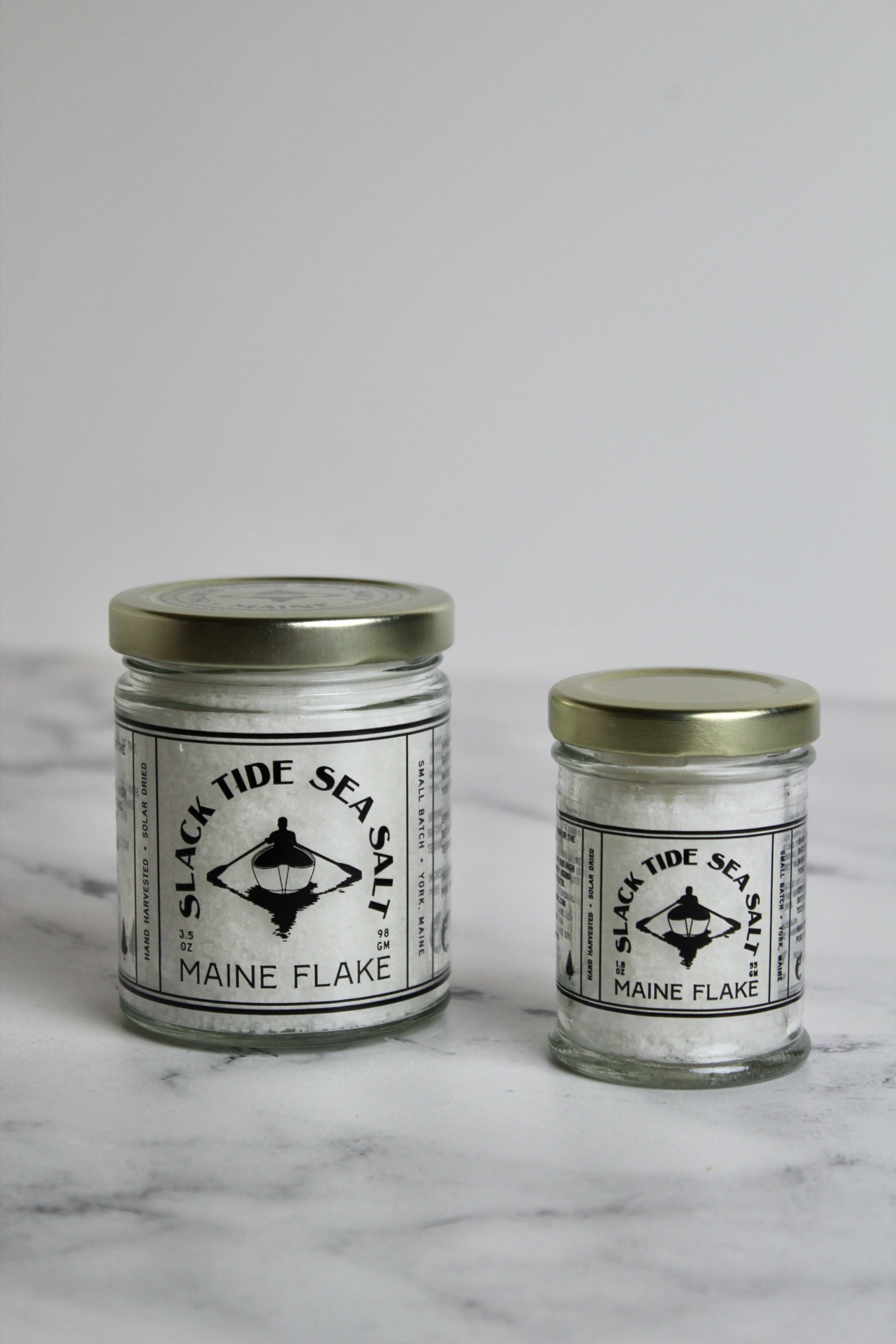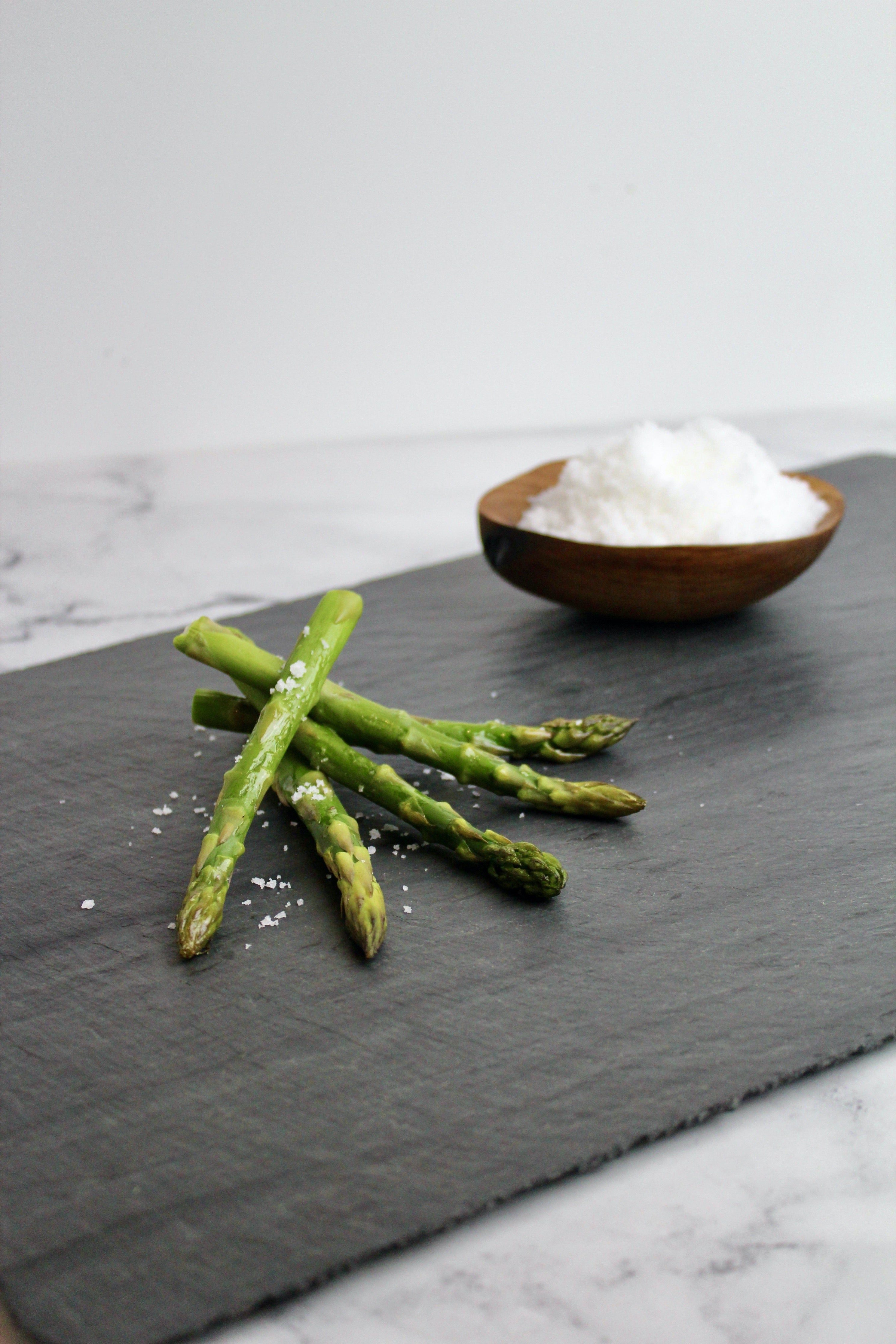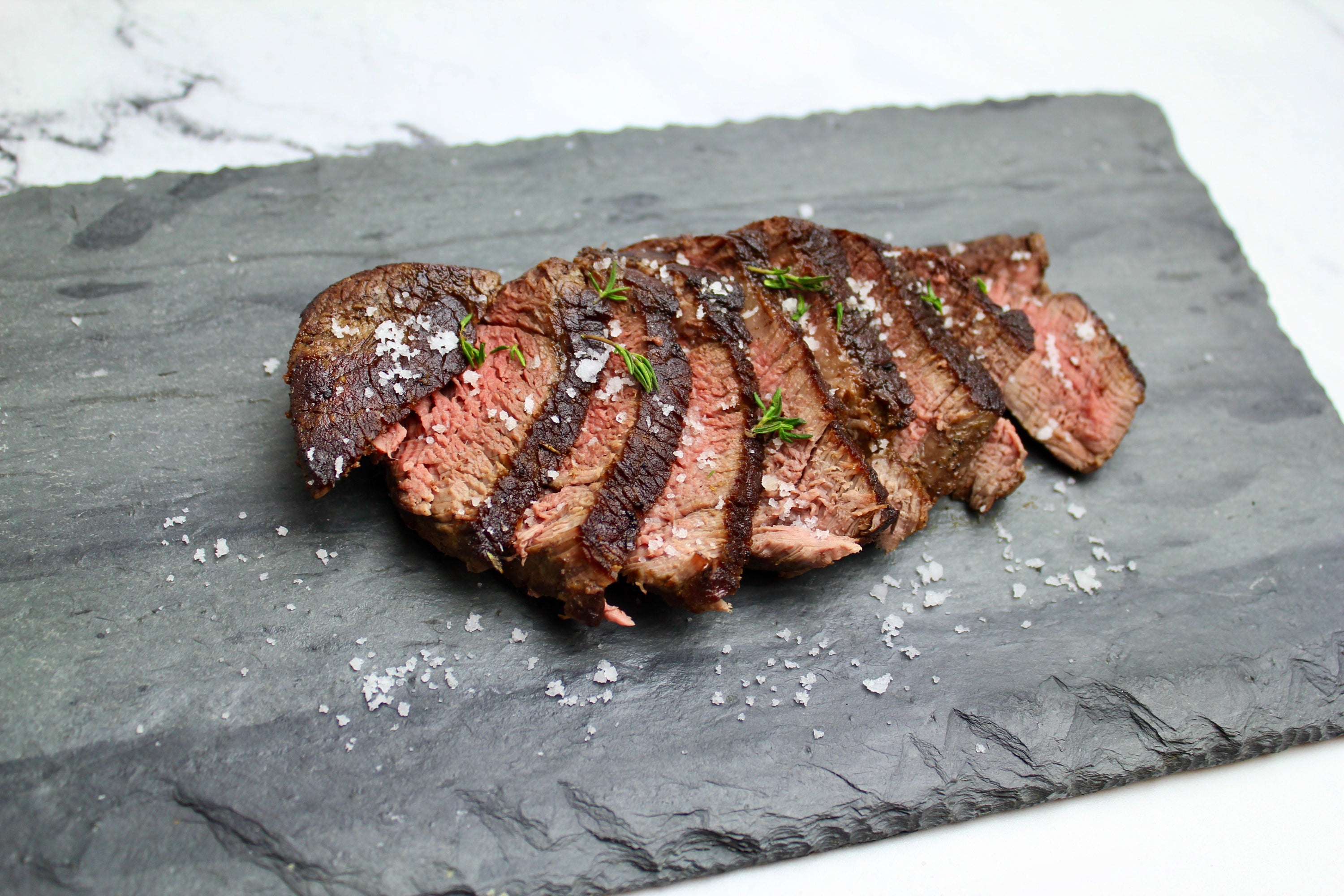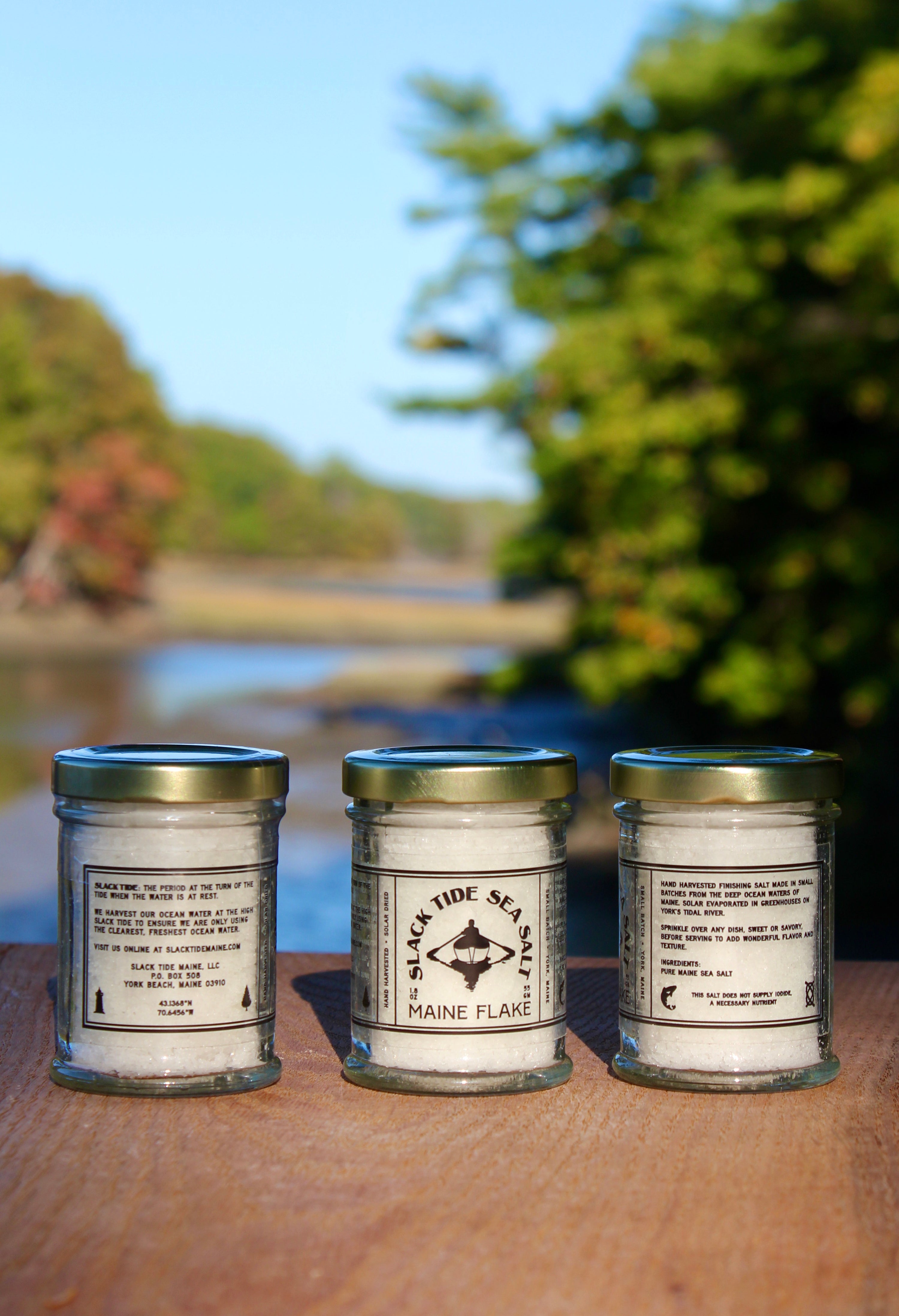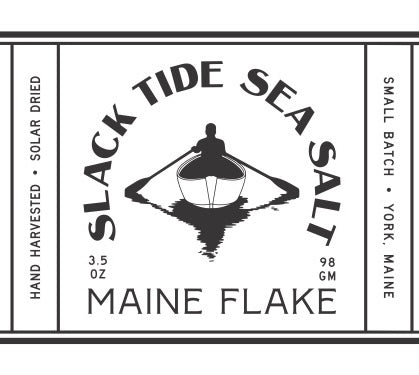 Maine Flake Finishing Sea Salt
Crisp and clean hand harvested finishing salt. Made in small batches from the deep ocean waters of Maine.  Solar evaporated in green houses on York's tidal river.  Take a pinch and sprinkle over any dish, sweet or savory before serving to add wonderful flavor and texture. 
We use the freshest clearest ocean waters when pulling our water for sea salt. The water is boat harvested at an incoming tide. We don't add any chemicals, bleach, or anti caking agents to our salt so you're getting 100%  pure sea salt from the crisp Maine ocean. 
Available in two sizes.
Maine Flake Finishing Sea Salt