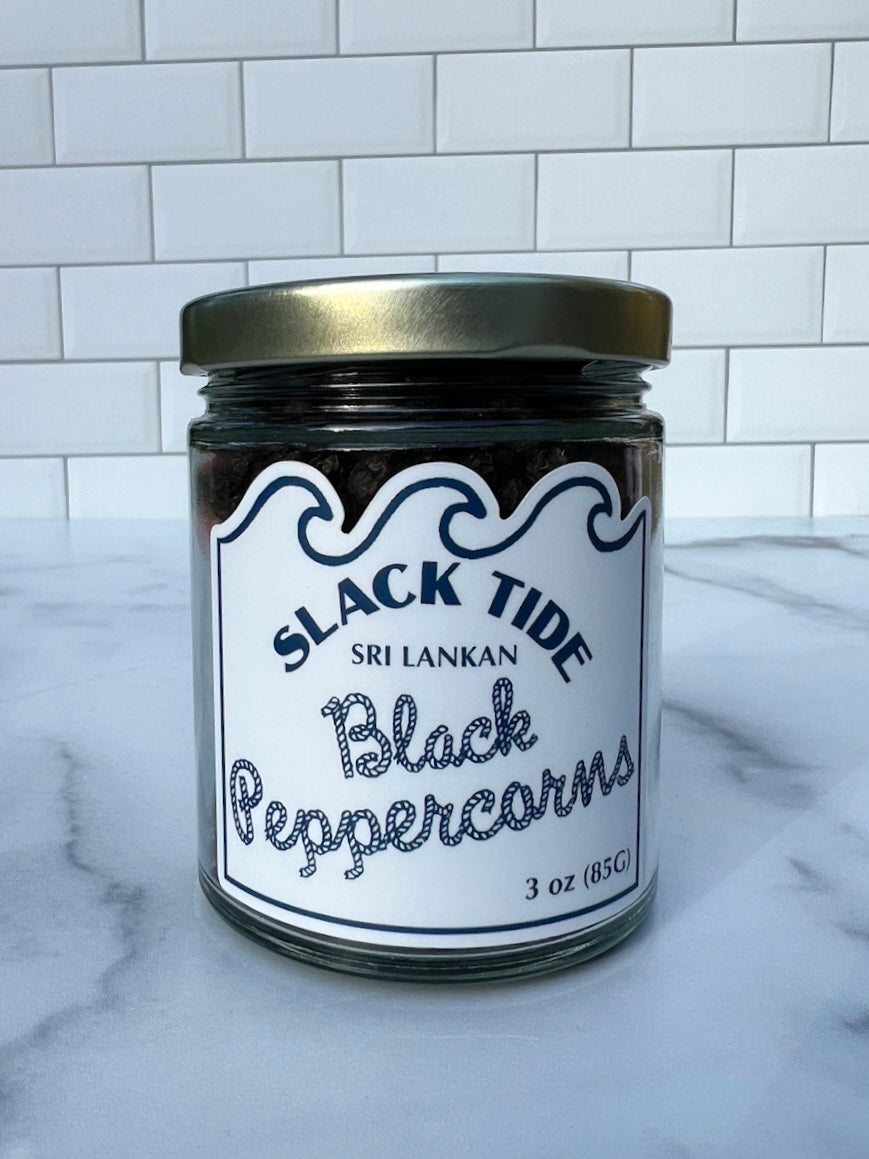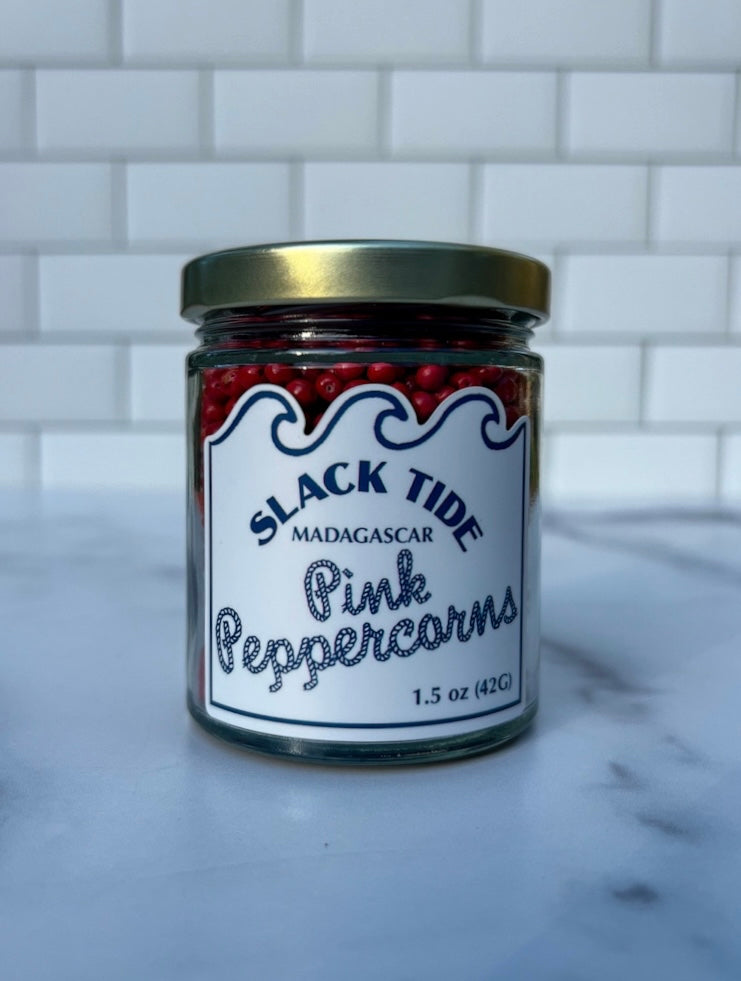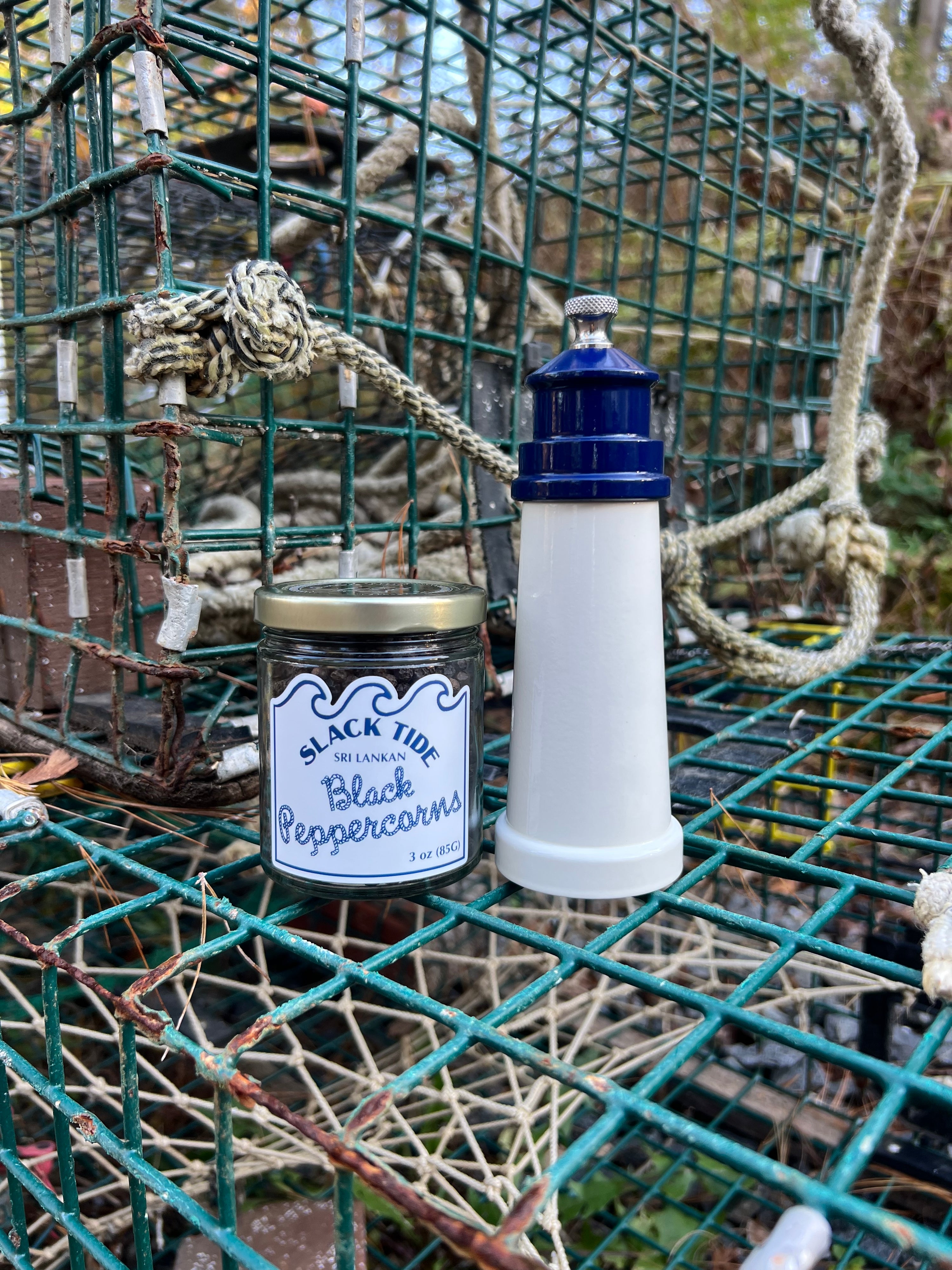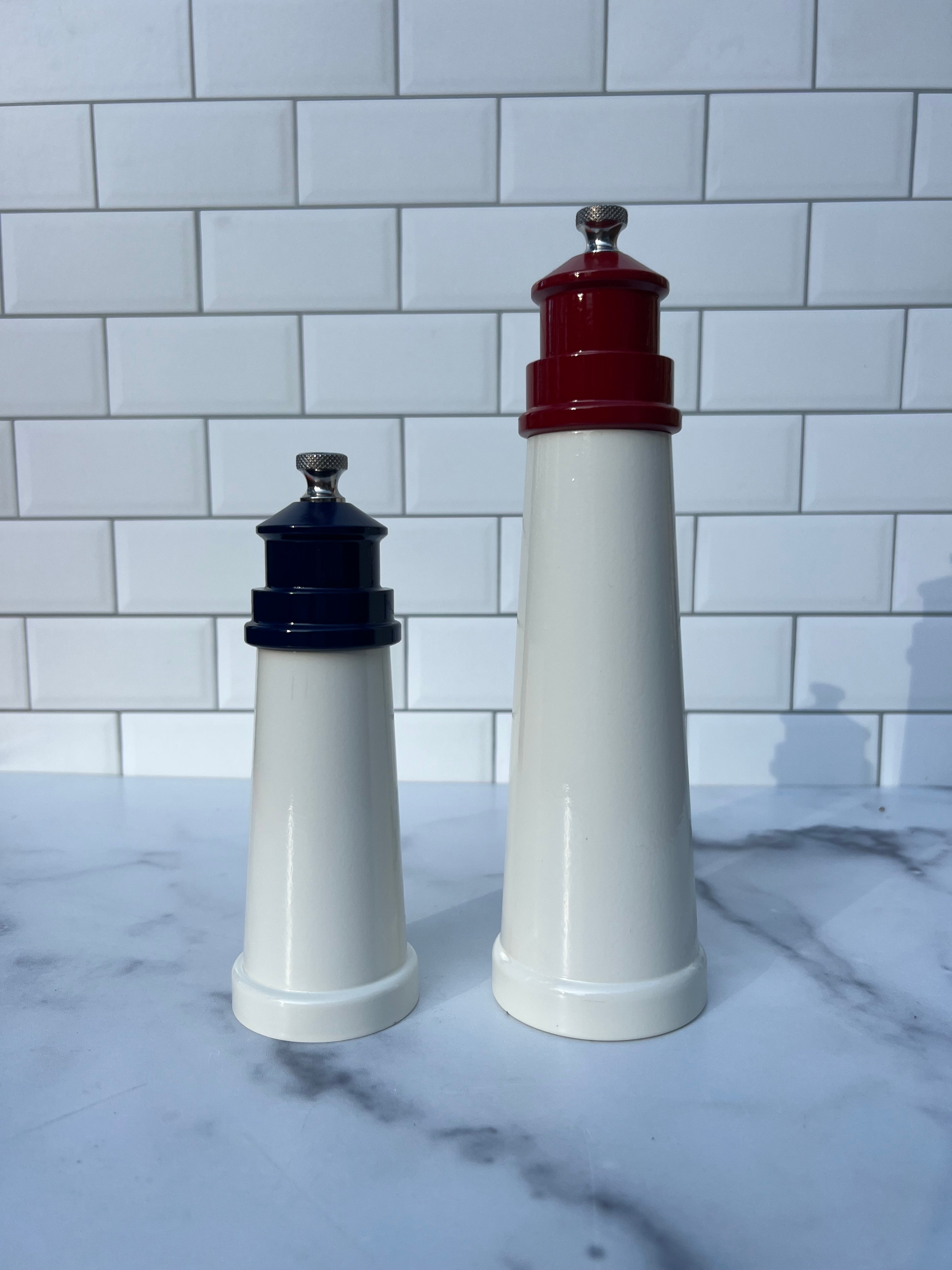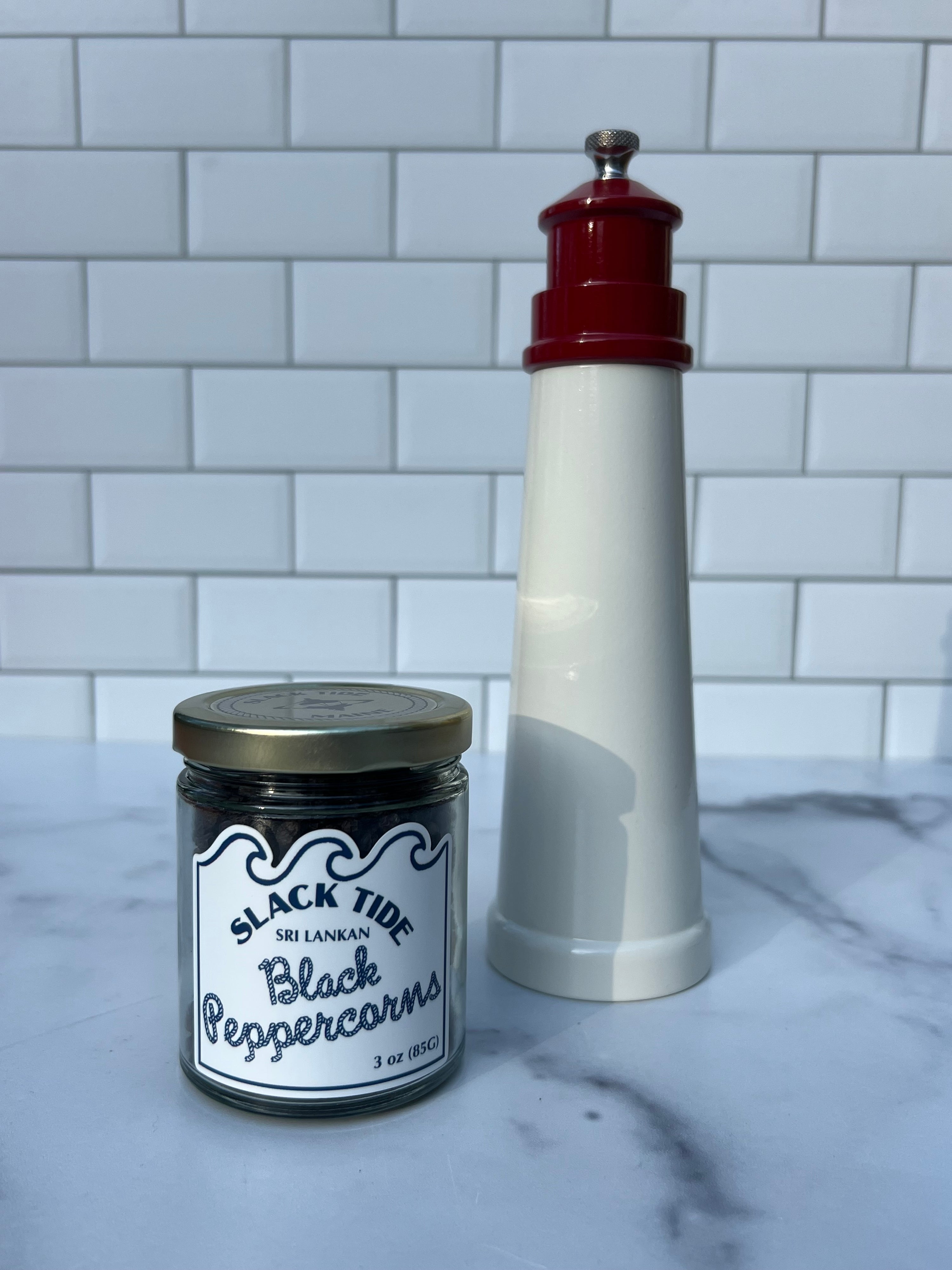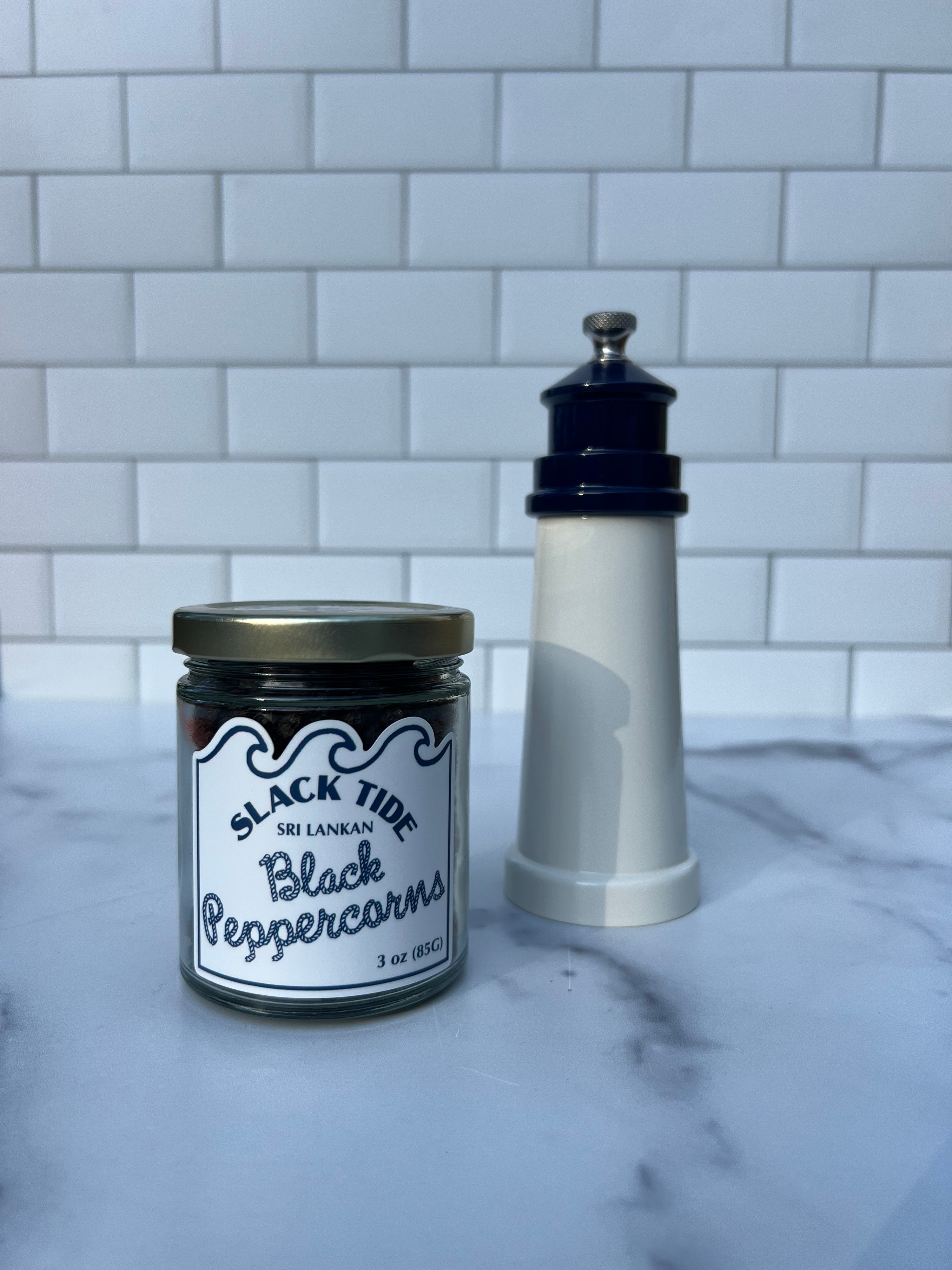 Lighthouse Pepper Mill and Peppercorns
Fresh cracked pepper is a flaky salts best friend.
We've sourced our favorite pepper mill and the best peppercorns to put in it.
Pepper Mill: Made in Maine by Fletchers' Mill. Fletchers' Mill pepper mills are fitted with a stainless-steel two-step mechanism which first cracks the peppercorns to release their natural oils and flavors, and then grinds the peppercorns to your chosen consistency. The stainless-steel mechanism is designed for grinding pepper and with our "Lock & Grind" system, it offers you a wide range of grinds. But, that same metal mechanism, if used for salt, will corrode over time. 
Available in 6" and 9" size, both include a jar of Sri Lankan black peppercorns.
Black Peppercorns: The peppercorns we use are sourced by our friends at Curio Spice Co. A woman run certified B corp, Curio Spice specializes in sustainably produced spices, sourced locally and from around the world.
A staple in every kitchen, this is a clean and bright black peppercorn.
Ingredients: Black peppercorns sourced by Curio Spice Co directly from Kandy, Sri Lanka
Pink Peppercorns: Fun Fact! Pink Peppercorns are not in fact a peppercorn at all, but a dried berry related to the cashew. With a peppery flavor but lighter and fruitier than a traditional peppercorn, these are best used whole over a dish instead of ground in a mill. Ingredients: Baies roses peppercorns sourced by Curio Spice Co directly from Antalaha, Madagascar Caution: Baies Roses are a member of the cashew family and may cause an allergic reaction to those with a tree nut allergy.
Lighthouse Pepper Mill and Peppercorns