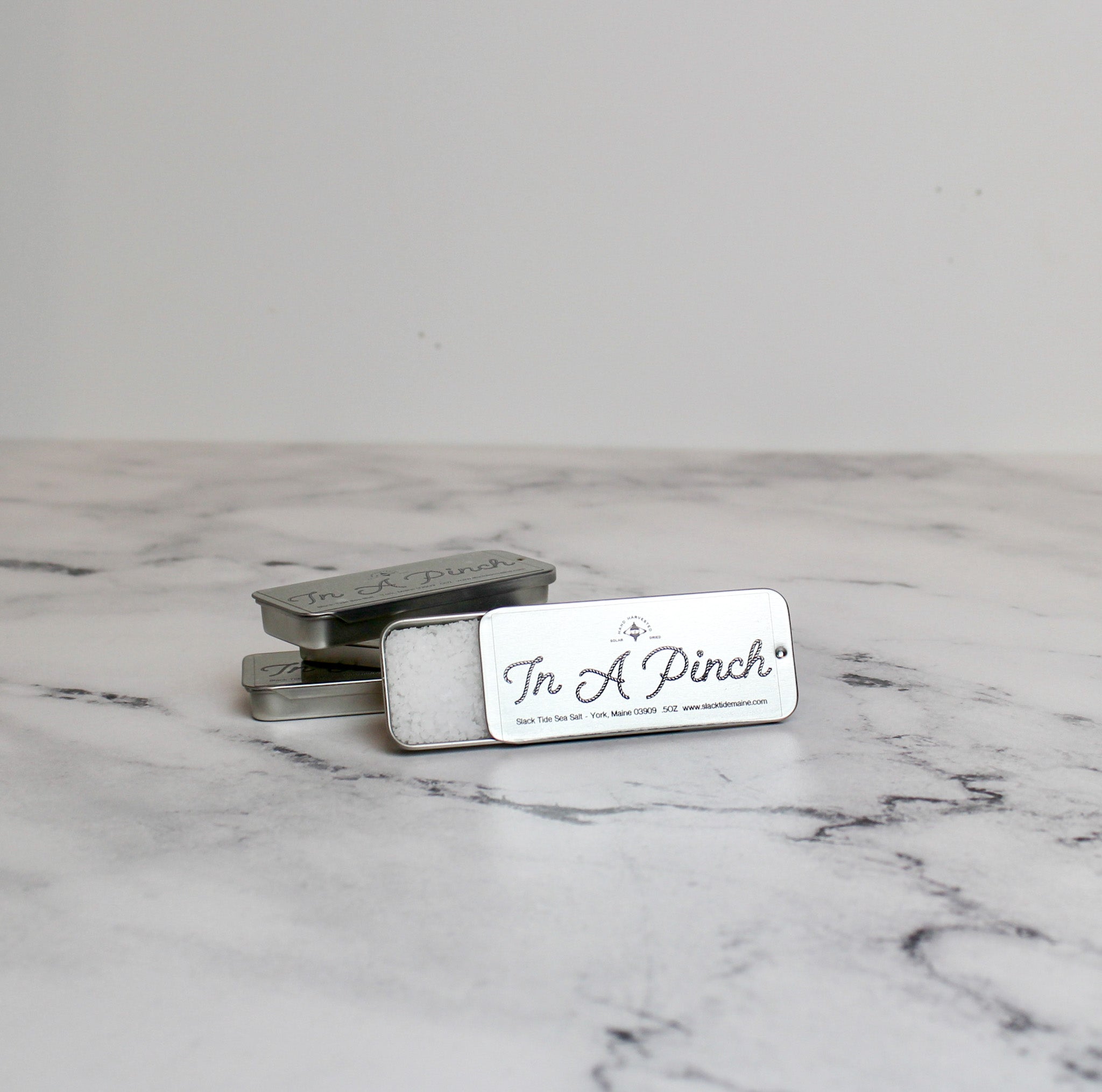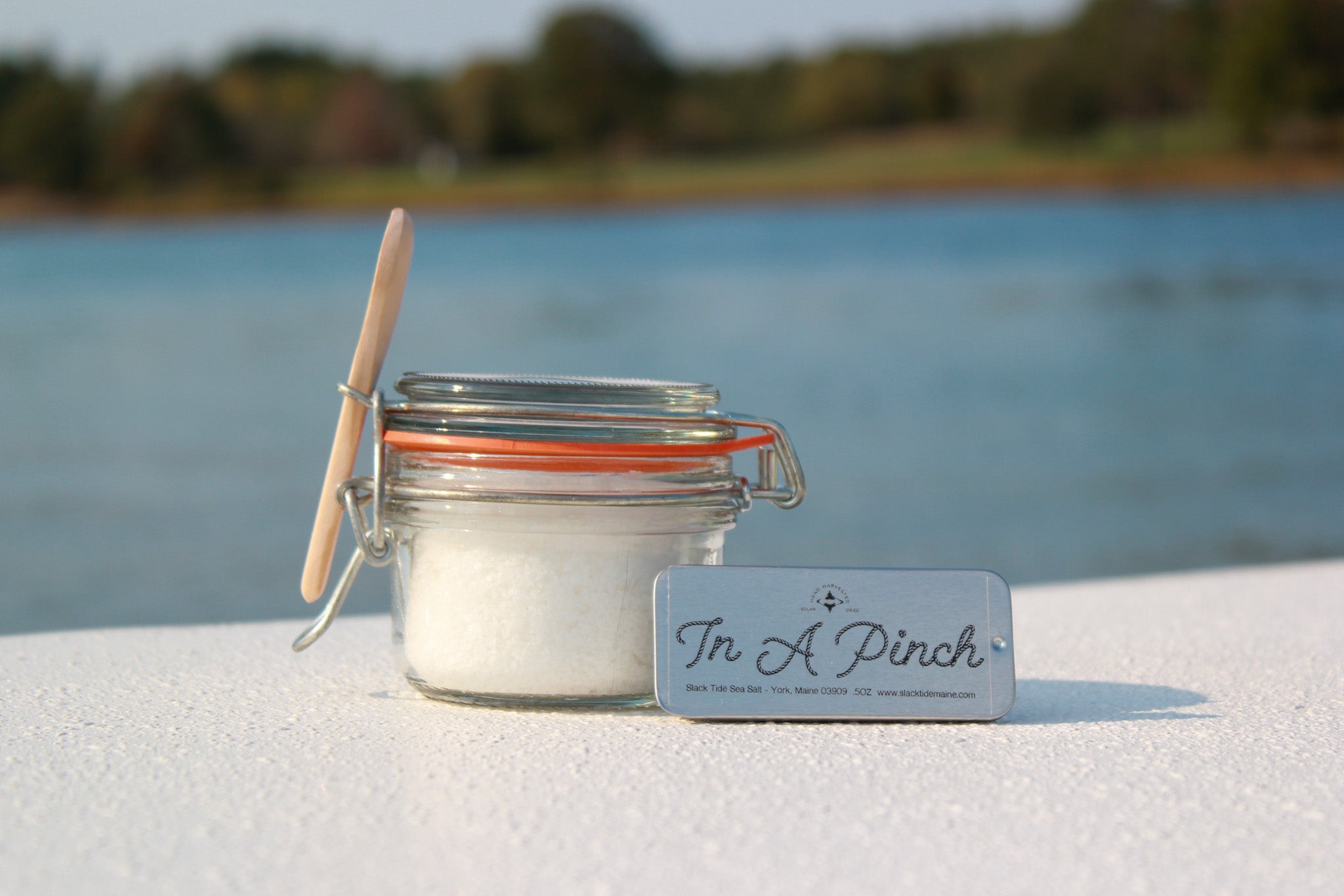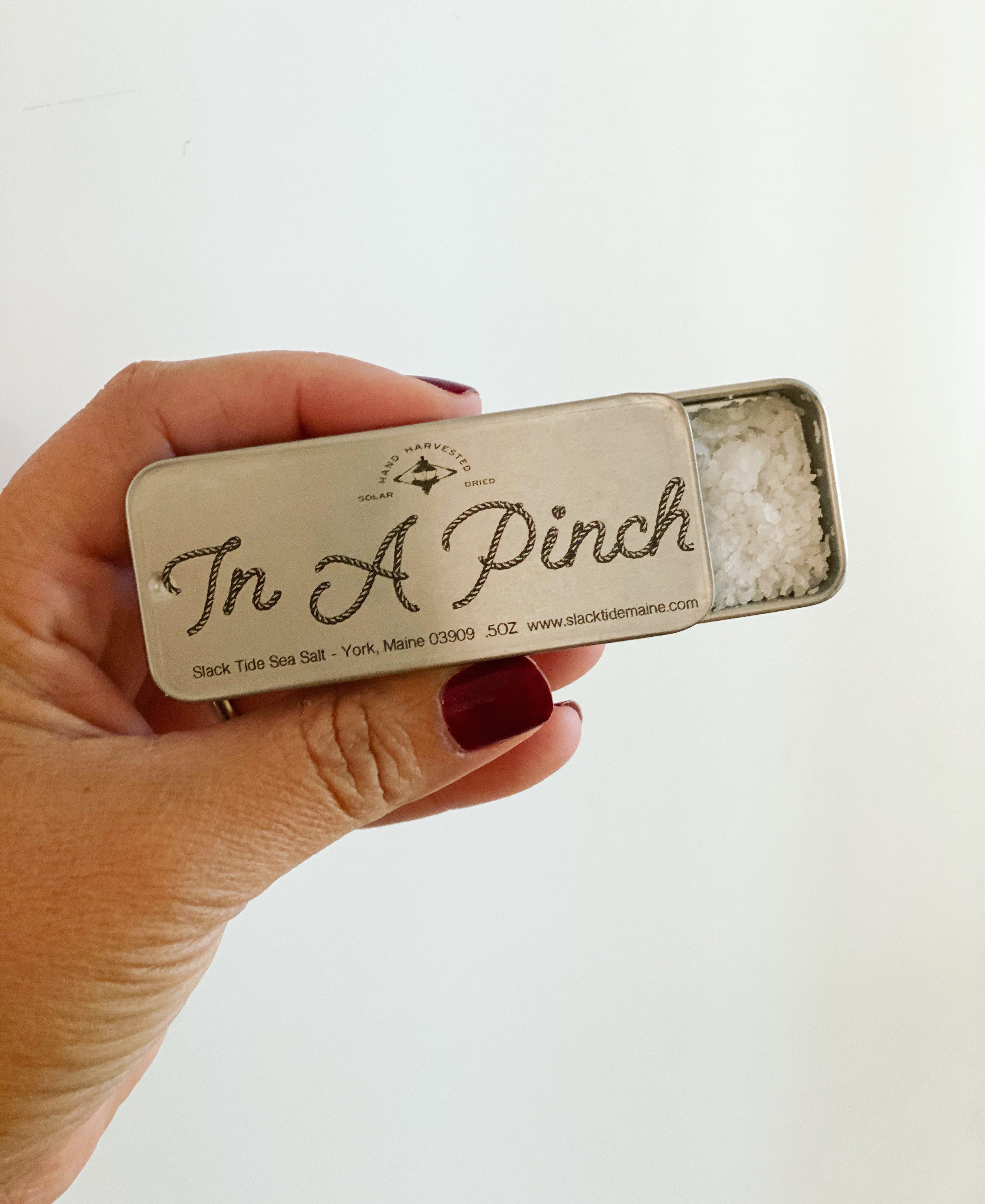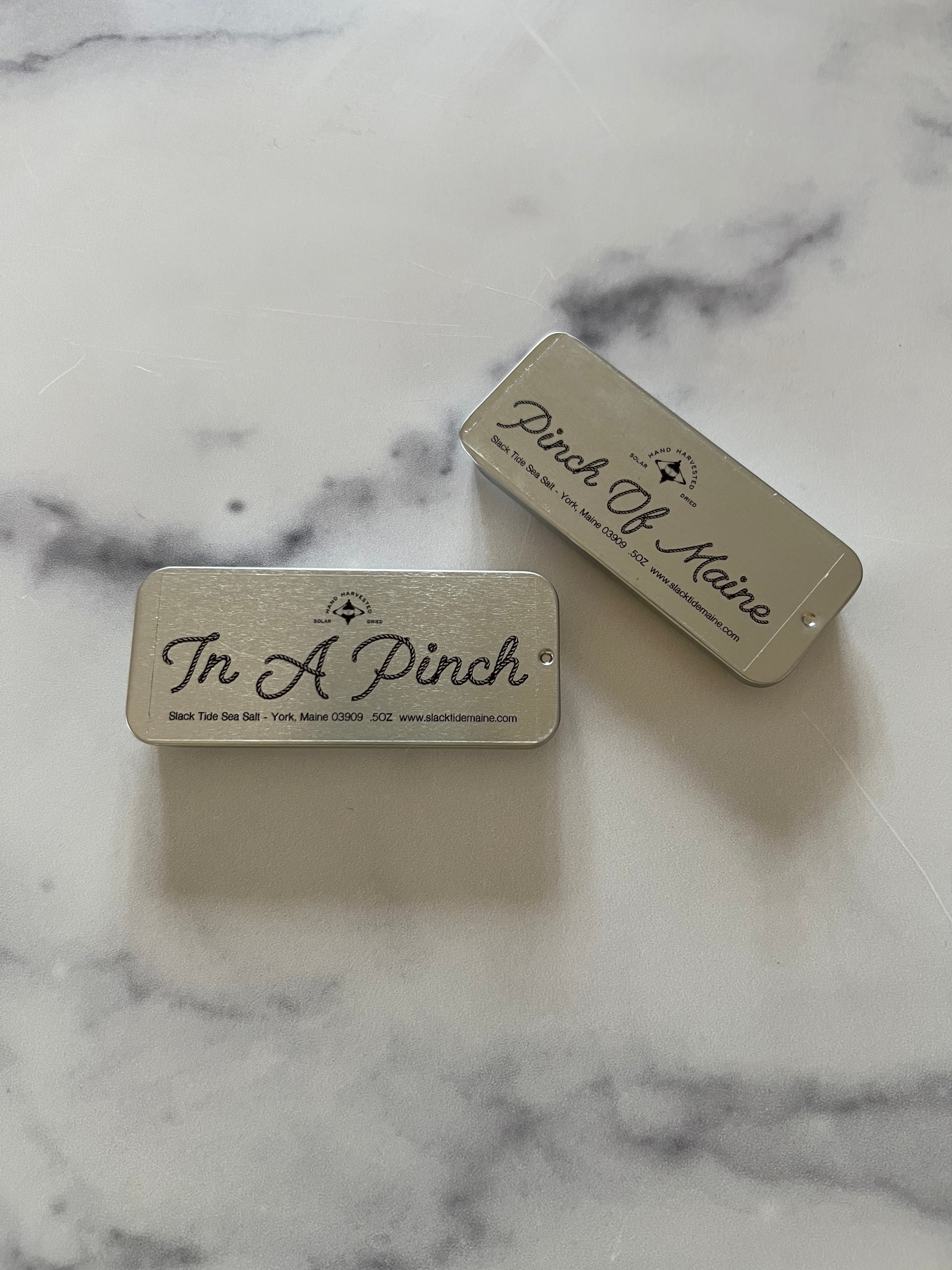 A Pinch of Maine Salt Tin (.5 oz)
1/2 oz of pure Maine sea salt. The perfect tin to bring to work, restaurants, or anywhere you find yourself wanting a pinch of the best sea salt. 
Slack Tide Sea Salt is made using only the clearest freshest ocean water, drawn at the high incoming tide in the deep ocean waters of southern Maine. 
A Pinch of Maine Salt Tin (.5 oz)