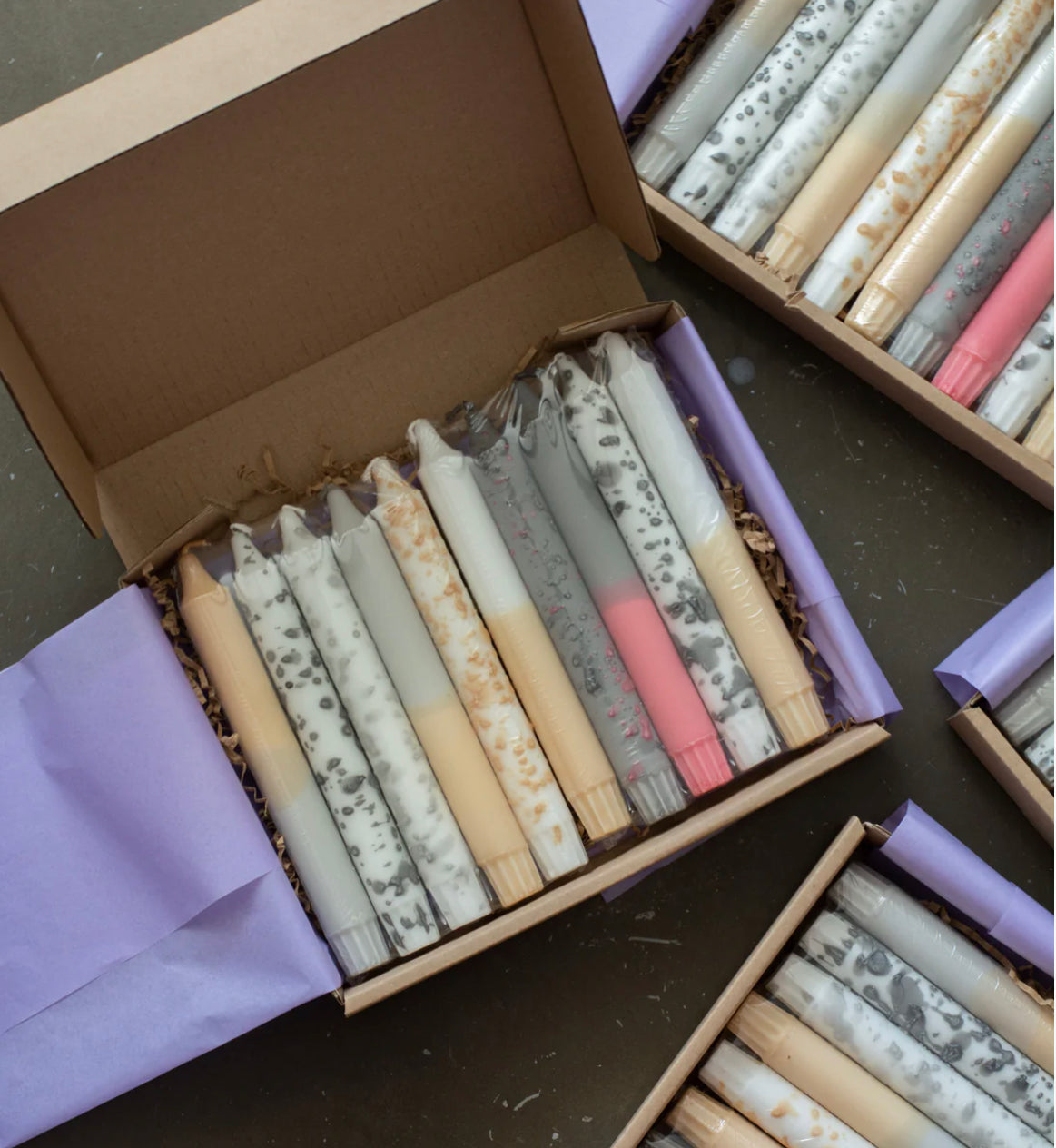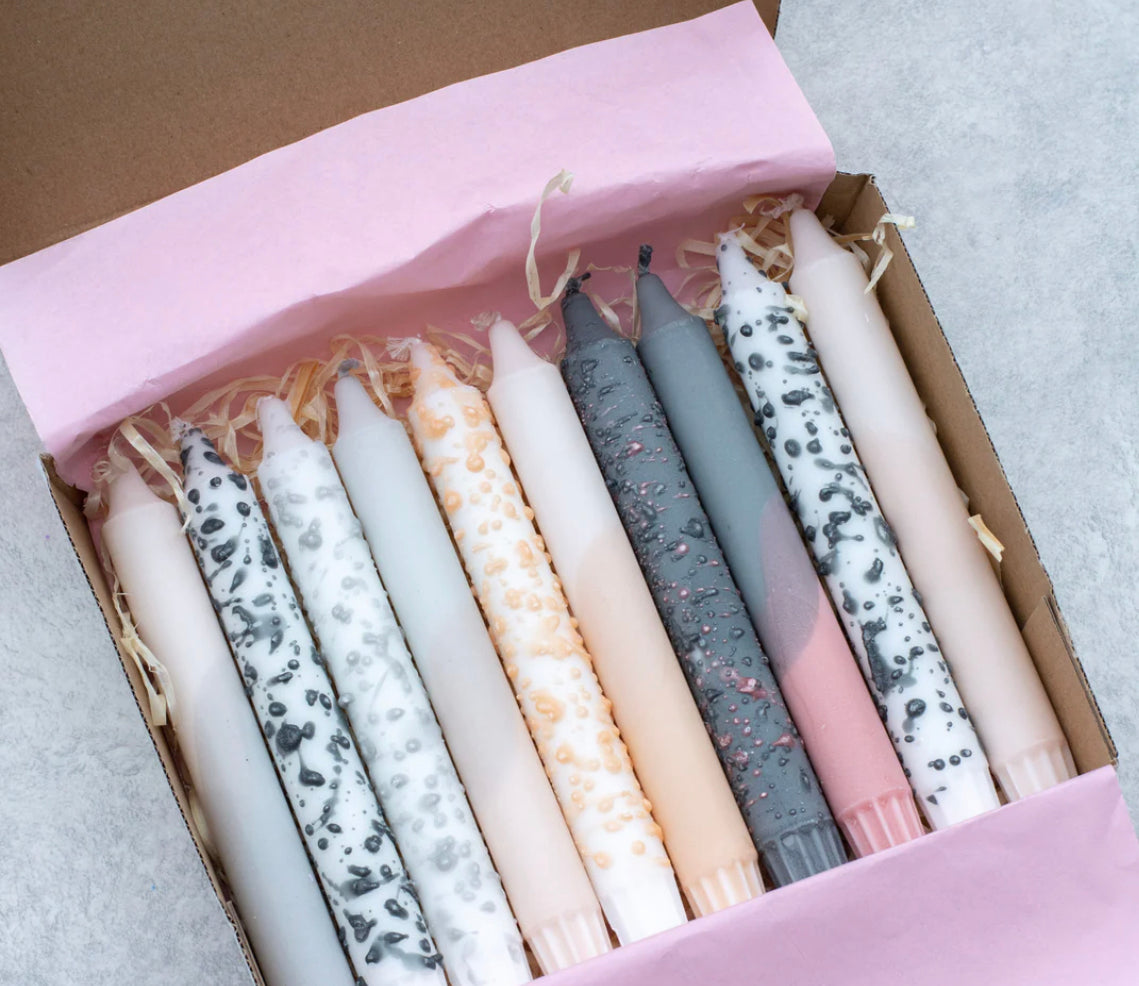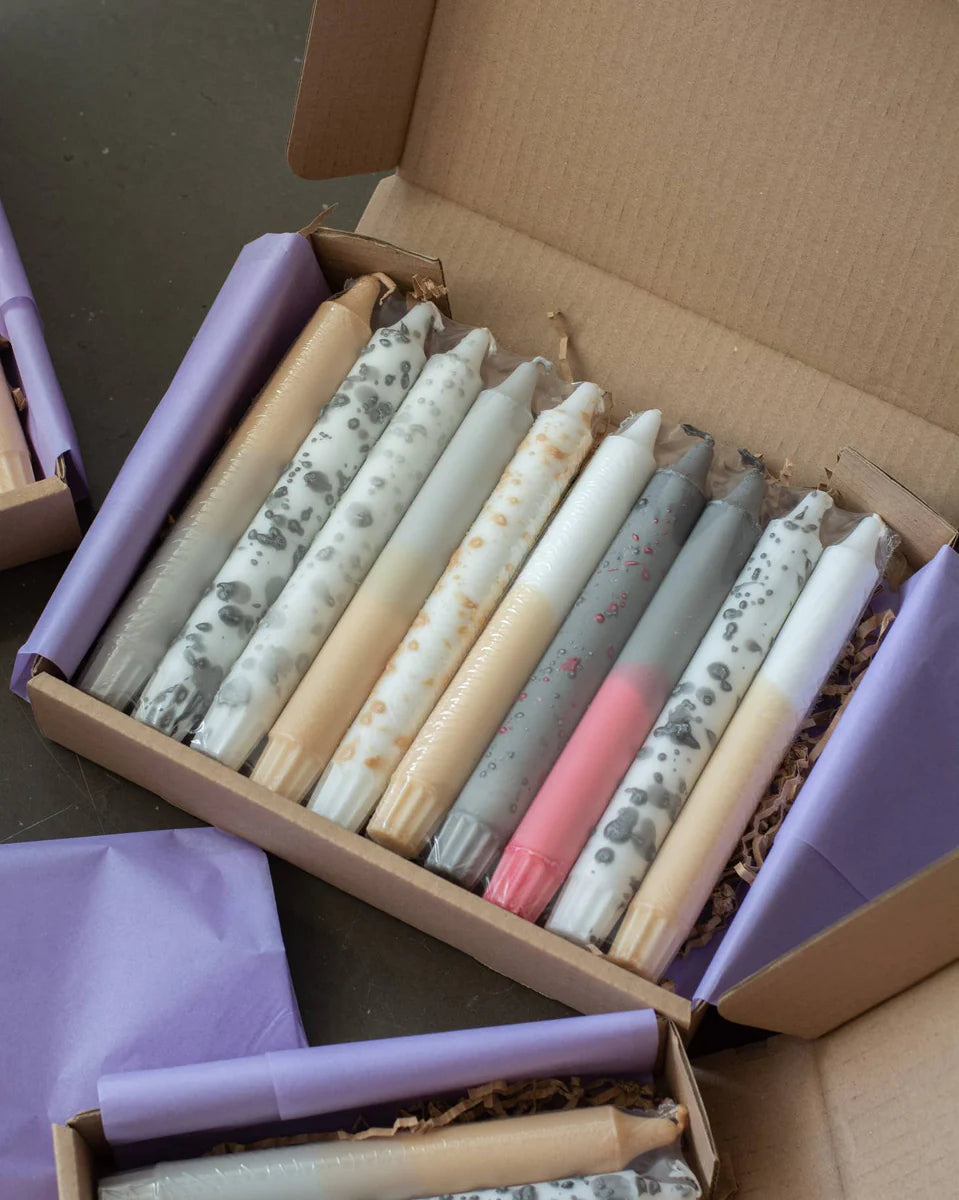 Hygge Taper Candle Set of 10
A set of 10 handmade candles in unique colours, dipped and decorated in candle wax.
"No home is complete without cozy lights" the lights can be used as unique decorative accessories and add an atmosphere of coziness to your home.
They are placed in a beautiful box and wrapped in tissue paper.
Burning time: 6 hours
Suitable for standard candlestick holders.
Colorful candles made and decorated in Copenhagen, Denmark.
Each candle is unique and the color is hand-picked. Therefore, there may be slight differences between the colors and the placement of the decoration. Thanks to small differences, each candle is unique.
Hygge Taper Candle Set of 10