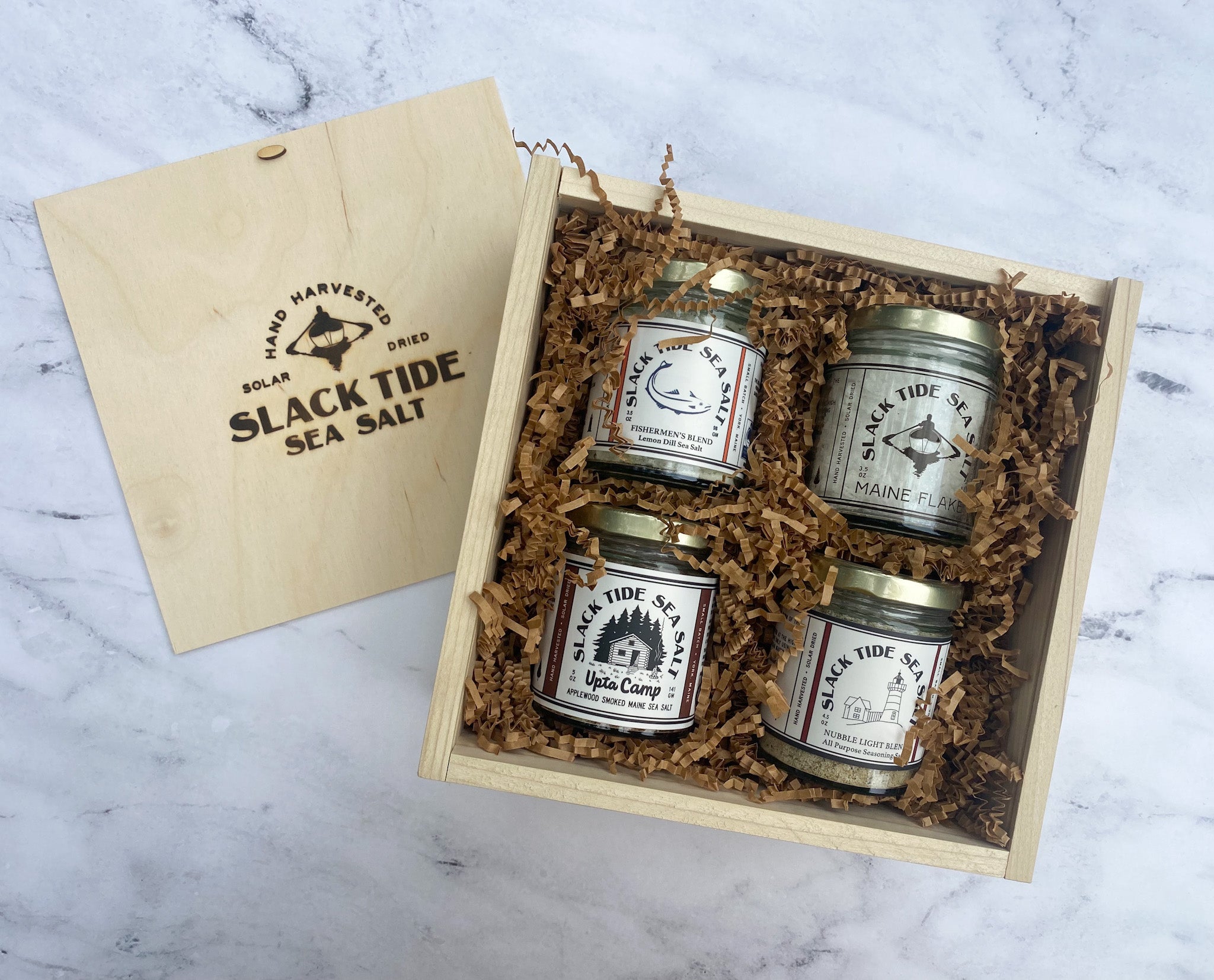 Deluxe Salt Collection Gift Box
Treat your loved one or yourself to our deluxe gift box (made in Maine!) filled with four large jars of Slack Tide Sea Salt. Choose what four flavors you want to gift!
Will come with our four most popular salts listed below by default, please leave a note at check out to make any changes!
-207 Blend Lemon Rosemary Sea Salt
-Maine Lighthouse All Purpose Seasoning 
-Maine Flake Finishing Salt
-Upta Camp Applewood Smoked Sea Salt
Also includes a letterpress gift card. 
Deluxe Salt Collection Gift Box