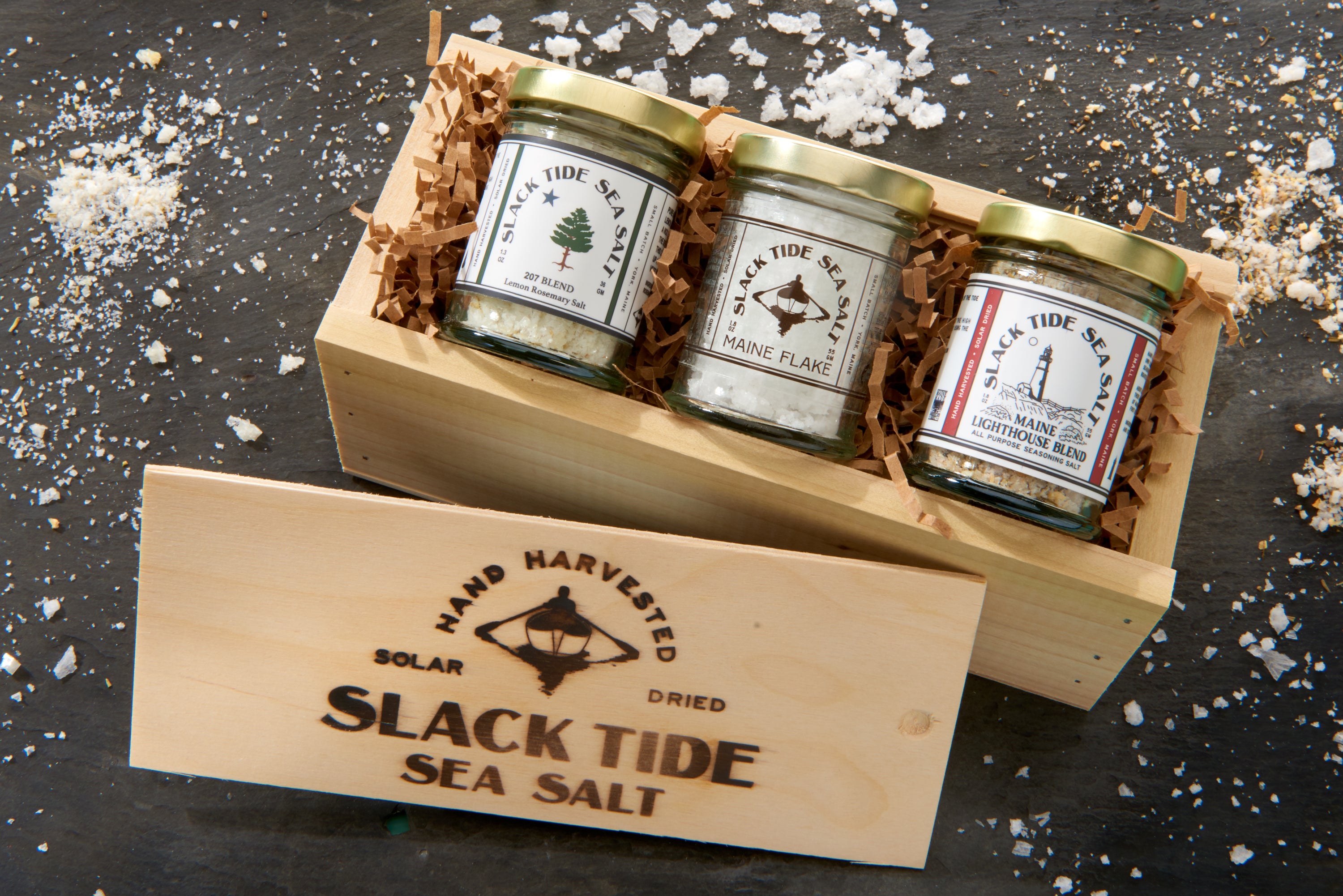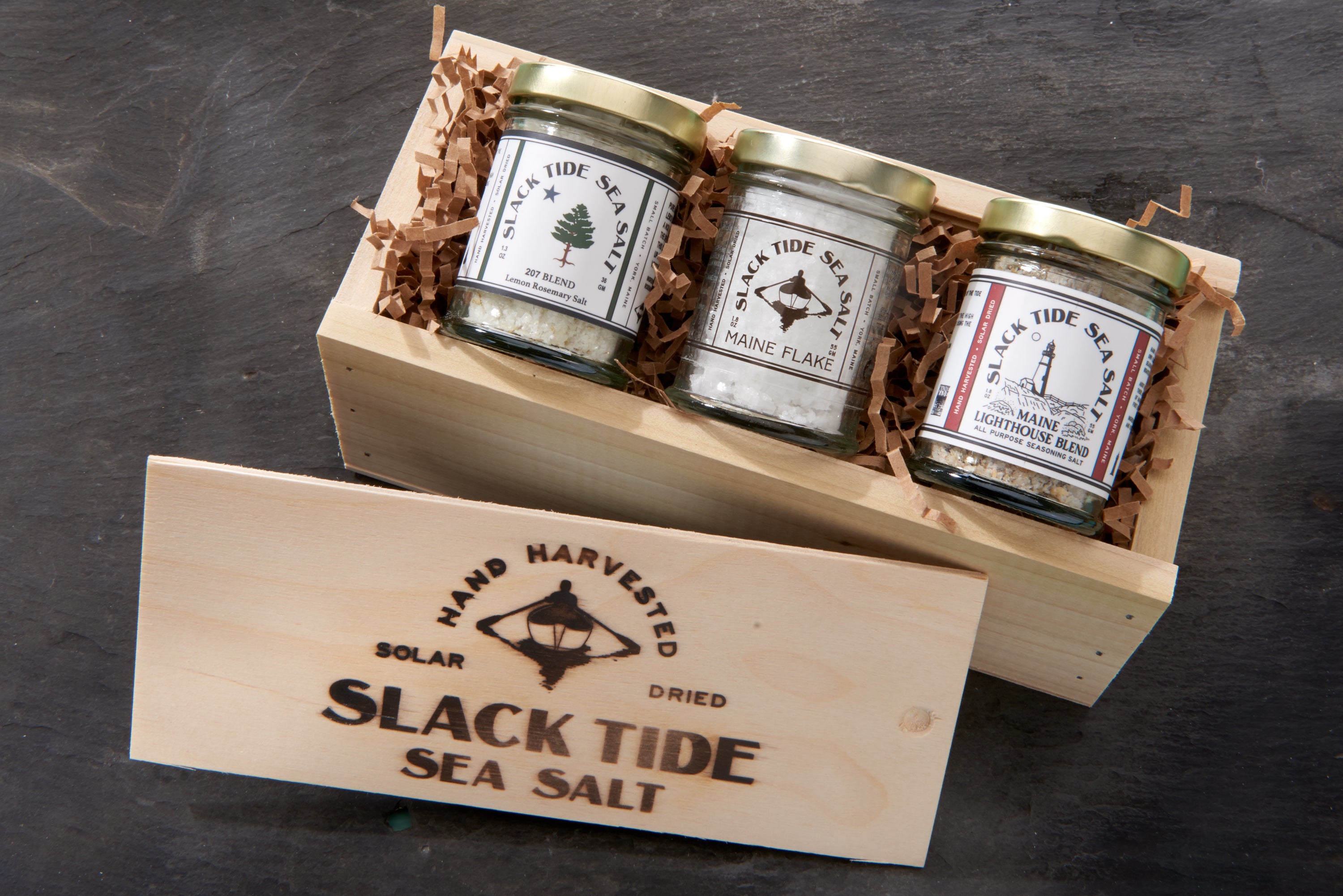 Slack Tide Sea Salt Sampler Box (3 - 1.5 oz jars)
Our most popular gift item, this hand crafted box is made in Maine and includes a variety of our favorite salts.
Each box comes with three 1.5oz size salt jars, including:
Maine Flake - Pure Maine flake finishing salt. Top everything with this salt before serving for delicious texture and flavor. 
207 Blend - Citrus and pine aromas from this rosemary lemon salt compliment any poultry or vegetable dish, also makes an excellent dipping oil when mixed with EVOO. 
Maine Lighthouse Blend - Wicked good on Everything! This is our all purpose seasoning that really works on just about every savory dish. Build flavor in soups, use as a dry rub on steaks, or top your mac and cheese!
Slack Tide Sea Salt Sampler Box (3 - 1.5 oz jars)