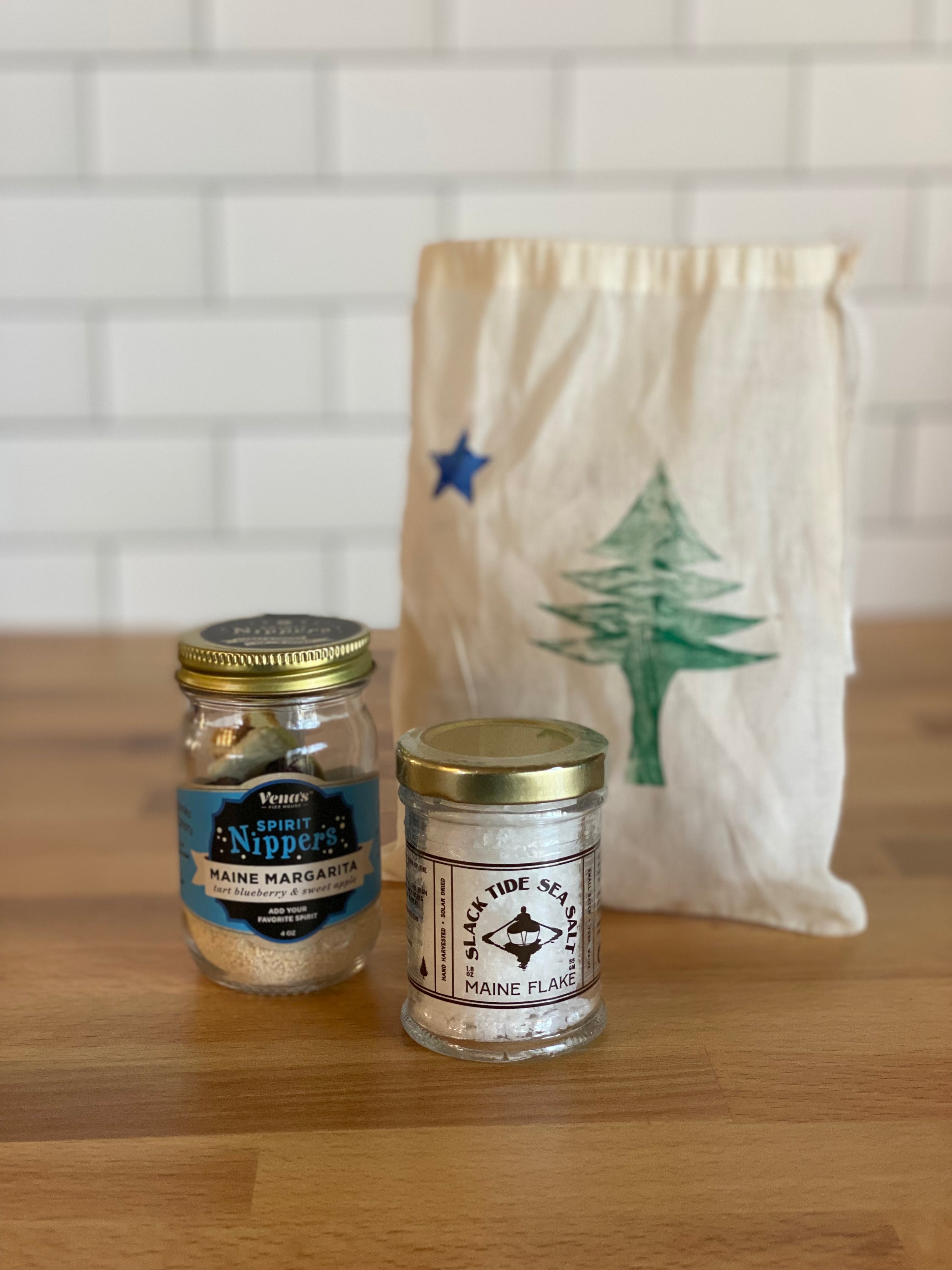 Mini Maine Margarita Gift Set
This mini margarita gift set contains:
Four ounce jar of Vena's Maine Margarita Spirit Nippers infusion. Vena's Fizz House Maine Margarita cocktail Infusion. It's a bar in a jar. Infuse your spirits without chemicals, preservatives, or high fructose corn syrups. INGREDIENTS: blueberry, apple, lemon, lime powder, blend of organic cane sugar, cane syrup and honey
1.8 oz jar of our pure Maine Flake sea salt, this is the perfect salt to rim your margarita glass! Hand harvested, solar dehydrated flake salt made in small batches on the coast of Maine.
Muslin gift bag with the first Maine flag hand painted on it. 
Mini Maine Margarita Gift Set