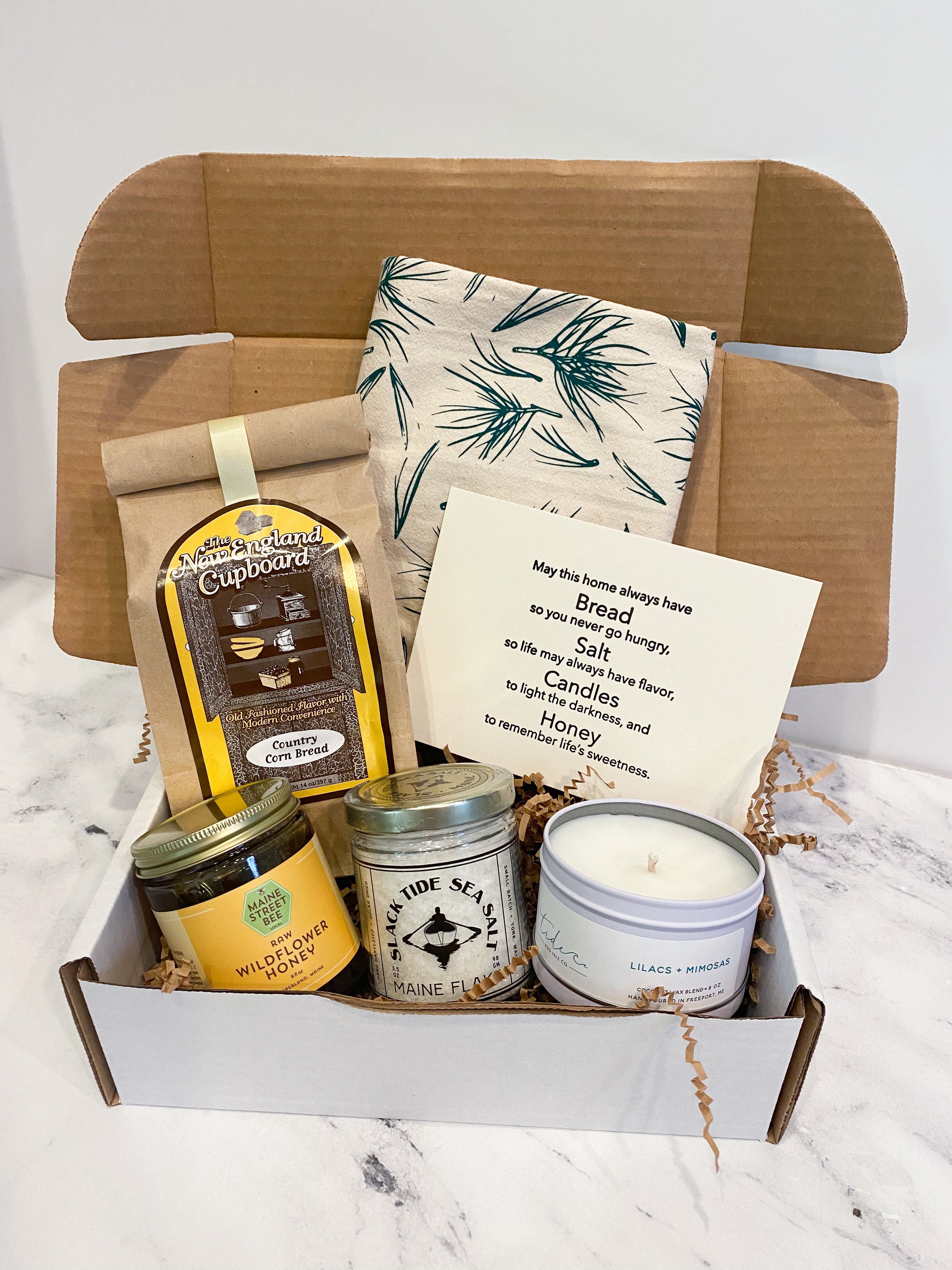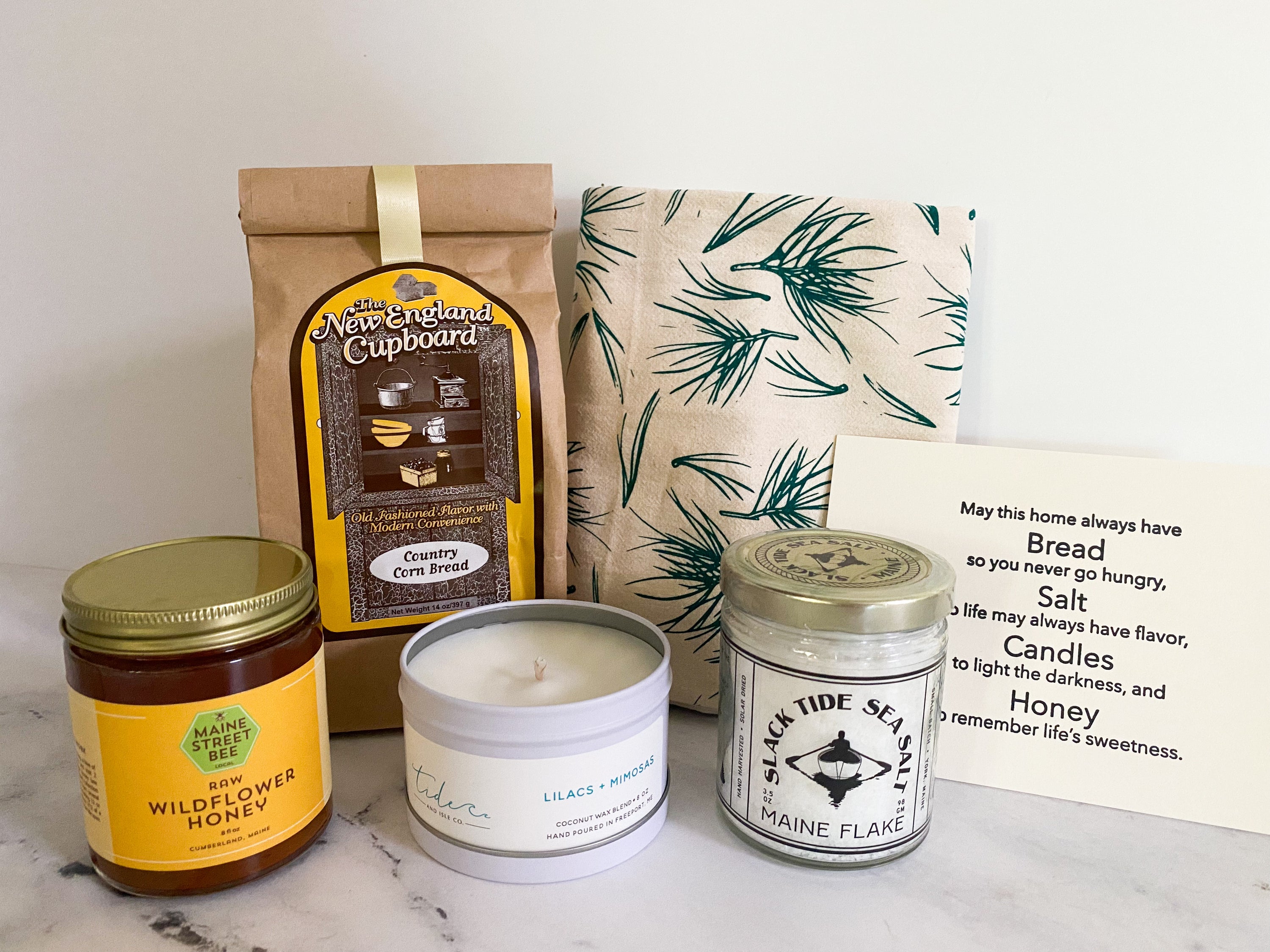 Maine Housewarming Gift Box
The ultimate Maine made housewarming gift. This is a collection of five full sized premium products all perfect for a housewarming gift, with a letterpressed gift card that reads:
"May this house always have bread so you never go hungry, salt so life May always have flavor, candles to light the darkness, and honey to remember life's sweetness."
To match the card this box includes:
-New England Cupboard corn bread mix, 14 oz.
-Maine Street Bee raw wildflower honey, 6 fl oz.
-Tide and Isle hand poured  white tin candle in lilac and mimosa, 8 oz. 
-Slack Tide Maine pure flake sea salt, 3.5 oz.
-Hearth and Harrow organic hand printed tea towel in green pine print
Maine Housewarming Gift Box