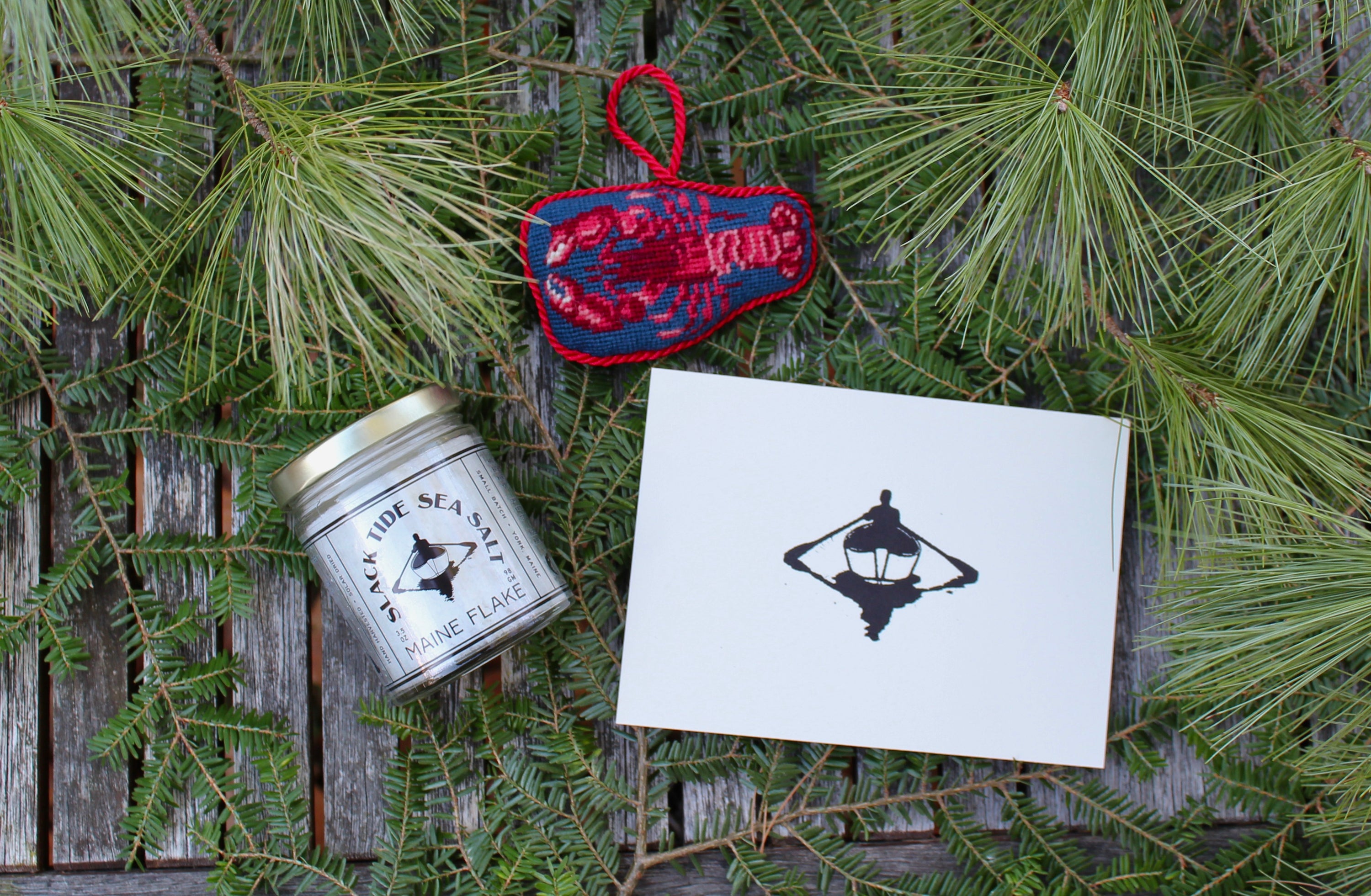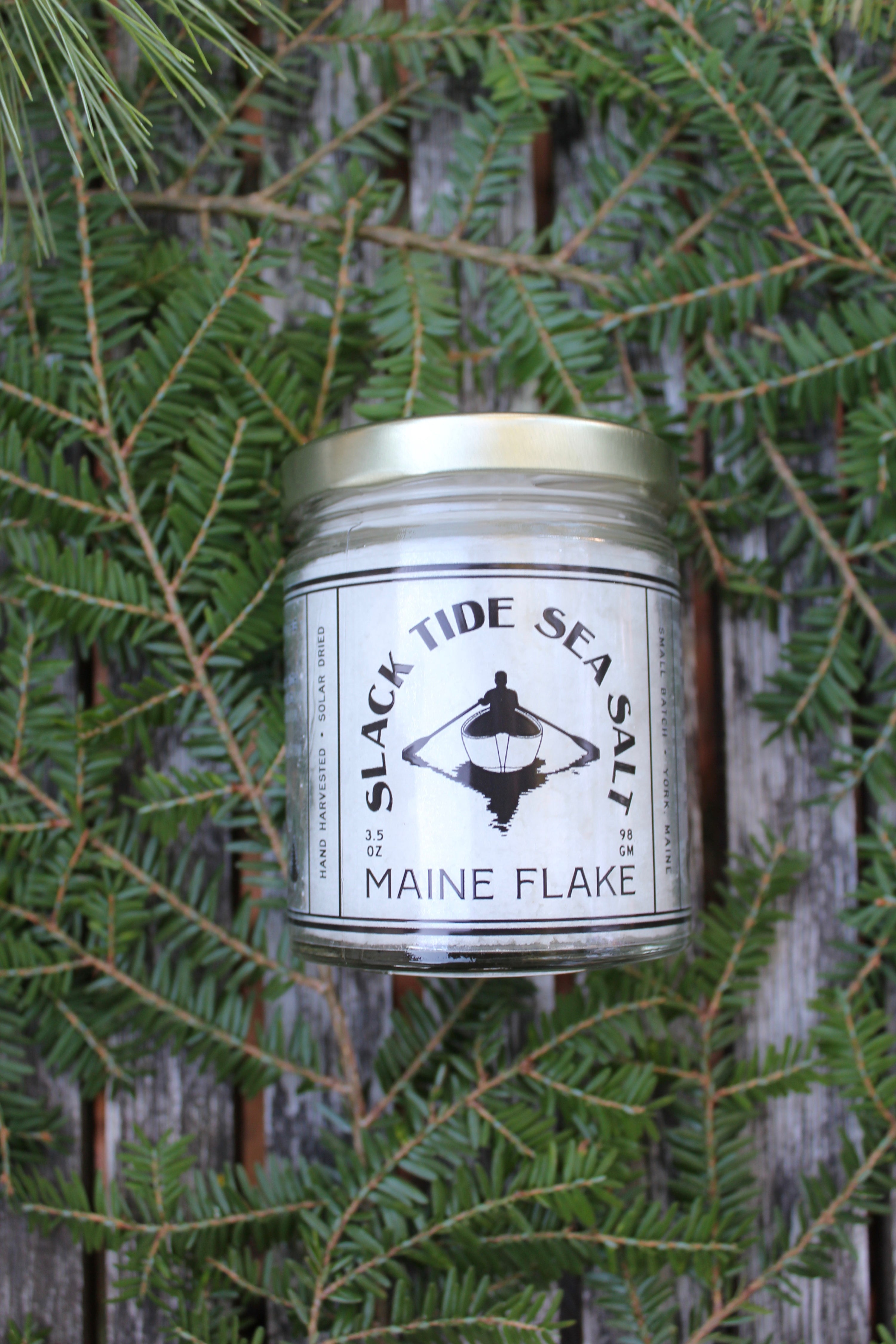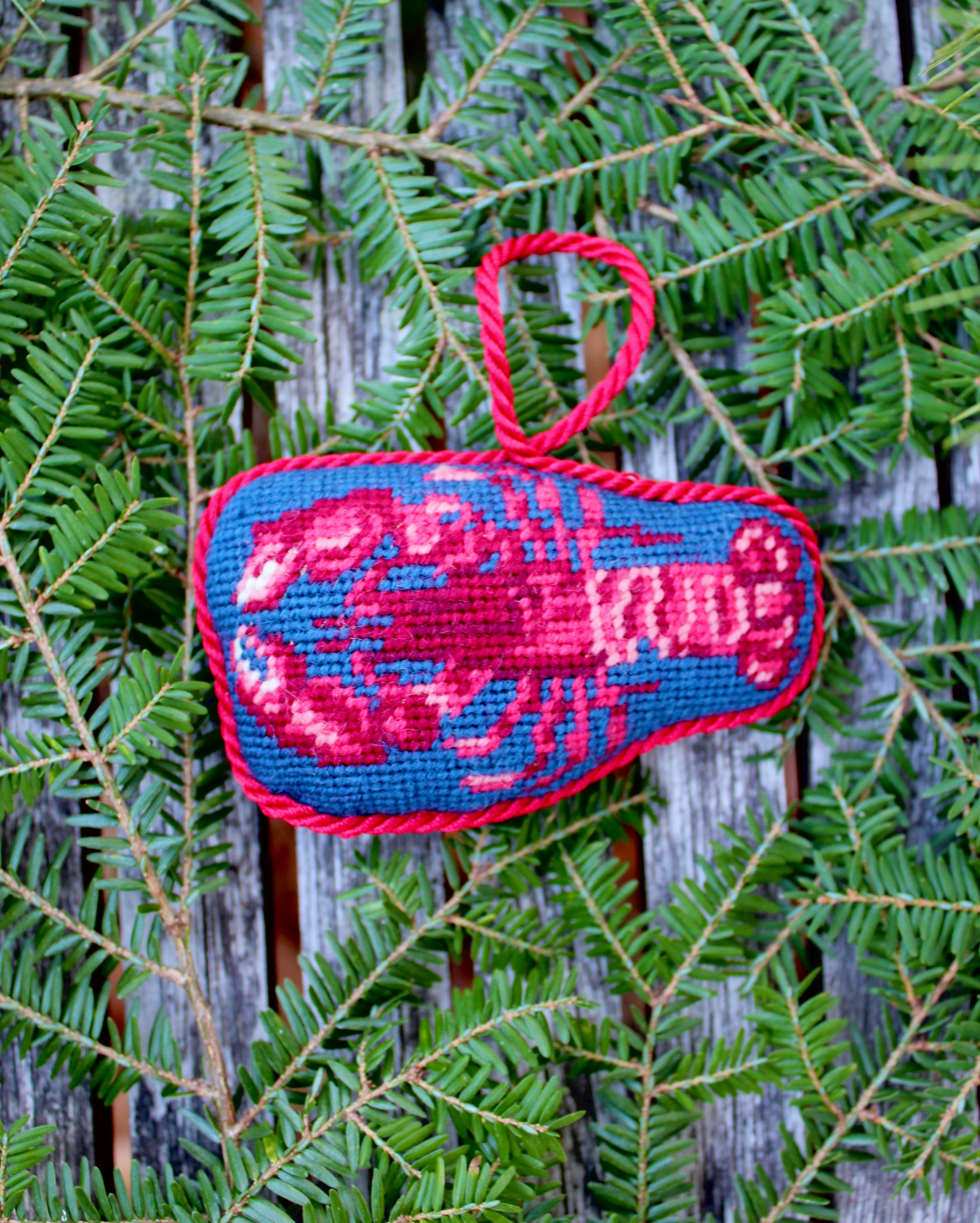 Maine Flake Salt and Lobster Ornament Gift Set
Send your friends and family a little love from Maine with this gift set. 
It includes:
-3.5 oz jar of Maine Flake finishing salt, solar evaporated from waters off the coast of Maine.
-Wool and velvet embroidered lobster ornament
-Letterpressed card with the note of your choosing, or we can send it blank for you to fill out.
Maine Flake Salt and Lobster Ornament Gift Set